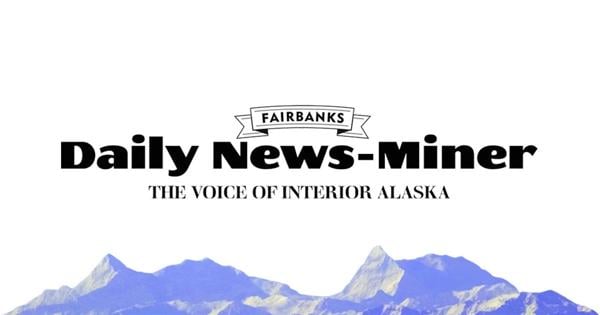 Thumbs Up, Thumbs Down: Grads, Fires and a Photographer's Great Honor | Editorials
Thumbs Up: The Class of 2022 — Congratulations, graduates. You did it. Beginning on Mother's Day weekend, students at the University of Alaska Fairbanks strode across the stage at the Carlson Center, the first of many classes of young adults venturing into new chapters. The following weeks saw high school students in Interior Alaska do the same, all celebrating one of the most cherished rites of adulthood: graduation. Students from Lathrop, West Valley, Hutchison, Eielson, North Pole and Monroe, in addition to students from home-schooling programs and small rural schools surrounding Fairbanks, all united in this singular moment as you walk across the stage. It is a collective exit from one world while opening the door to another. Whether in college, high school, or at home, graduation is a time to celebrate.
Thumbs Up: Scouting Honors – It's the season to honor outstanding Fairbanksans, with Scouting organizations commemorating those who have made a difference in Fairbanks. The Midnight Sun Council of the Boy Scouts of America honored Craig Compeau and Monte Pearson this week at its Legends & Heroes banquet. Earlier this month, the Farthest North Girl Scouts Council selected Reverend Anna Frank, Dorothy Laiti and Lisa Sundborg as the 2022 Women of Distinction award recipients. In addition to serving as a fundraiser for the host organizations, each event gives worthy honors to the winners for their contributions to Fairbanks, publicly or behind the scenes, and for making Interior Alaska a better place to live.
Thumbs Down: Fire Season – Fairbanks saw its first bushfire of the season on Thursday. This should serve as a reminder: fire season is upon us. Despite a momentous snowfall this winter – which has also seen rain and ice – and despite rivers full from ice breakup, all that extra moisture isn't negating fire season. Wildfires are increasing in frequency and intensity as the planet warms, putting us at greater risk. They can ignite with such short notice and such ferocity that you could easily find yourself in trouble if an eruption occurs near a neighborhood or residential area. The Alaska Division of Forestry has an excellent guide available, "Firewise Alaska", full of information on how to be safer during fire season. It is available for free download at bit.ly/3Ns5ekh. It's worth it. The house you save could be yours.
Cheers: James Barker — Fairbanks photographer James Barker finally gets his due. Barker, known for his black-and-white portraits that capture Alaskan Native life, was named 2022 Artist of the Year by the Rasmuson Foundation. This is the first time a photographer has received this honor, and James Barker is an excellent choice to carry the title. From his series on Yup'ik dancing and drumming, to recording subsistence lifestyles in the Yukon-Kuskokwim Delta, to the 1965 march from Selma to Montgomery, Alabama, Barker's photographs told the stories of hundreds of people. He is the man behind the lens, using powerful images to convey a message about our humanity. For that alone, he deserves the title of Distinguished Artist of the Year.
— Editorial Board of News-Miner