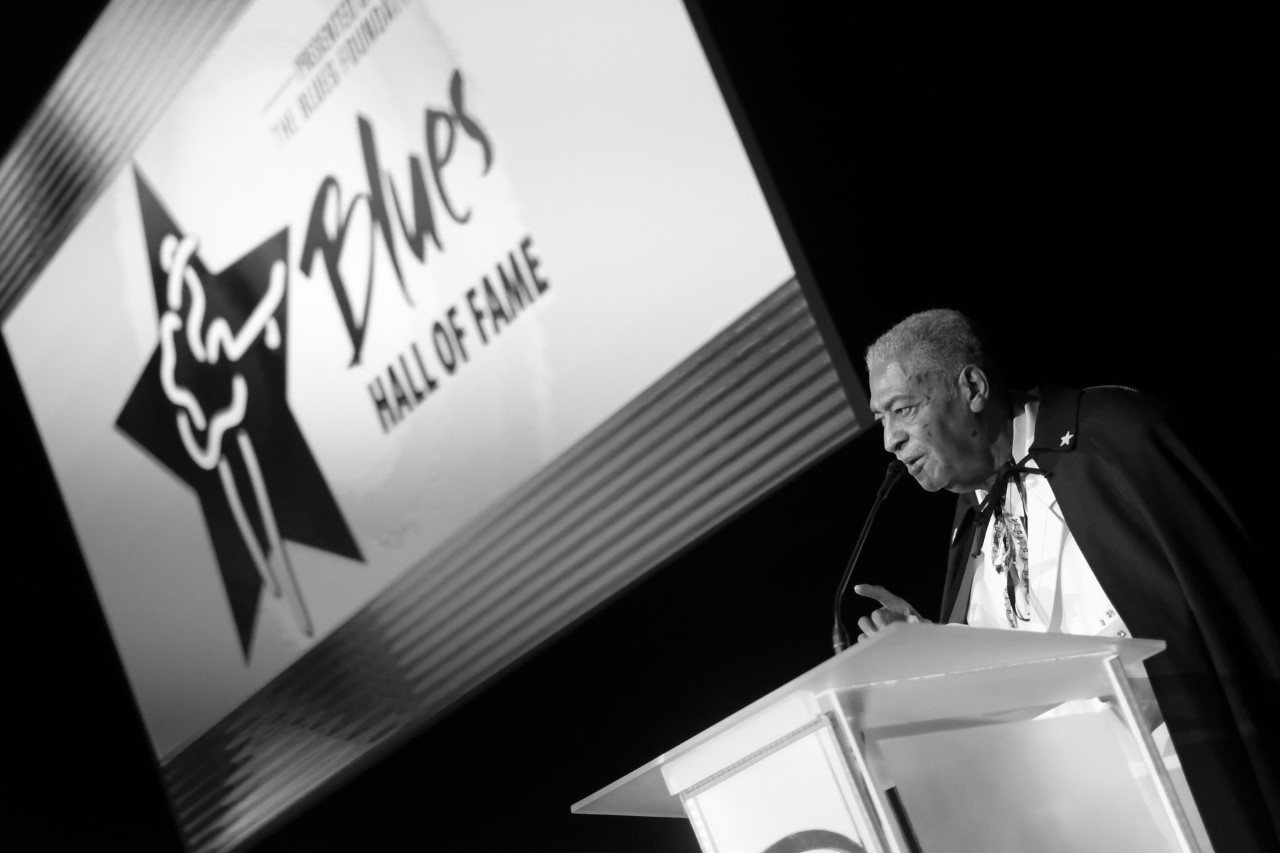 The Incredible Legacy of Legendary Birmingham Blues Drummer Sam Lay
On Saturday, January 29, legendary blues drummer, guitarist and singer Sam Lay died in Chicago at the age of 86. Hailing from Birmingham, Alabama, Sam Lay has traveled the world as the drummer for some of the biggest names in the Blues and R&B genres. , including Muddy Waters, Howlin' Wolf and the Paul Butterfield Blues Band. He even played alongside Bob Dylan when he went electric, but more on that later.
We spoke with several people familiar with Sam Lay to learn more about his life and legacy.
Almost six decades playing the blues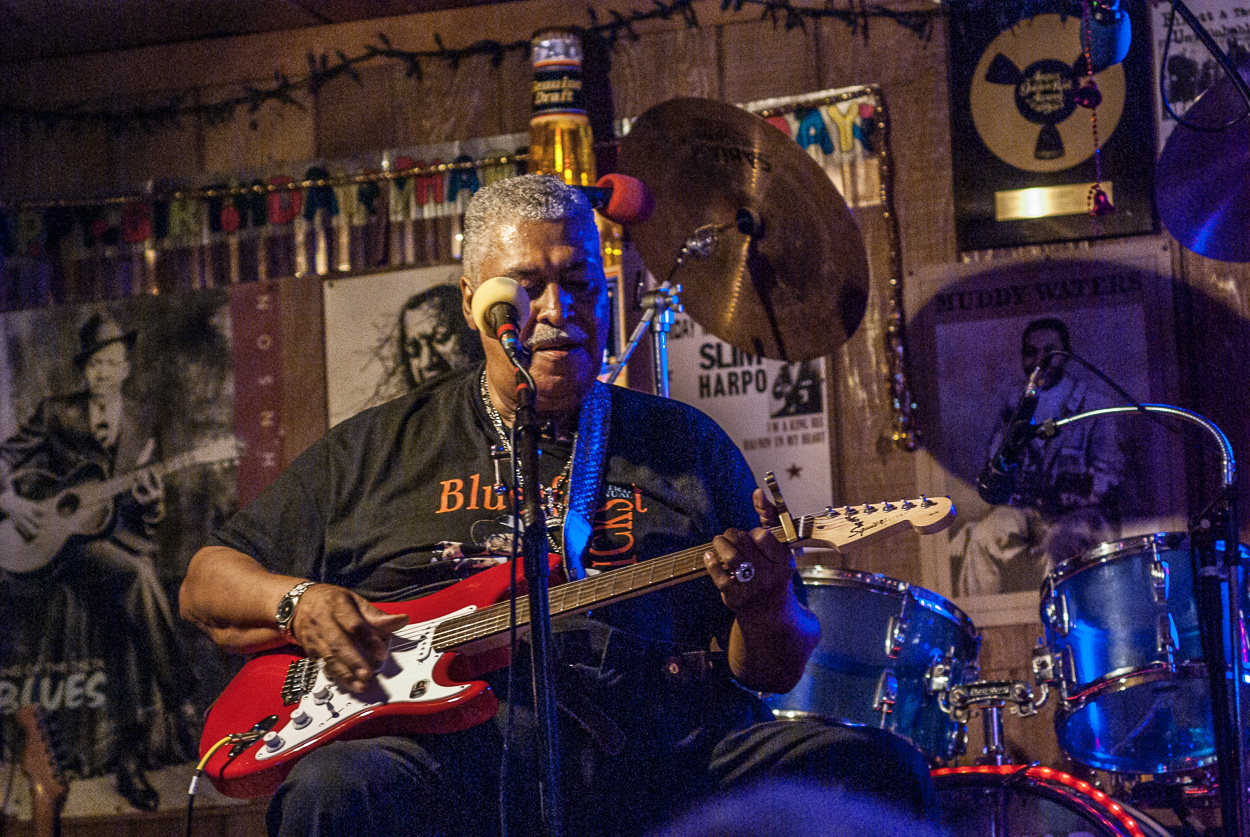 "Despite his fame as a drummer – having played with Howlin' Wolf, the Paul Butterfield Band and even Bob Dylan at the Newport Folk Festival in 1965 and on his Highway 61 Revisited album – Sam Lay was a graceful, down-to-earth gentleman. He was best known as a drummer, but he was also an excellent guitarist and singer.

Roger Stephenson, Magic City Blues Society
Born in Birmingham in 1935 to parents who worked on Pullman wagons, Sam Lay was drawn to music from an early age. Once old enough to explore the world on his own, Lay moved to Cleveland in search of work and started drumming in jazz clubs in The Forest City. It was there that he met and began playing with Little Walter, a blues virtuoso who had made a name for himself as a harmonica player.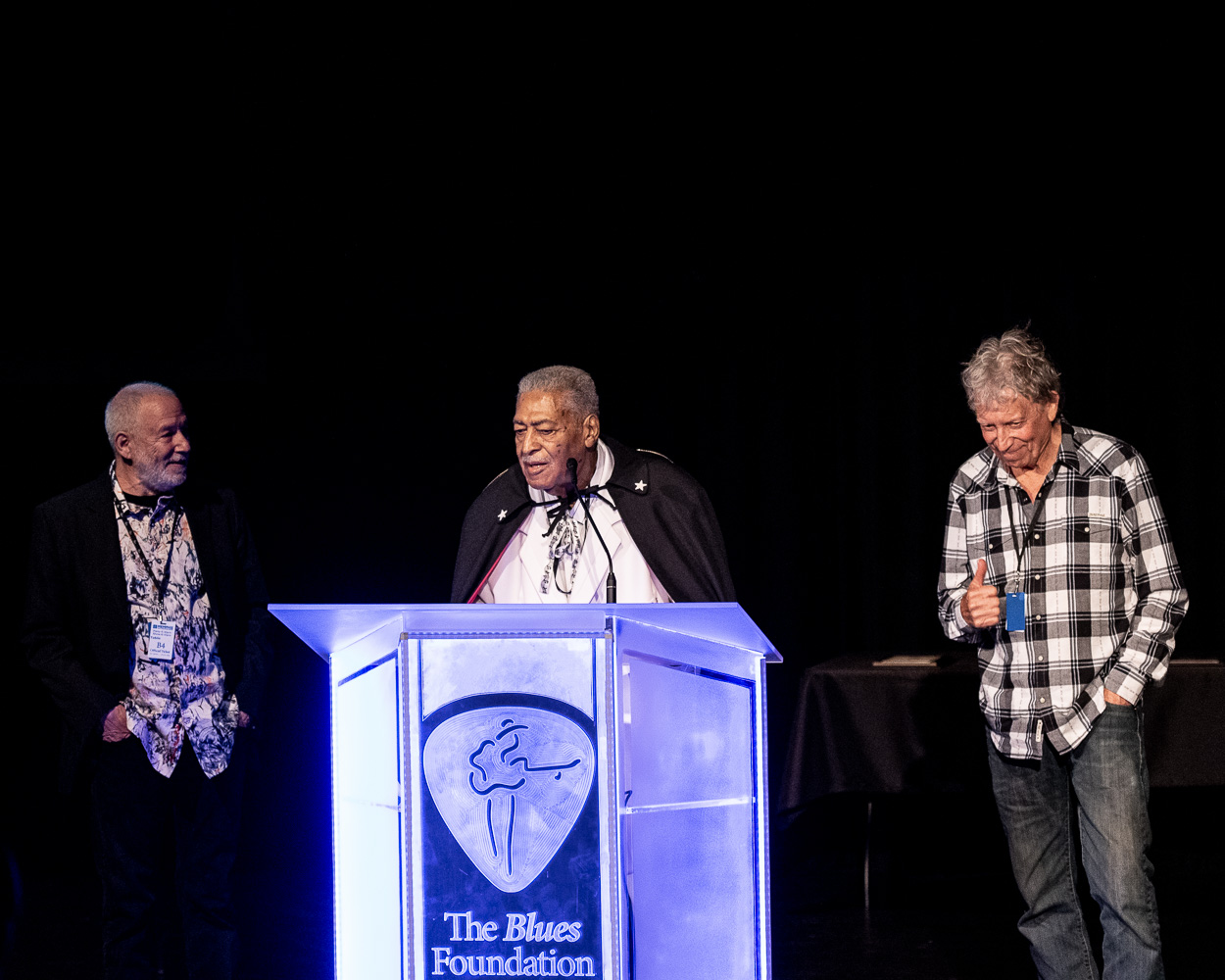 Throughout the 60s, Sam Lay performed as a regular drummer for Muddy Waters while performing and recording regularly with a number of top blues musicians. As he developed his career over the years, Lay became known for his "double shuffle" style of drumming, which he developed after years of clapping twice in church. You can hear Lay's "double shuffle" on recordings with Howlin' Wolf, Bo Diddley, the Paul Butterfield Blues Band and many more.
In 1965, Sam Lay played drummer with Bob Dylan on "The Day Dylan Went Electric" at the Newport Folk Festival, a turning point in Dylan's career that transformed his public image from a folk singer to a rock n' roll icon. . Sam Lay continued to tour with Dylan and can be heard on Dylan's album Highway 61 revisited. As the Chicago Tribute reported, Dylan was a longtime admirer of Lay's drumming, saying, "You are second to none—your flawless musical sense and unparalleled timing, maestro with sticks and brushes."
Later in life, Sam developed his skills as a guitarist and singer in order to play, perform and tour solo.
Sam Lay in Birmingham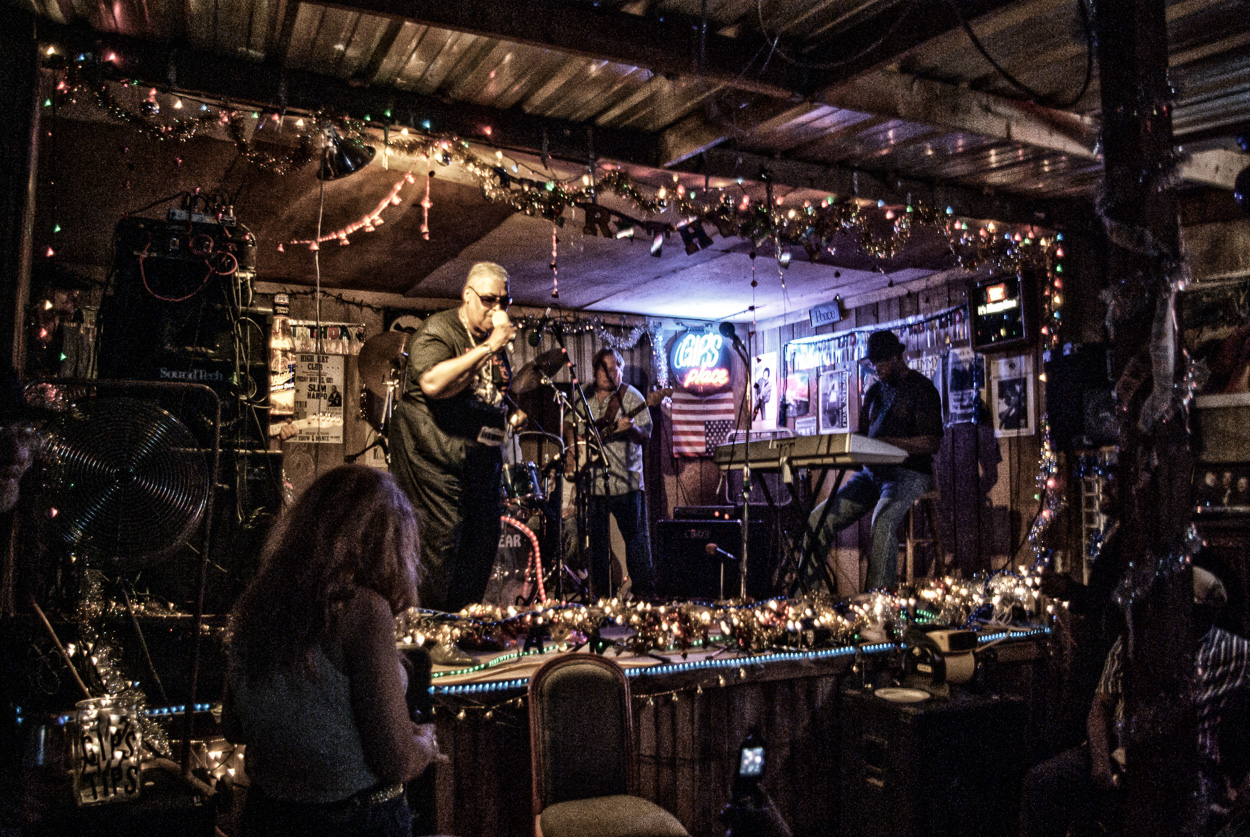 Although Sam Lay spent his final years in Chicago, he never passed up an opportunity to visit his hometown of Birmingham. According to local photographer Roger Stephenson, Sam played Marty's PM in Birmingham several times and was a close friend of the late owner, Marty Eagle.
In 2008, Sam played the one-of-a-kind juke joint Gip's Place. At the time, his ankles were swollen due to his treatment for prostate cancer, which made it painful to play the drums. Sam didn't let that stop him, however, he picked up his guitar and started singing, mesmerizing the audience with his renditions of famous blues songs.
"Sam had a strong allegiance to both Birmingham and Alabama. He played with many blues musicians when he was in the area, including Gip's Place. He loved coming back to Birmingham. During one of his visits, Sam took us to Elmwood Cemetery and showed us his future resting place with his beautiful large headstone. It is truly wonderful that Sam chose to be buried here in Alabama. As a founder of the Alabama Blues Project, whose mission is to promote and preserve our state's blues heritage, our blues heritage has been overlooked. Sam knew that. We hope there will one day be a historical marker there and other important places marking and celebrating our blues heritage.

Debbie Bond, blues singer/guitarist who has supported Sam Lay on numerous shows in Alabama, as well as founder of the Alabama Blues Project
Remember Sam Lay Through His Music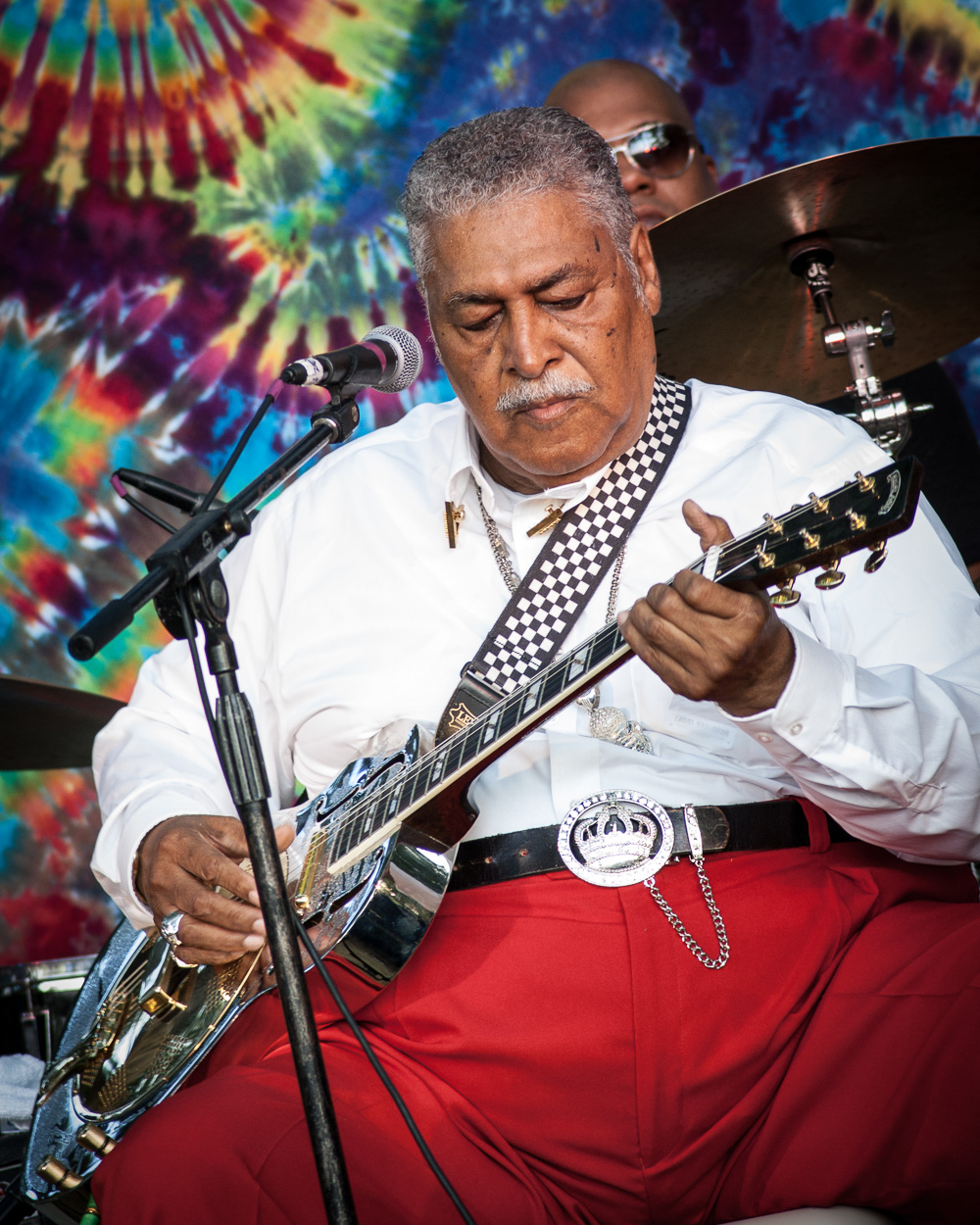 Want to know more about Sam Lay? Check out the 2016 documentary, "Sam Lay in Blues Land" to learn more about Lay's influence in the evolution of blues music over his nearly 60-year career. The documentary is available at itunes, google play, youtube music and Amazon Music.
Click here to learn more about Sam Lay's discography.
Sam Lay will be laid to rest in Elmwood Cemetery on Monday, February 14 after an early morning visitation at Smith & Gaston Funeral Home in Birmingham, Alabama.