"the falling lebanon" series by james kerwin
"The Fall of Lebanon" captures the country's abandoned architectural gems
english photographer James kerwin takes us on a new tour of mansions, palaces and abandoned houses in his latest series titled "Falling Lebanon". the following images capture the abandoned but striking design of the from the country traditional architecture that has succumbed to neglect and years of conflict. behind these layers of ruin, however, beauty still prevails. as Kerwin says, 'there is something about the Lebanese mansion. they are impossible to miss because the first thing that attracts you is the romantic exterior. once I discovered a disused or abandoned house, it always filled me with excitement, as I never really knew what was going to be inside. these houses were colorful, fascinating and historic.
all images © james kerwin
discover the traditional 19th century Ottoman-style house
the traditional ottoman style house could be hidden anywhere and in many cities of lebanon. these houses first flourished in the Ottoman era of the 19th century and have a special relationship with nature – usually located in and around scenic landscapes or towns. At first glance, these heritage buildings may look the same, but their unique traits can be discerned more closely. 'I have found each example of architecture unique, varying also in color palettes, from bright teals and clean whites to soft orange and yellow hues, ' elaborates the photographer.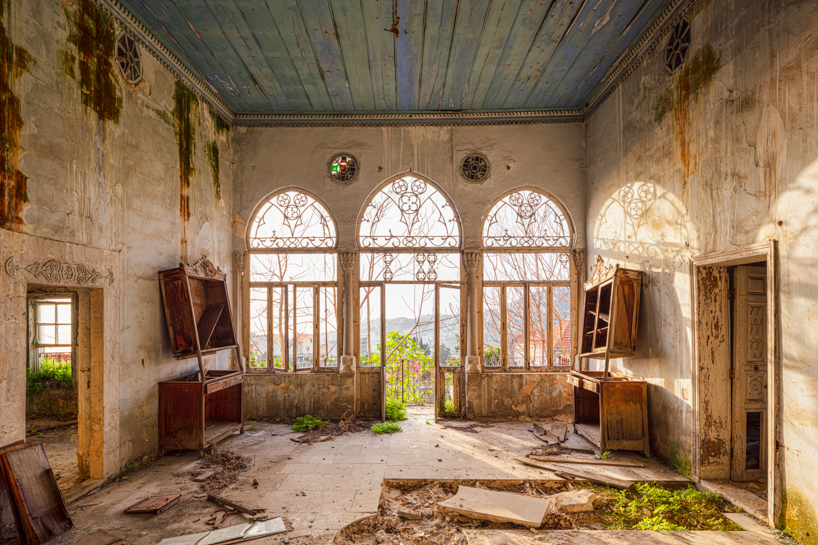 'the Lebanese veranda' | a central hall allowed extended families to live together
on the outside, the Ottoman-style houses are clad in stone, with ocher plaster or similar hues. they feature the signature "triple arch" window design that welcomes sun and light into its interior. fortunately, examples of this architectural style still exist across the country. another striking detail is the high ceilings of the traditional houses, born from the need to cool the rooms during the summer, because they let the breeze pass. meanwhile, a central hall allowed extended families to live together in the same large house. the three large central arched windows eventually evolved and doubled to enjoy panoramic views of the rolling lebanon coast and impressive mountains.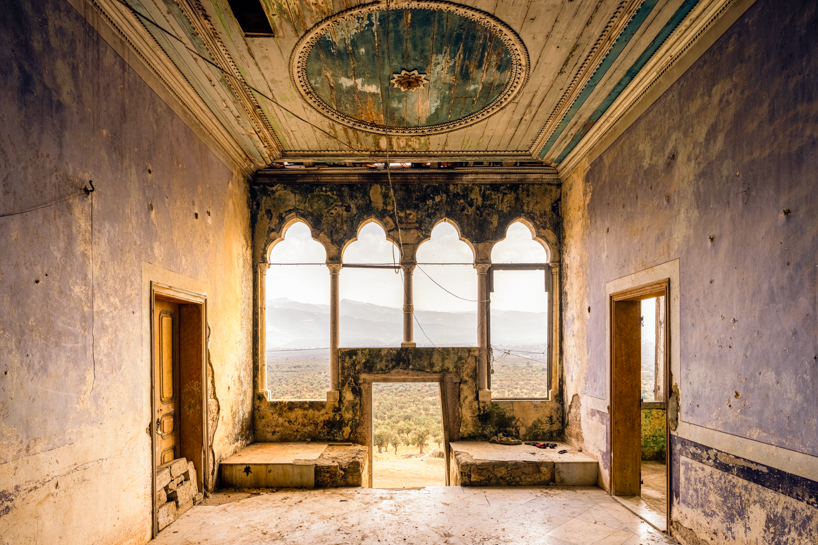 'olive grove' | Lebanese mansion with 360 degree view of the landscape
another of the main attractions of these abandoned houses is the possibility of discovering a magnificent baghdadi ceiling filled with art. the "baghdadi" is the name of the traditional partitions or false ceilings used in these heritage buildings. these intricate aerial aesthetics have filled many homes across the country and have been one of kerwin's major aesthetic attractions as a photographer.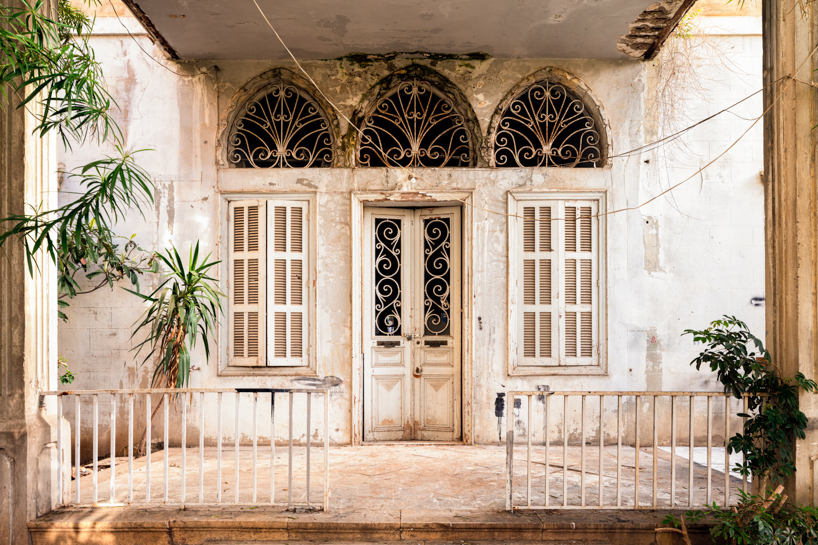 'ivory palace' | the ground floor of a two-story residence in Beirut