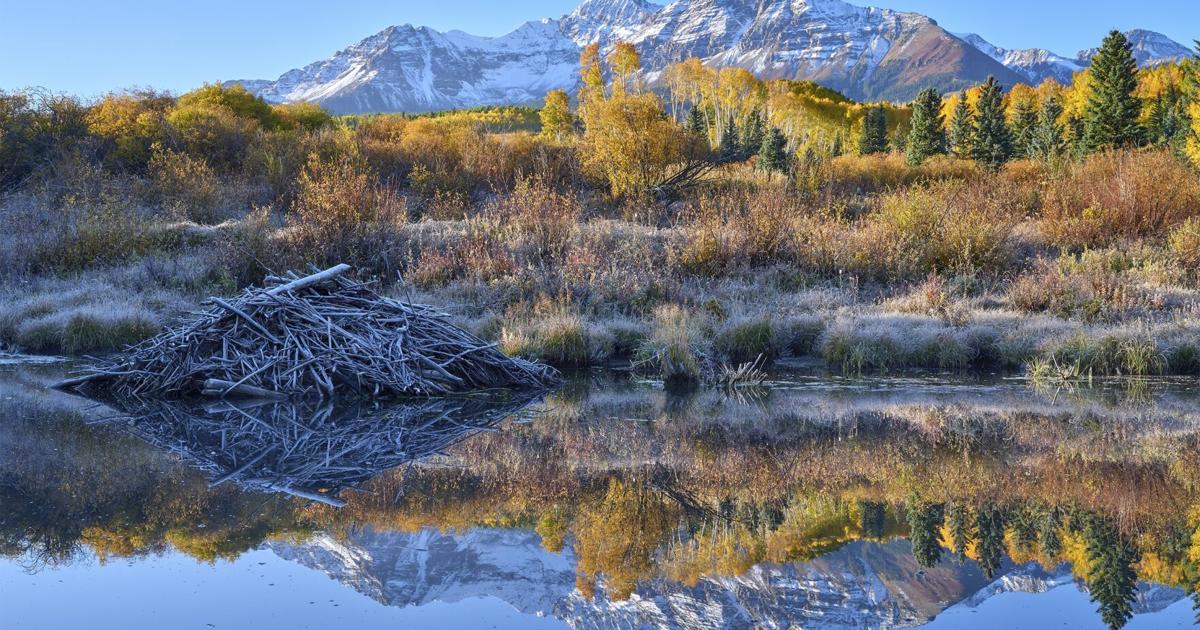 Telluride Art Walk tonight | Culture & Leisure
By definition, Telluride Art Walk – the monthly event in which galleries and venues stay open late – is a celebration of the new.
There are new exhibits, to begin with.
And new works by established artists.
Additionally, a few of the locations themselves are new to Art Walk. This is the case with Bella Fine Goods: The supplier of high-end home furniture and jewelry is no stranger to gorgeous venues (additional stores are located in Jackson Hole, Scottsdale, and Sedona), but Bella's venue Telluride has never been to Art Walk before, said Evan Tueller, the event's communications and programs manager. That changes tonight: The boutique will display paintings by Stan Natchez, whose canvases, inspired by iconic pop artists Andy Warhol, Jasper Johns and others, "often start with artifacts from American culture." Also on display this evening (5 pm to 8 pm) at Bella: pieces by New York artist Aida Izadpanah, specializing in "sculptural painting on porcelain and large-format multimedia".
Tony Newlin's images aren't new to wildlife photography aficionados, but his "Room With a View" image, which juxtaposes a hovering Fourteen with a purpose-built lakeside house and not for sale to anyone. What a price, will be: This is one of five new images, along with "Aspen Mist," "Beach Bum," "The Sheriff" and "Tranquility," captured by Newlin earlier this year.
Other places have participated in Art Walk in the past. "The Wilkinson Public Library kind of took a hiatus for a while," Tueller said. "They're Back" tonight, with an exhibition from someone well-known in this region for their musicality and, increasingly, their woodwork: Hoover Co., half of the musical duo You Knew Me When, has a show called "Into the Woods" at the Library which evokes "the solitude, peace and inspiration" that the artist has found "in the mountains and forests" since he and his wife, Carissa, moved in Ouray from Nashville several years ago.
Telluride Arts, which sponsors Art Walk, never asks artists to adhere to a monthly theme. After all, the point is to encourage creative people to express themselves, not to stifle the artistic process. So it's surprising that – quite spontaneously, Tueller pointed out – a general theme has emerged this month. The subject, Tueller said, is the past: one way or another, "Everyone seems to be going for a retrospective," she explained.
The exhibition at the Mixx gallery, for example, is called "Retro Fit". It's a throwback to comics, ski suits and more.
Telluride Arts' HQ gallery will showcase remaining "proofs and exhibition strips" of photographer Ingrid Lundahl's shots between 1978 and 2002. The result is a kaleidoscopic walk forward or backward, depending on how you take it. Approach, through the gallery in the company of visiting movie stars, local cowboys, KOTO Halloween revelers, and past Imogene Pass competitors, all captured by Lundhal over two and a half decades.
The Telluride Gallery of Fine Art also offers a look back at the work of two famous artists, James Hayward and Tony Berlant, over half a century through something less known: their friendship. There are a number of reasons for including these people in an exhibit, explained Ashley Hayward, curator of the exhibit titled "Old Friends."
"First, Berlant and Hayward have spent hundreds of thousands of hours perfecting their signature styles over five decades. "Also:" We are offering you this exhibition to share a less well-known reality: the half-century friendship of Berlant and Hayward, the support they have given each other without stifling their unique approach to artistic creation, and the appreciation of each person's personal mastery. "
"They look back and move on," Tueller said of the more than 20 places that make up Art Walk this month. "It's organically grown, which makes it even more fun."
The locations of the Telluride Art Walk are open from 5:00 p.m. to 8:00 p.m. Thursday, during regular business hours and by appointment. For a full guide to what's going on, visit telluridearts.org.