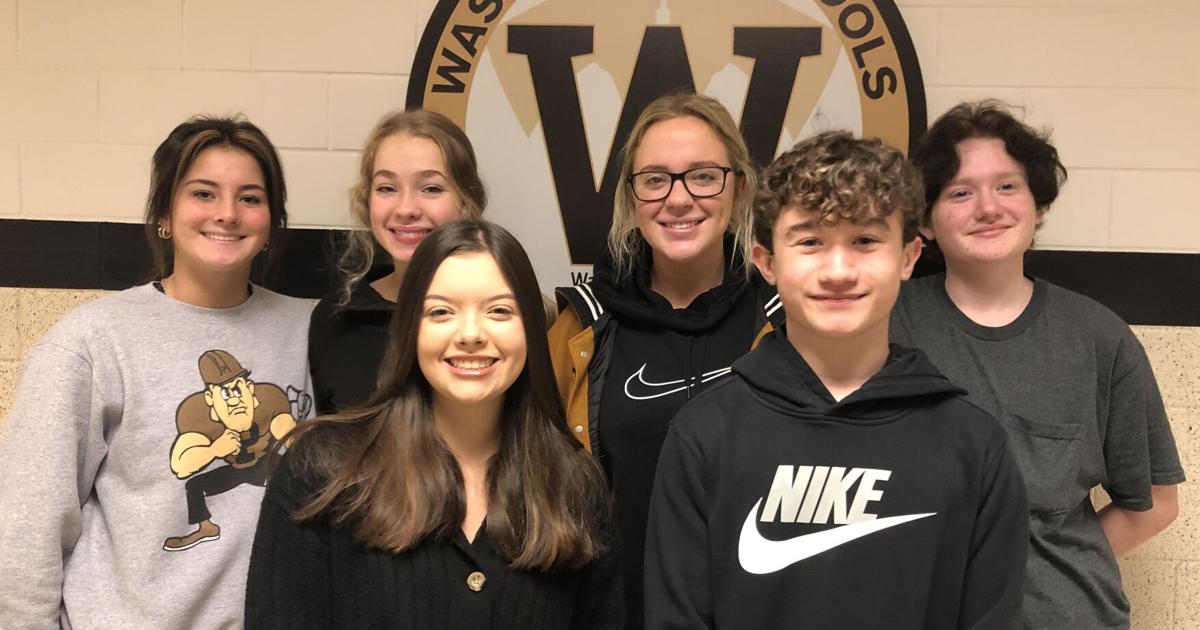 students participate in the launch of our community foundation | News
The work of Washington High School students to develop an identity and web presence for our community foundation is a big boost in the development of a new stand-alone community foundation in Daviess County.
In November, local leaders announced a plan to bring control of the Daviess County Community Foundation, an affiliate of the Community Foundation Alliance, Inc. based in Evansville, Daviess County. The plan requires several elements to be separated from the affiliate agreement. One of them is to form a new community foundation in Daviess County.
"Because we are a new community foundation, we create everything," says Joe Singleton, president of the new stand-alone community foundation called Our Community Foundation. "In addition to policies and procedures, we needed everything from a logo to a website. "
The Washington High School students and their teachers were ready to take on the task of creating a logo and website for the new foundation.
"The students at Washington High School have worked with the Foundation to develop a long list of tools that we can use to develop our identity and our website," said Mary Smith, Executive Director of Our Community Foundation. "We are very grateful for their efforts. "
Smith says Evan Stoll's marketing class, Jenilee Counsil's art class, and DeWayne Shake's broadcasting students worked together to develop a website for our community foundation. The development of the website includes a long list of projects.
"These include communication tools like colors, organization and web design, logos, photos, videos, and font styles," says Smith. "We are impressed with all of their work and what they have developed so far. It's very clear to us that they researched what community foundations do and then came up with ideas on how best to tell our story to our community and beyond.
Several Foundation Board members reviewed their work and provided input along the way.
"It's been very exciting," says Paula Jones, who previously worked in graphic design and marketing and is now secretary of the board of directors of Our Community Foundation. "Working in partnership with these students to build the Foundation from scratch has been very helpful. We are grateful to be part of the Washington High School Project-Based Learning Program.
Evan Stoll, WHS marketing professor agreed with Jones and said the experience was a great way for students to use their skills. "The creation of the website has been a great way for the students to gain hands-on, hands-on experience in the world of marketing, especially in the area of ​​promotion. They did a great job and we will be able to reflect on this project as we move forward in our studies. "
Jenilee Counsil, WHS art teacher also agreed, "Working with our community foundation has been an incredible experience. Students were able to use their digital art skills and collaborate to create art that will have an important cause. "
For WHS Senior Kenli Barber, the experience not only helped her use her skills, but also broadened her understanding of Daviess County and the work of a community foundation. "I had the opportunity to combine my marketing and photography skills that I learned in each of these courses and put them into practice in the 'real world! Their nonprofit is a great organization, and this was especially brought to my attention during this project. They serve our community in more ways than we ever imagined. Working with Our Community Foundation has been an honor this semester.