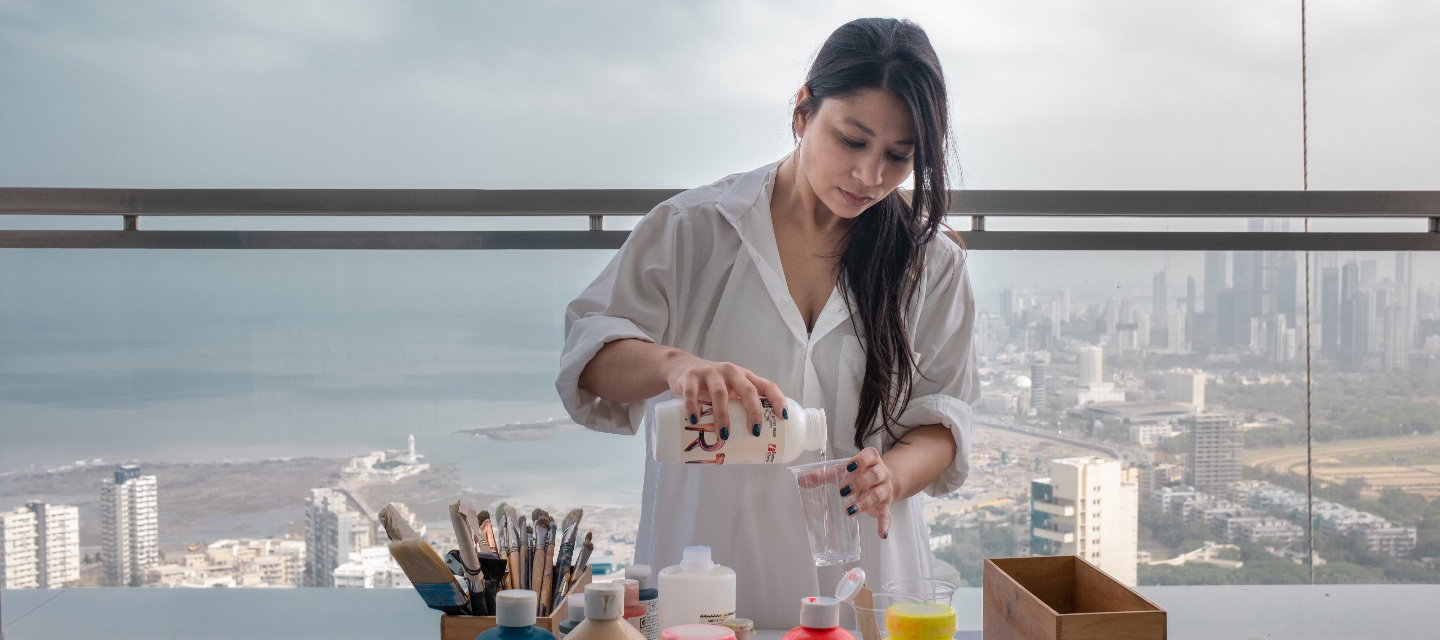 Shwetambari Mody's new fashion collection is a 'love letter from New York to India'
Painter and draftsman Mody ShwetambariThe eponymous and mononymous fashion line exists as a refined blend of New York modernity and Mumbai's generational "karigaree" craftsmanship. Raised in a family of entrepreneurs, Mody's independent and creative spirit was nurtured from an early age. Free to explore various forms of expression, she quickly turned to the physicality of painting. "It's rawness that attracts me," says Mody, whose naturalistic approach as a refined artist translates directly into the ethos behind Shwetambari's latest collection, "Paani (water) Reflective Beauty." A perpetual early riser, Mody draws much inspiration from seascapes and the way light dances across a body of water. Universality is an underlying theme in her practice, as she refers to water as the original source of civilization that "binds us together".
Experimentation is at the heart of the designer's approach. She begins each collection in India with cast resin on canvas, intuition guiding her color selection, noting, "I love what paint does on its own. After digitally printing her paintings on locally sourced silk, cotton or cashmere, she works closely with artisans to conceptualize the embroidered details. The skills of these artisans vary greatly depending on their region of origin, which led Mody to "rediscover India through embroidery".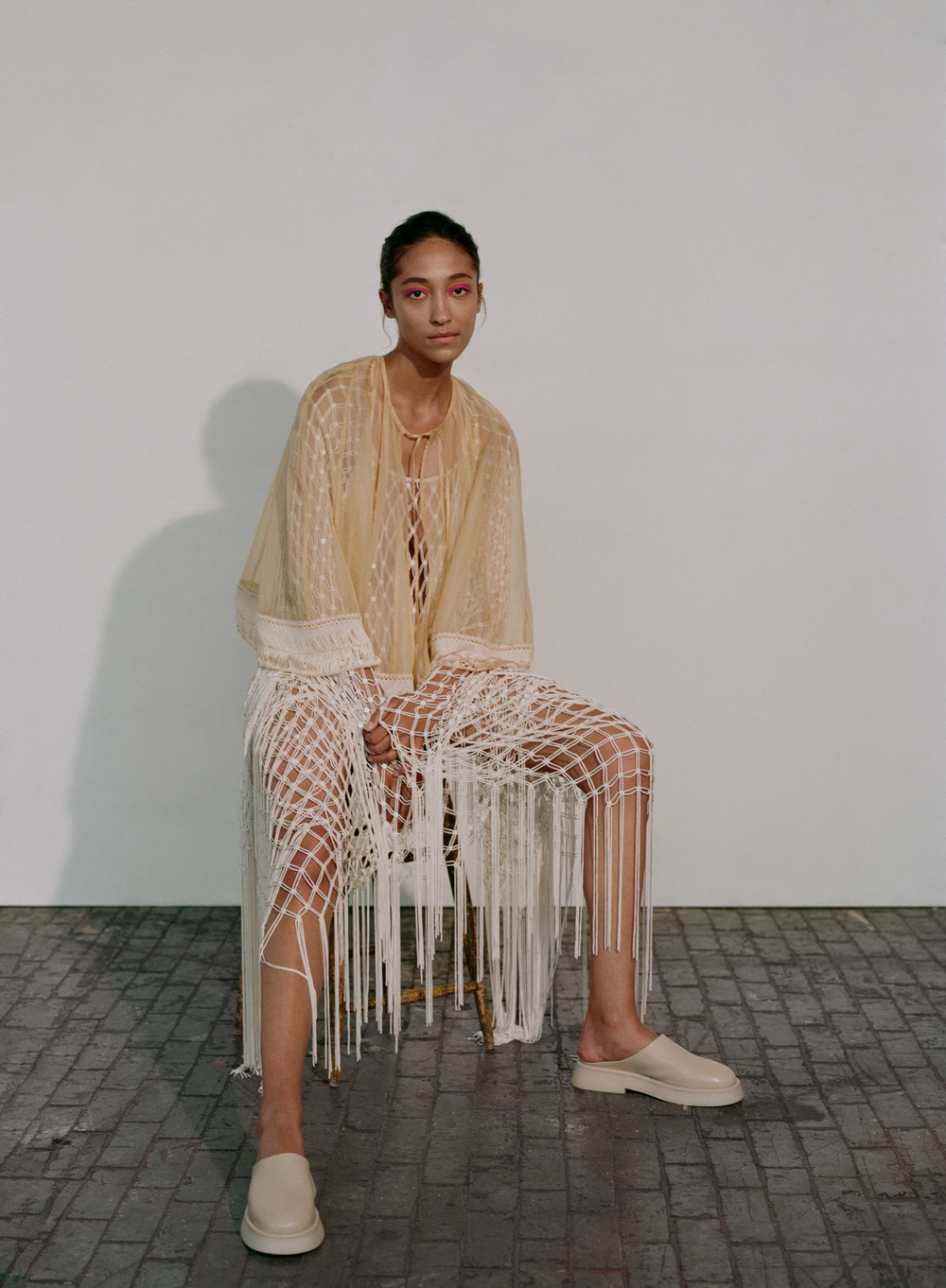 The brilliance of Shwetambari is Mody's stunning ability to seamlessly weave New York and Mumbai influences into a mix all his own. The Ritz dress is an essential piece in the collection: mixing colors and styles, it is "an ode to the sari but a bit modern". Another striking piece is the Dua cape, which impresses with a contemporary approach to design while being steeped in historical influences. The versatility of Mody's collections is also remarkable in its application of finer details. Dua's long silk tie can be flowing or styled into a formal knot under a structured jacket. Mody is enthusiastic about incorporating details "that only the wearer knows". This work is so beautiful that an element of the collection required 80 hours of work.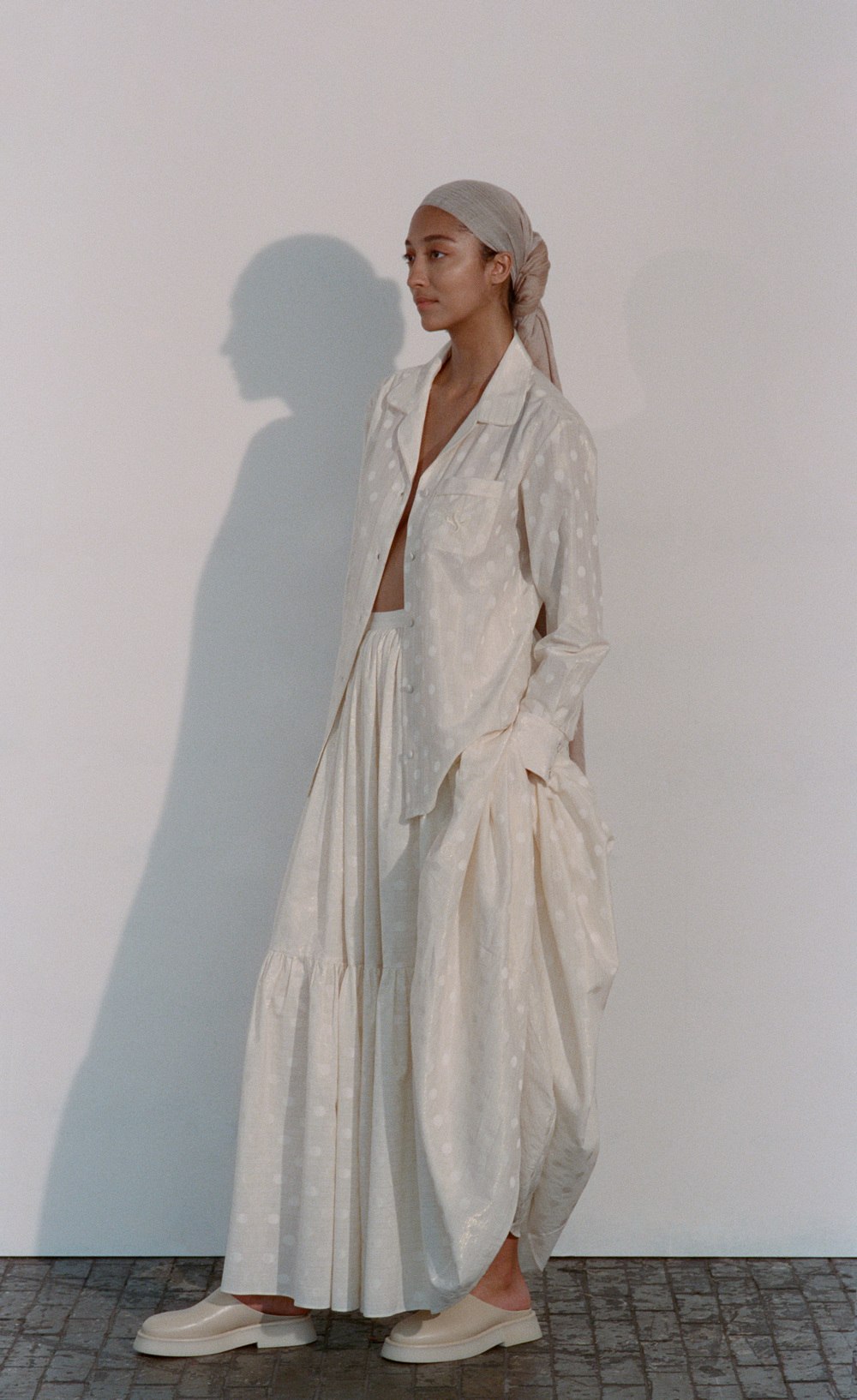 I want to help in a small way to keep [the tradition of embroidery] in the country, to feed it, so that it does not die out", explains Mody, who considers this collection as a "love letter from New York to India", which highlights his desire to " show the best of my country. "The designer's attitude in work and in life is one of contagious gratitude, paying homage to the places and people who shaped her. Through experimentation and collaboration, there is a lightness to Mody's approach to creativity that is refreshing. Shwetambari's new collection is exceptional in its ability to embrace the tranquil beauty of the natural world and preserve Mumbai's embroidery tradition, while celebrating the possibilities of a modern woman.
Subscribe to the Cultural newsletter
Of course, we can be close friends. Unfiltered access awaits.