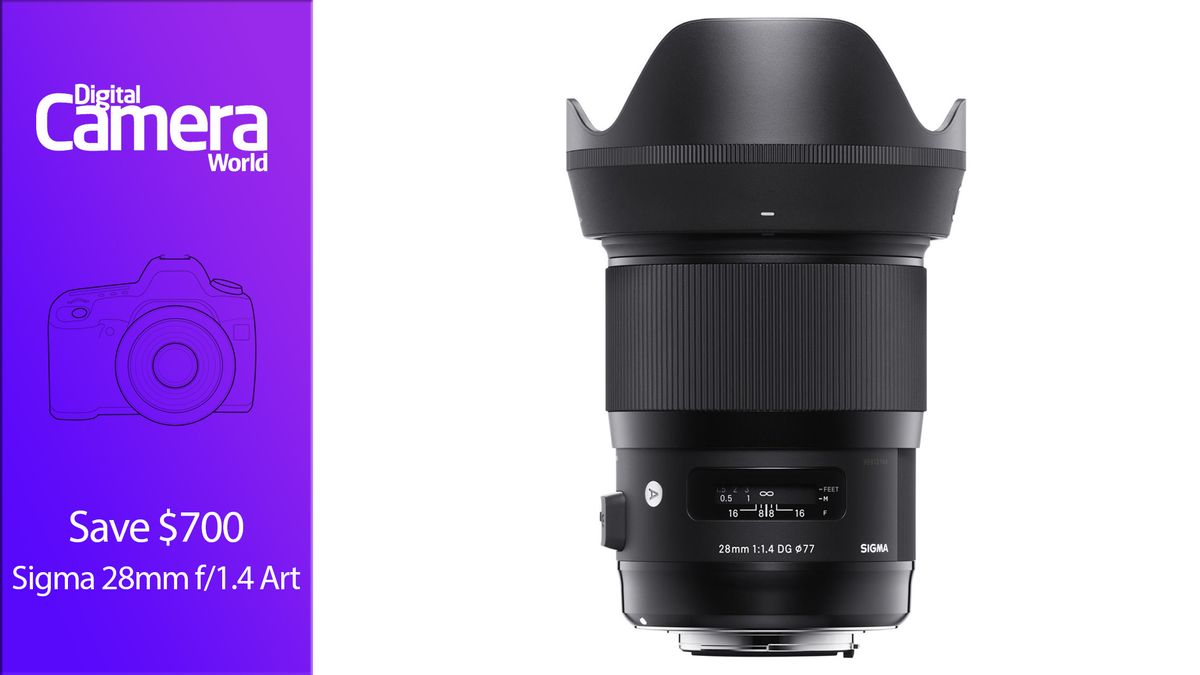 Save $700 on Sigma 28mm f/1.4 Art for Canon and Nikon at Adorama
If you're looking for the deal of the day, heck even the deal of the month, it's here. Adorama now offers the Sigma 28mm f/1.4 DG HSM Art in Canon EF or Nikon F mount for an absolute steal of only $699 – that's an amazing reduction of $700.
This go-to wide-angle lens, the Sigma 28mm f/1.4 DG HSM Art Lens is a versatile lens with a classic wide field of view that's suitable for everything from street shooting to landscape photography, and everything in between. Impressively bright, the fast f/1.4 maximum aperture is ideal for working in low-light conditions and also offers greater control over depth of field to isolate your subjects for a soft, dreamy look.
In addition to its optical merits, this 28mm f/1.4 is also equipped with a Hyper Sonic Motor to produce fast, smooth, and quiet autofocus performance with full-time manual focus override. , which means that no matter what you will also be able to get the shot . The physical design features a brass bayonet mount, which provides rigidity and mounting precision as well as a gasket to keep out dust and moisture – meaning this lens is ready to take on the elements even if you you are not.
At this unbelievable price of just $699 for the Canon EF or Nikon F mount this is definitely the deal of the month and we highly recommend you place your order now before you are disappointed because at this price we can't see them. for a long time, so take the plunge and improve your photography or video work.
Read more:
Best Canon Camera
Best Nikon Camera
The best Canon lenses
The best Nikon lenses
For nearly two decades, Sebastian's work has been published around the world. Originally specializing in Horse Riding, his visuals have been used by the biggest names in the equestrian industry such as The International Equestrian Federation (FEI), The Jockey Club, Horse & Hound and many more for various advertising campaigns, books and pre/post-event highlights.
He is a Fellow of the Royal Society of Arts, holding a Foundation Diploma in Equestrian Science and an MA in Publishing. He is a member of Nikon NPS and has been a Nikon user since film days using a Nikon F5 and saw the digital transition with Nikon's D-series cameras and is still to this day the youngest member to be elected to BEWA, The British Equestrian Writers' Association.
He knows and shows great interest in medium and large format photography with products from Phase One, Hasselblad, Alpa and Sinar and has used many film cameras like Sony, RED, ARRI and all the rest. His work spans the genres of equestrian, landscape, abstract or nature and combines nearly two decades of experience to offer exclusive limited edition prints to the international scene from his film and digital photography. .