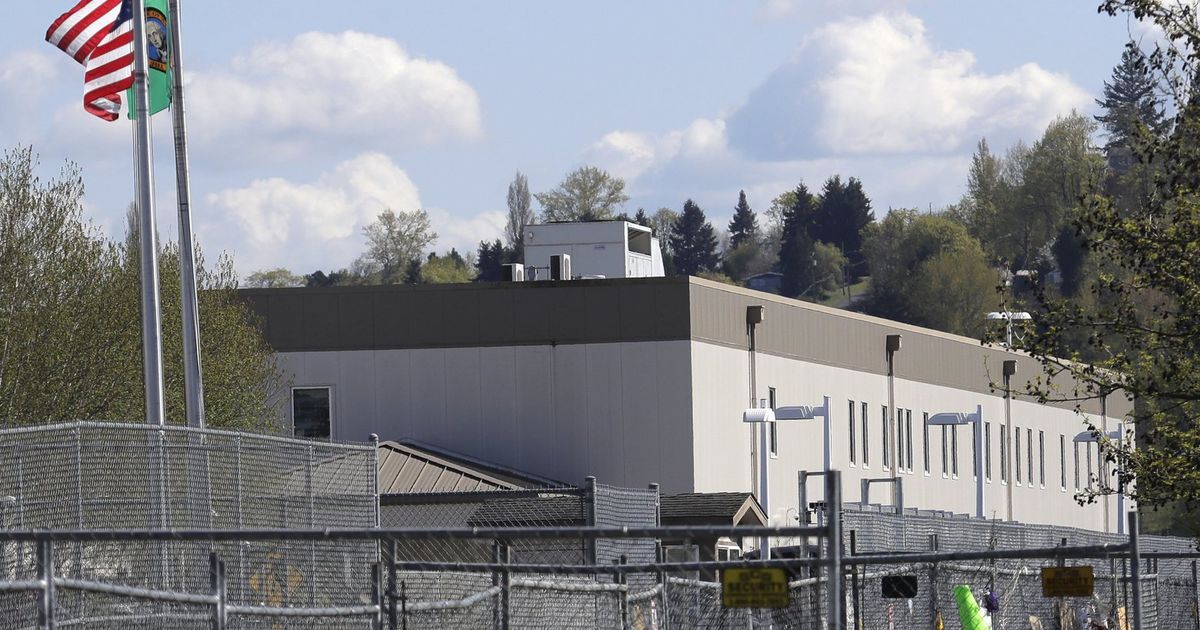 Report on sexual abuse highlights need to review immigration detention
The stories from inside the North West Detention Center are alarming.
A Ukrainian woman said she was harassed, with sexual comments making her "extremely uncomfortable". Another inmate claimed to have been touched inappropriately. "I feel attacked," the immigrant wrote. A Honduran said he was raped and his calls for an investigation ignored.
These counts are not outliers. A recent Center for Human Rights at the University of Washington found that allegations of sexual abuse at the Tacoma facility are often ignored or not properly investigated.
The report is the latest example of a broken system that fails to protect those in detention. Congress must pass legislation – championed by US Representatives Adam Smith and Pramila Jayapal, both D-Wash. — which limits the number of immigration detentions and ensures greater transparency and control of places of detention.
Immigrants detained in federal custody are waiting for their cases to be resolved and may or may not be guilty of breaking a law.
The federal Prison Rape Elimination Act, Immigration and Customs Enforcement Standards, and the corporate policies of detention center operator The Geo Group are meant to protect inmates. Yet they remain vulnerable to abuse and victims can expect little or no accountability, the researchers found.
"There are so many overlapping standards, and there are multiple hotlines, and there are multiple people they are supposed to report to. This is taken for rigor, for a serious process," said Angelina Godoy, director of the Center for Human Rights.
Through requests for state and federal records, researchers found 63 reports of sexual assault or abuse over a period of approximately seven years at the Northwest Detention Center, although some reports mention multiple incidents. Allegations of rape or harassment of immigrants have been committed by GEO officers, health care providers and other detainees.
In many cases, investigations into allegations found to be substantiated have apparently been truncated by the deportation of witnesses, perpetrators or victims, according to the report.
What the researchers found is disturbing enough, but what they couldn't find points to an even bigger problem.
ICE is required to enter any reports of abuse into its Significant Event Notification database within 24 hours. But, of 20 incidents reported using the detention center's complaints system, for example, ICE has only documented two. Some calls to one of the agency's hotlines were not logged in the SEN system.
This lack of thorough documentation makes it impossible to fully account for incidents of sexual abuse. Meanwhile, the required post-incident reviews that would enable the kind of institutional learning that could help with prevention are nearly non-existent, Godoy said.
In a statement, The Geo Group said it strongly rejects the report's claims. "We take all allegations of sexual assault very seriously and demand zero tolerance for all forms of sexual abuse and sexual harassment," a spokesperson said.
Although the North West Detention Center has faced its share of criticism from human rights activists and is closed after action by the legislature this year, allegations of poor conditions and immigrant abuse is not limited to a for-profit immigration detention center.
"The Department of Homeland Security's Inspector General has repeatedly found substandard conditions in these detention centers and a failure by ICE to make sufficient improvements," said U.S. Representative Adam Smith, who called the report's findings odious but unsurprising. "The new report highlights the need for drastic reforms to our immigration detention system."
To that end, Smith and Jayapal proposed the Detained Immigrant Dignity Act, which would end the use of mandatory detention, phase out the use of private jails and county jails for immigration detention, improve standards and would require random spot checks of all establishments. .
Lawmakers need to be careful. Immigration detention is necessary in some cases, but it is unwise to perpetuate a low-accountability system in which a vulnerable population is the captive target of abuse.
It's time to stop looking the other way.