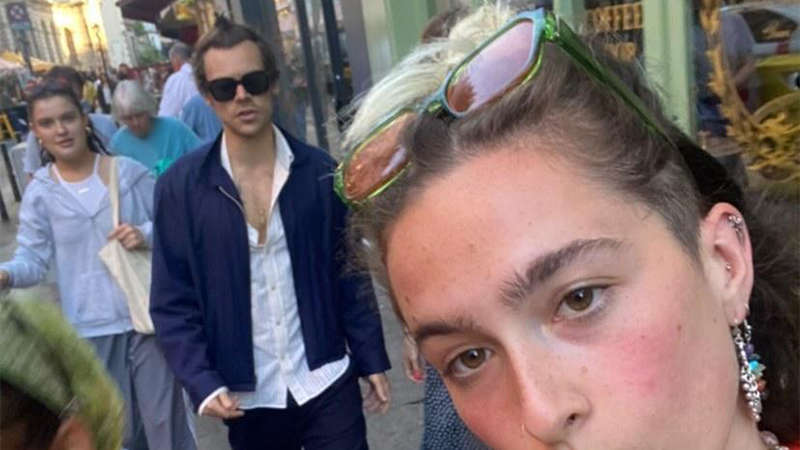 PHOTO: Dublin girl behind Harry Styles' viral selfies with Strawberry Alarm Clock
All the buzz
Nicole via @soundless.art
FM104's Strawberry Alarm Clock chatted with the girl behind Harry Styles' viral selfie taken yesterday.
FM104's Strawberry Alarm Clock chatted to Nicole de Rathcoole (@soundless.art) who bumped into Harry Styles on South William Street last night while looking for a place to eat with his girlfriend Olivia Wilde.
The photo went viral on Twitter and Instagram minutes after Nicole posted it.
Nicole was out with some friends when she says she saw Harry walk into a restaurant and then walk out. She said "he was rejected by a lot" of restaurants in town because they didn't recognize him.
Nicole said she was never a big fan of One Direction but decided to walk up to Harry and asked him to follow her art page as she studied sculpture at NCAD and told him that she would like to work with him.
✨ Take a deep breath… ✨

Harry Styles and Olivia Wilde are in town ahead of her Aviva gig on Wednesday – have you spotted them? 😍🥲#Harry Styles #Dublin https://t.co/XN15WjHnTy

– FM104 (@FM104) June 20, 2022
Nicole said people "went crazy" when they saw it and some fans even cried.
However, Nicole thought it was funny seeing Harry and decided to walk ahead of him and pretend to take a selfie of her and her friend catching him with Olivia Wilde in the background.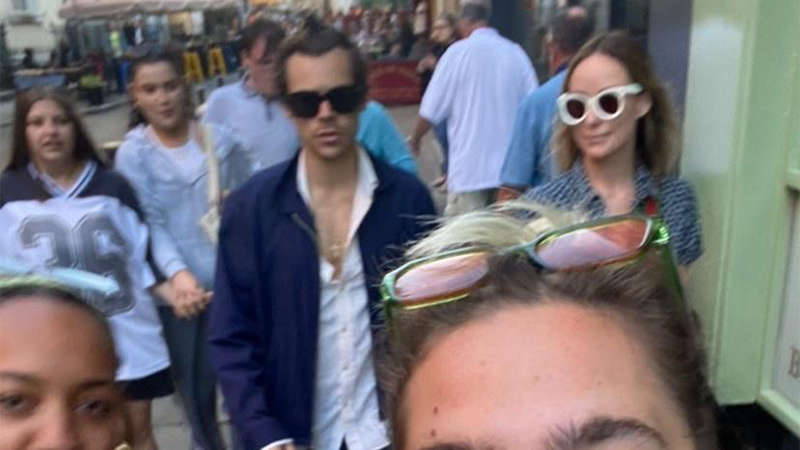 (Nicole via @soundless.art)
Photos of Harry and Olivia flooded social media minutes after fans spotted the stars.
Harry is in Dublin ahead of his sold-out Aviva concert tomorrow night.