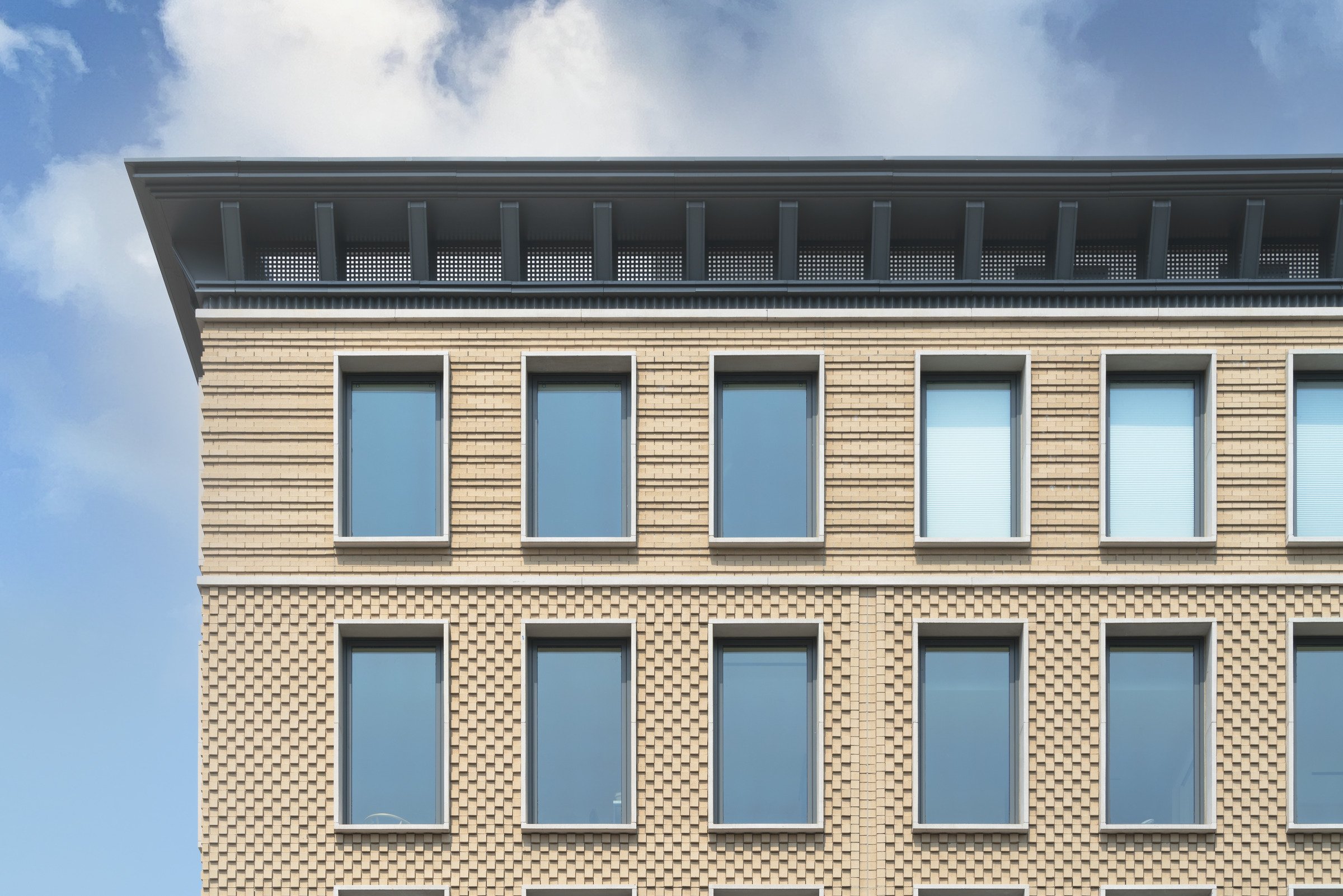 Morris Adjmi's inventive project stands on site of tragedy
Since the building is located in an iconic New York neighborhood, Adjmi wanted the design to pay homage to the neighborhood's rich history as well. "As with any building I create, my intention was to fit it into the context of the location, but stand out with its design details," he says. "I took designs from other buildings in the area, but applied them in a modern way."
In a nod to the characteristic masonry of the region and classic details, Adjmi has given each layer of the exterior a unique masonry treatment. The base consists of a series of bricks arranged from the facade, creating a horizontal ribbon. Custom L-shaped bricks give the midlayer an eye-catching checkerboard pattern with contemporary curvature. "Other buildings use this checkerboard pattern sparingly, but we used it to the max," says Adjmi. The upper part or frieze has a double corbel, where recessed and extended bricks create an undulating effect. The property's cornice is punctuated with deep consoles, while the cast-stone frames around the facade windows give them a distinct depth. At the base, the windows are framed in metal, mirroring the storefronts of the neighborhood stores.
Inside, the lobby is minimal and bright, with large-format stone-tiled floors and white Italian plaster walls. The units, which range from studios to three bedrooms, have oversized windows and open-plan layouts, where the kitchens, living room, and dining areas combine into one large room. Some residences have individual terraces, and each floor has its own terrace to be shared among residents. "Outdoor space became a big issue during the pandemic, and we wanted to offer it as a convenience to everyone who lives here," says Adjmi.
Adjmi says he has strived to create a property that is unique in many ways, from the materials used to the organization of the interiors. "Considering the history of the East Village and the site's backstory, the uniqueness was vital, but so was the heat," says Adjmi. "There had to be a feeling of belonging.