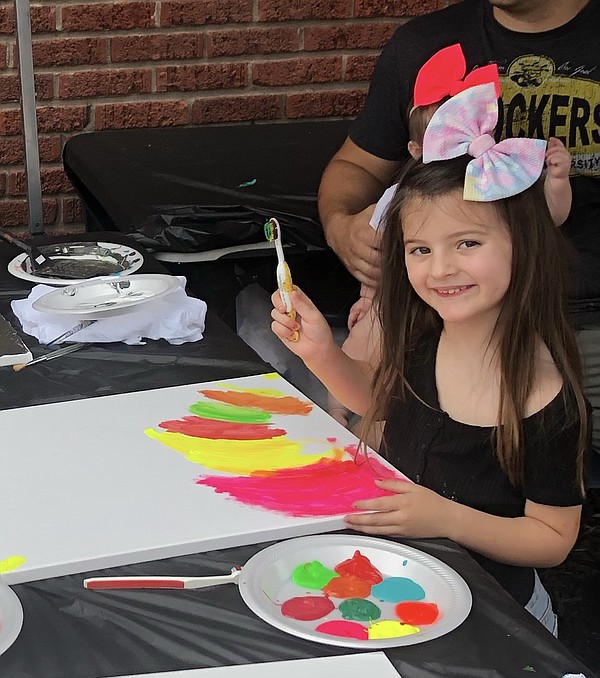 Monthly Galleries Walk Begins Tonight
[ad_1]
Gallery Walk, which takes place the first Friday of each month, begins tonight in downtown Hot Springs. Gallery Walk features the opening of new art exhibits in downtown art galleries and studios from 5 p.m. to 9 p.m.
"We know that community cases of COVID-19 are on the increase and we hope all Gallery Walk attendees adhere to CDC guidelines by continuing to wear masks and use social distancing. Remember to enjoy and support our local arts scene while keeping our community safe, "event sponsor, the Hot Springs Area Cultural Alliance, posted on its Facebook page.
According to HSACA, the following galleries will be open for Gallery Walk today, unless otherwise specified:
All things Arkansas
610 central avenue
Features products from Arkansas, made in Arkansas and related to Arkansas.
American Art Gallery and Gifts LLC
724 central avenue
Starring Valerie Hanks-Goetz with new work and demonstrating pine needle basket weaving.
"Seeing someone smile looking at the work of my hands is the best compliment I can get because it means they share my smile. I wanted to do something I loved, something that wouldn't need to be done. to be improved or replaced within a year, something that would bring honor to my family and tribe, the Muskogee Nation of Florida. I find that art in unusual places arose out of the Muskogee's belief that everything has a goal and that nothing should be wasted, "Hanks-Goetz said in a Liberation newspaper.
Claude Lambert will be present with his knives; Ernie Bolieu will present jewelry and discuss Southwest Design; and there will be murals by Jimmy Leach, Patricia Bailey, Margaret Kipp and Carole Beam.
Gallery of the artists' studio
610-A central avenue.
Visit the Artists' Workshop Gallery Facebook page and website at http://www.artistsworkshopgallery.com for more information about the gallery and its artists.
Two artists from the region, Jan Briggs and Joy Clark Hill, are the gallery's featured artists for the month of August.
"Enthusiasm and passion abound in all of Jan Briggs' works," said a press release. Inspiration for her art comes with each new day, bringing an eclectic display of colors, subjects, and styles. She works in a variety of media, including reconstituted watercolor, a technique she developed. animals, rural barns, churches and landscapes are just a few of his favorite subjects, "all of which will be featured in his August exhibit.
"As far back as she can remember, Jan has always enjoyed many types of art. She has been a long-time resident of Hot Springs and attended Henderson State University and then completed her BA in Fine Arts. . She has won numerous awards for her work. And her paintings are exhibited in many commercial and private collections across the country. She is active in several arts and community organizations, "he said.
Hill is originally from Texas and moved to Hot Springs Village in 2007. In addition to art, his passions include gardening and music. While she enjoys many artistic genres, Joy is particularly fond of modern and abstract painting. Her art is distinguished by deliberate touches of vibrant and energetic color, using unique techniques and textures. She enjoys telling a story of her process. of thought in his paintings, allowing the viewer to participate in the creative interpretation of his work, "the statement said.
"Music is a theme in her recent works and she often uses sheet music as the first layer. Her August exhibition will showcase some of the famous guitars that shaped the face of early rock 'n' roll and still influence modern sound today. 'hui. Joy's entertaining art can be seen in galleries and private collections across the United States. "
The featured miniature art artists for the month of August are June Lamoureux and Pati Trippel.
Call 501-623-6401 for more information. The gallery's opening hours on Monday and Thursday to Saturday are 10 a.m. to 5 p.m. and Sunday noon to 5 p.m.
Gallery: Walk through the August gallery
Gallery not showing? Click here https://www.hotsr.com/photos/galleries/2021/aug/05/august-gallery-walk/
Justus Art Gallery
827-A central avenue.
The August exhibition at the Justus Fine Art Gallery contemplates nature and connection with a selection of new ceramic works by Michael Ashley, photographs by George Chambers, paintings by Tony Saladino and watercolors by Michael Reagan, according to one Press release.
Additional work by Robyn Horn, Sandra Sell, Gene Sparling and others will also be on display during the exhibition.
A reception will be held from 5 p.m. to 9 p.m. today as part of Gallery Walk. The exhibition will be on view until August 31.
Central gallery
340-A central avenue.
The gallery showcases a variety of styles and mediums from Arkansas artists and internationally renowned artists presenting original artwork, womenswear, gifts, and housewares.
Warehouse
301 East Broadway Street
A fun evening with appetizers, drinks and live artwork by many talented local artists. Doors open at 5 p.m.
Whittington Gallery
307 Whittington Ave
The featured artist of the month for the Whittington Gallery is 5-year-old Evan Lunkenheimer. She likes to create "bright and colorful pieces that will make anyone smile". Lunkenheimer attributes his artistic technique to fellow Whittington Gallery artists, Hildegard Honold, Bre Harris, and Diana Garrison.
Dryden Pottery
341 Whittington Ave
Zack Dryden will be throwing on the wheel and historical collections of Dryden Pottery are available for viewing.
Coffee + Tea Kollective
110 central avenue
The gallery presents "Work In Progress" by photographer Jeremy Rodgers. Rodgers is a local and established Hot Springs portrait photographer who now uses his love of nature photography as part of his physical rehabilitation after suffering multiple strokes several years ago.
DeSoto
626 central avenue
Currently featuring 10 artists including KE Ford. The original artwork "Griot's Stage" was recently reproduced for the outdoor art exhibit Art Moves: Griots along the Hot Springs Creek Greenway Trail. Also starring Frank Horton, Donna Kricket, Jennifer Hyde, Karina Jo Martinez, Laila Roman, Teresa Mormino, Sarah Karen and Frankque Graham. Artists are often available during the Gallery Walk to discuss and accept commissions.
For more information on the many art galleries located in the Hot Springs area, visit http: //www.hotspringsarts. org.
"Good luck", by Jan Briggs. – Photo submitted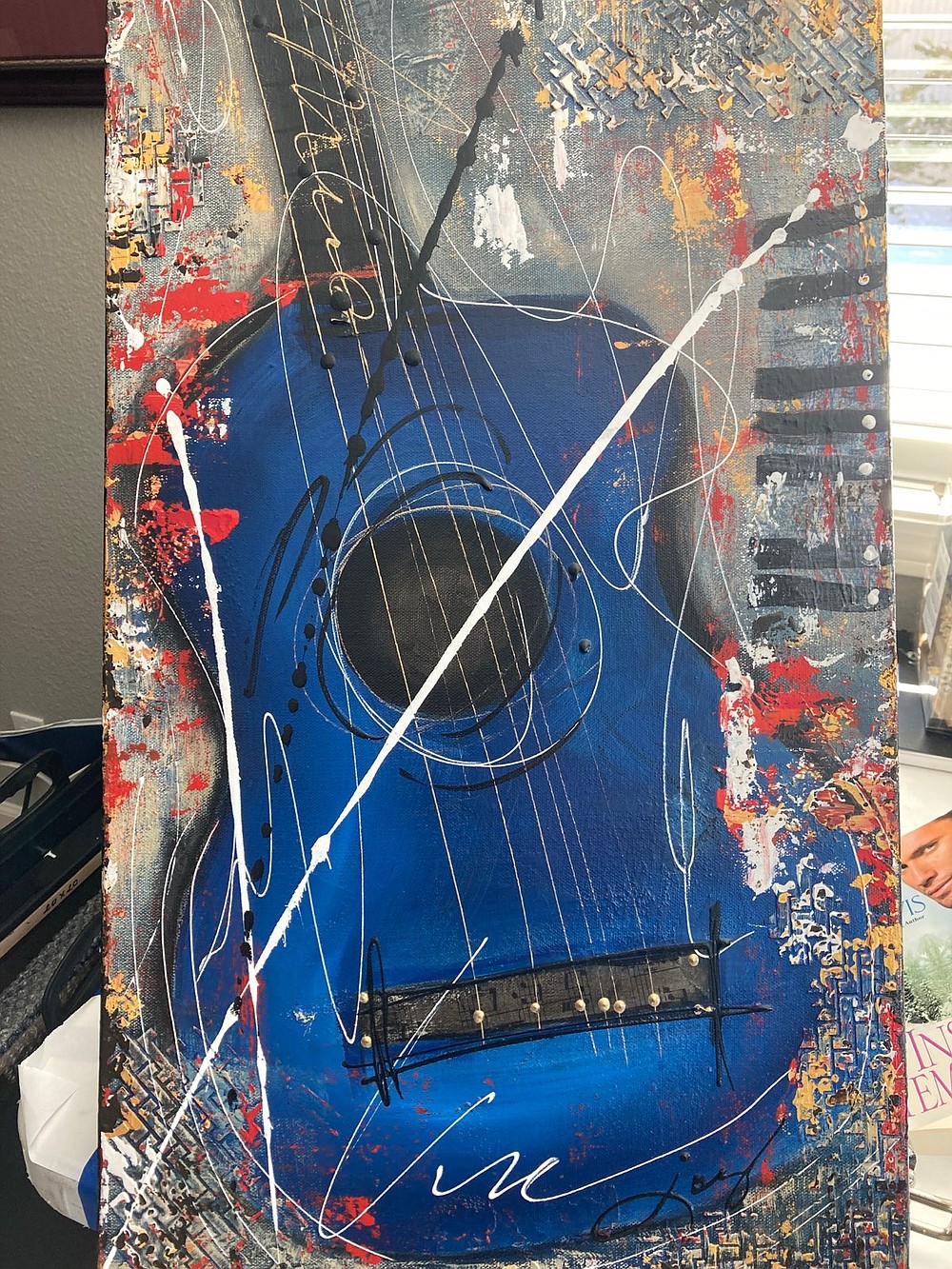 "Rythm in Blue", by Joy Clark Hill. – Photo submitted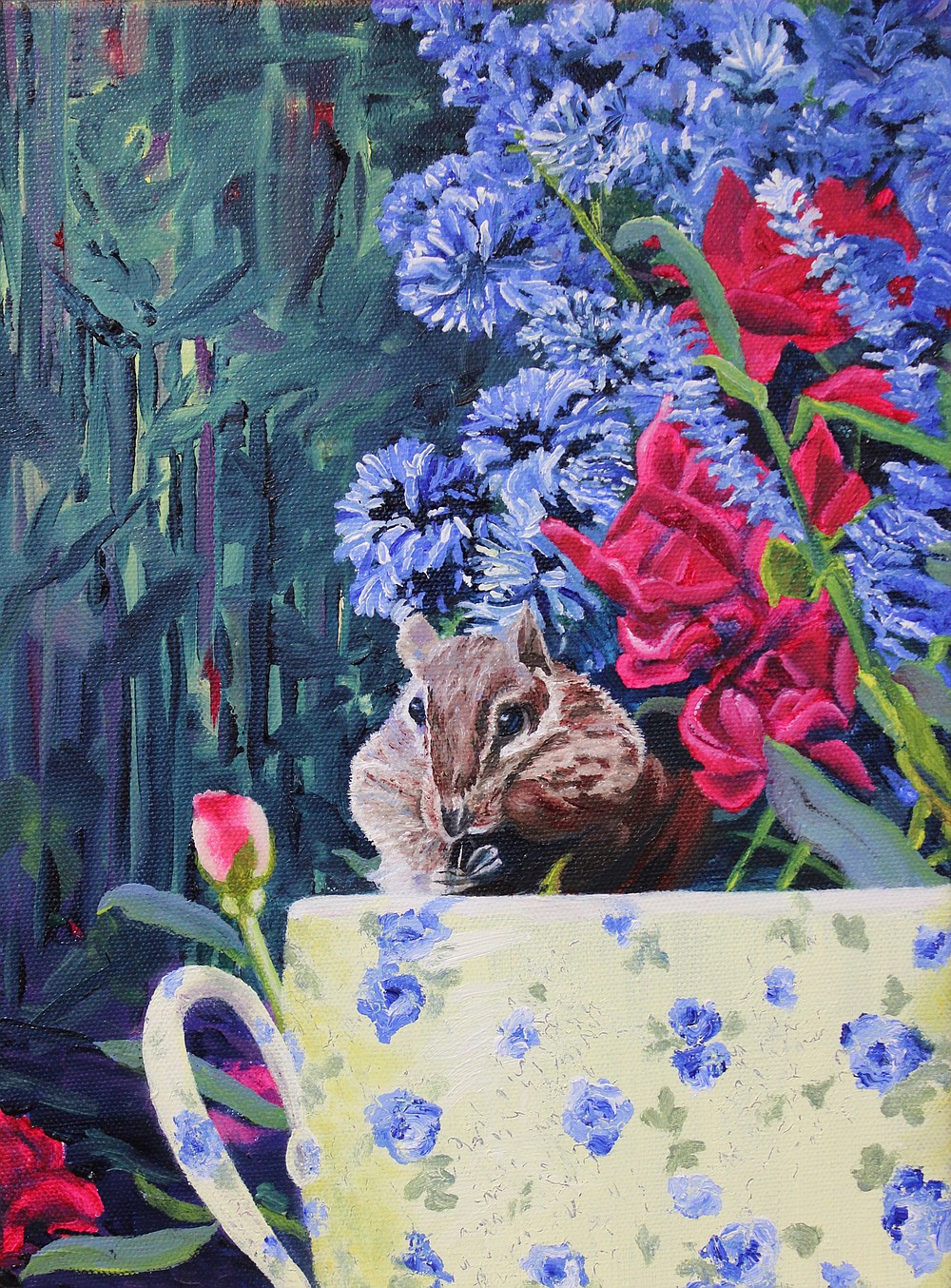 "Teacup Treasure", by Jan Briggs. – Photo submitted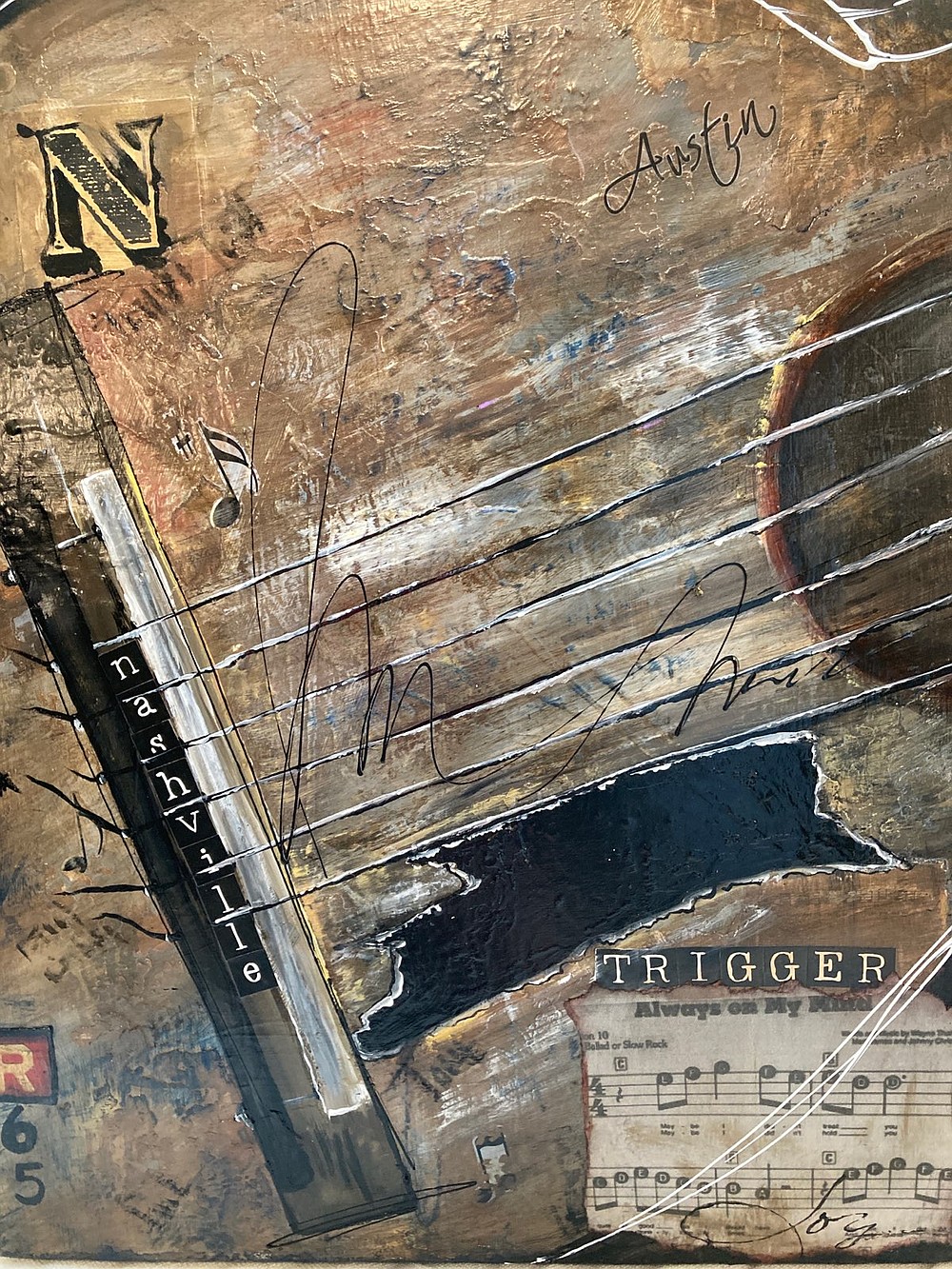 "Trigger", by Joy Clark Hill. – Photo submitted
Claude Lambert knife. – Photo submitted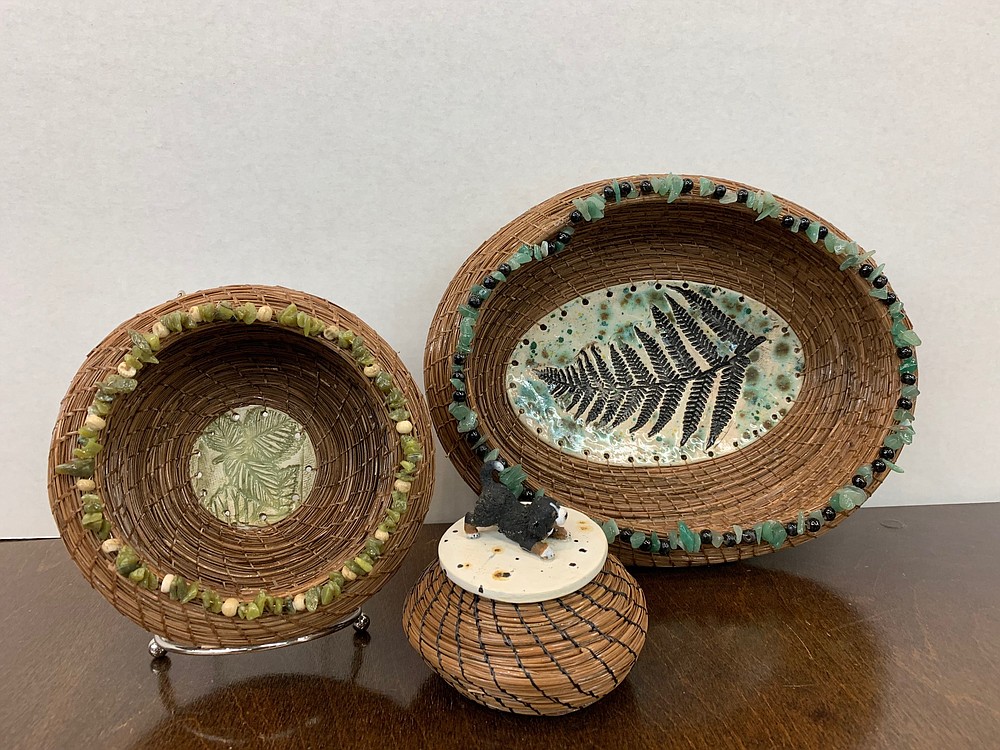 Pine needle basket by Valerie Hanks-Goetz. – Photo submitted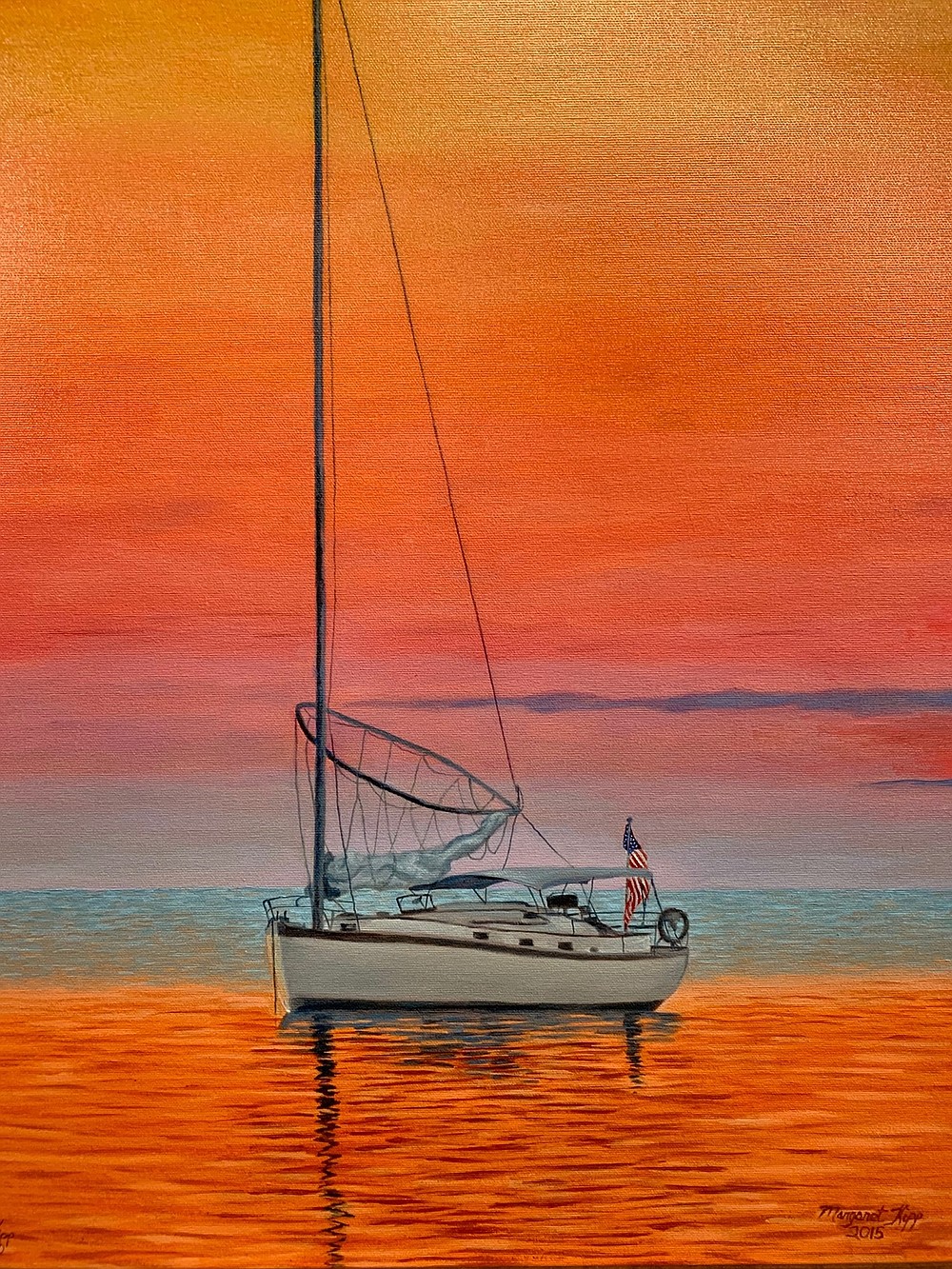 "Sailing Days", by Margaret Kipp. – Photo submitted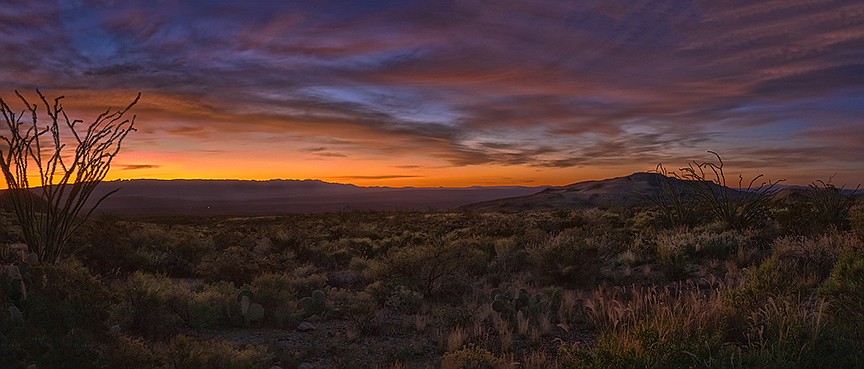 "Sierra Del Carmen", by George Chambers. – Photo submitted
[ad_2]