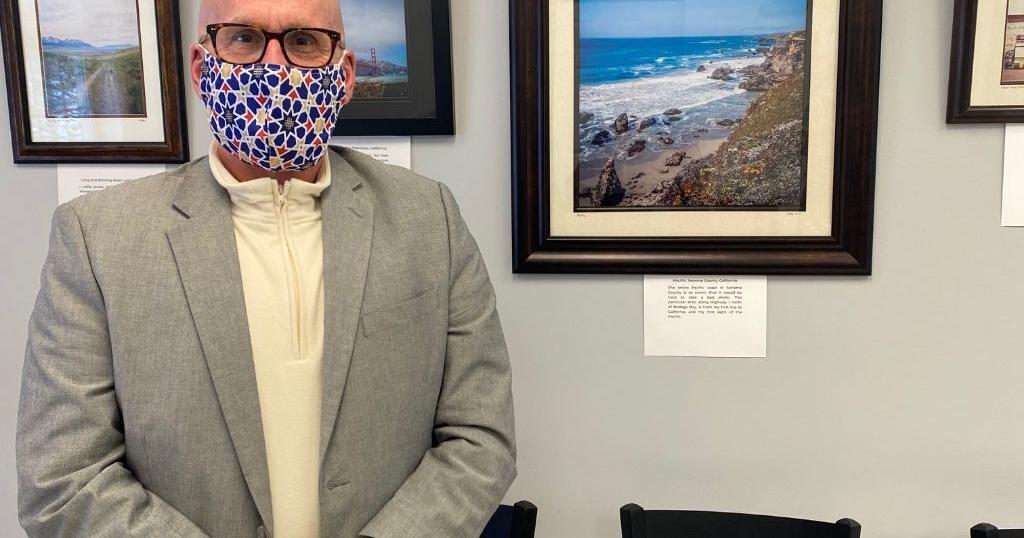 Library presenting the photography exhibition "Wild, Wild West" | Journal-news
SUMMIT POINT – Photographs showcasing scenes from the western United States are on display at the South Jefferson Public Library throughout February as local photographer Thom Potts showcases his work for the second time with the "Wild Wild West" exhibition.
A reception was held on January 23 to allow members of the public to enjoy a meeting with Potts to learn more about his photography and view the full exhibit.
A teacher at Clarke County High School in Virginia, Potts shared that he enjoys spending his summers traveling.
"This show represents 25 years of traveling the western United States, beginning with a business trip to Montezuma, New Mexico," Potts said, adding that he loves the state's scenery. "Almost from the time I first stepped off the plane in Albuquerque, I fell in love with the light, landscape and architecture of the Southwest."
Although Potts has spoken of his great love for New Mexico, the exhibit encompasses many states, including California, Nevada, Arizona, Colorado, Wyoming, Montana and Idaho.
"Although New Mexico was my first infatuation, there's only one photo from that state," he said.
The photos in the exhibit not only depict beautiful landscapes, but capture architectural features, people, and scenes of daily life.
"I've found that if we make the effort to notice, striking images are everywhere," Potts said.
Asked what advice he would give to other potential photographers, Potts shared that the most important thing is to take pictures and experiment. He said many of the photos in the exhibit were taken with a small camera and added that many phones now take great photos.
"There are plenty of resources online for editing techniques and even digital development," Potts said. "The most important thing is to learn as you go."
The exhibition of Potts' work is the 90th in the Art in the Library series which highlights the talents of local artists. This art exhibit will run through February 28 at the library located at 49 Church St. in Summit Point. The public can access the exhibit during regular library hours — Monday through Thursday 9 a.m. to 6 p.m., Saturday 10 a.m. to 2 p.m., and Sunday 1 p.m. to 5 p.m.
For more information, call the library at 304-725-6227.