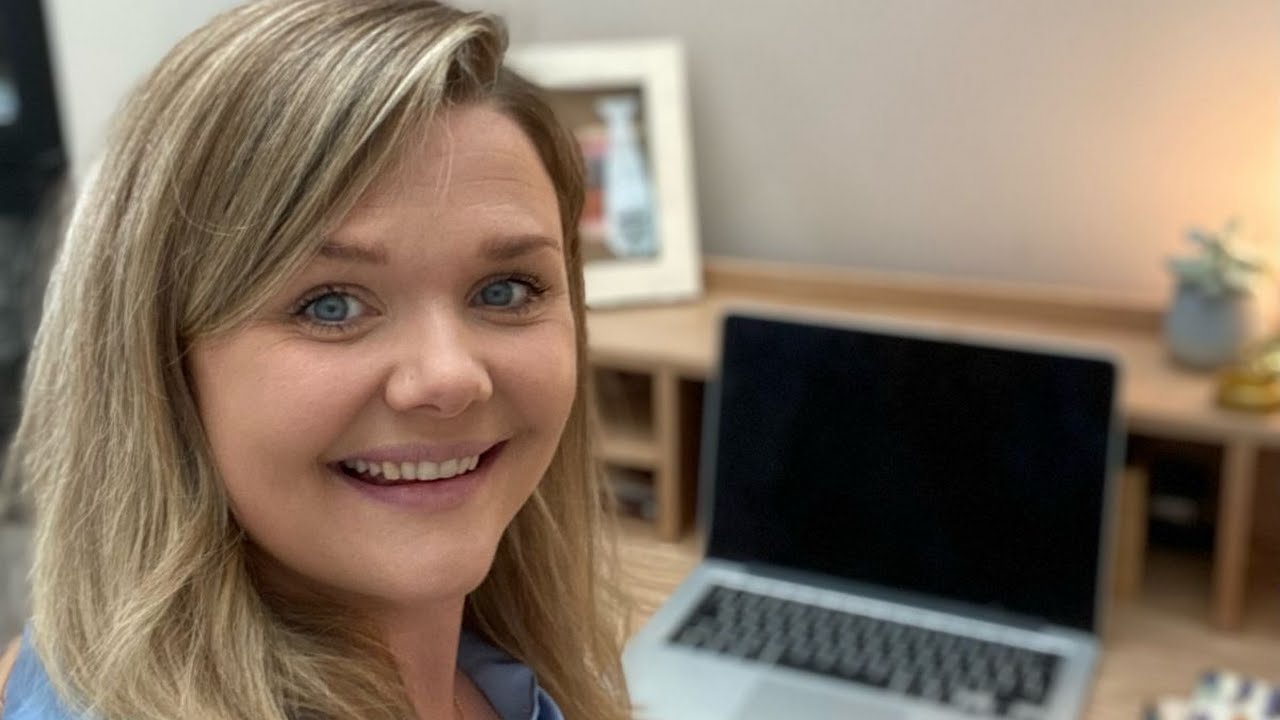 Inside… Setting up the WFH by Dominique McMullan, Editorial Director of IMAGE
As many of us can realize, working from home while raising young children is all about balancing act. For our own Dominique McMullan – who operates on a hybrid model – separating work time from downtime and business from pleasure is absolutely essential.
Since remote work has become a more easily accessible option, the world of work has completely changed. If you haven't perfected your own home office setup yet, we get some tips from those in the know.
From daily to-do lists and a hot cup of coffee from her little blue coffee maker to blue-light glasses and on-the-go lunches, read on for an overview of Dominique's WFH routine, interiors, tips and tricks…
---
What are the absolute essentials that everyone should have in their WFH setup?
Good lighting. I find that on a dark day, turning on my little lamp and lighting a candle really helps my mood. Also a good selection of pens, a small notebook, a nice hand cream and a plant!
What do you keep handy on your WFH desk?
A cup of something hot.
Have you decorated your WFH space with photos, artwork, or music devices?
I have a picture of my eldest son – my youngest is one year old and I still don't have pictures of him printed! End the Second Child Syndrome there! I also have a few small relics – a smiling Budda, a Portuguese chicken nativity scene and a small silver elephant. All of them have a meaning even if they are, admittedly, quite bizarre!
What motivates you when working remotely?
My to-do list is essential every day. I write down the three things I want to accomplish this week and make sure to keep coming back to them. It's so easy to get carried away with other people's emails and to-do lists!
How do you balance working from home and having young children?
I send them to daycare in the morning with a smile!!
Do you have a particular coffee break routine at home?
Yes, I have a little blue coffee maker that I love (and which is falling apart!). I make my coffee in there and drink it sitting outside on my bench and take five minutes to think about the fresh air.
What's your favorite lunch to prepare at home?
Wow good question. Either a good bowl of rice, a veggie burger or something with eggs. It's such a bonus to be able to cook a great meal for lunch.
How to break the monotony of the day?
I try to make phone calls when I feel like I need to move, rather than Zoom or email. You can't beat chatting with someone face to face, but a phone call is a close second.
Do you have a go-to procrastination method and how do you get back in the zone?
INSTAGRAM. I'm terrible at scrolling Instagram, who isn't these days? I block out half hours on my iCal and get notifications when I need to start working on something different, which usually gets me out of whatever I'm procrastinating into!
Do you have any tips for maintaining your posture and avoiding back pain or eye strain?
I think getting up and walking every 30 minutes or so is the best way to avoid all of this. I also occasionally wear Ambr blue light blocking glasses (when I can remember!)
How do you separate the useful from the pleasant when you stop at night?
I'm pretty good at closing the laptop and being able to turn it off. I kind of have to because that's when I have to pick up the boys and until they go to bed there's no way there's going to be work!
How does this compare to working in the office?
I like the WFH some days, but other days I like being in the office. That's the advantage of working flexibly – different types of work require (and benefit from) different environments. When I'm home, I can do a lot of writing, strategic thinking, and planning. When I'm in the office, I can think creatively, brainstorm, and accomplish small tasks through conversations instead of emails.