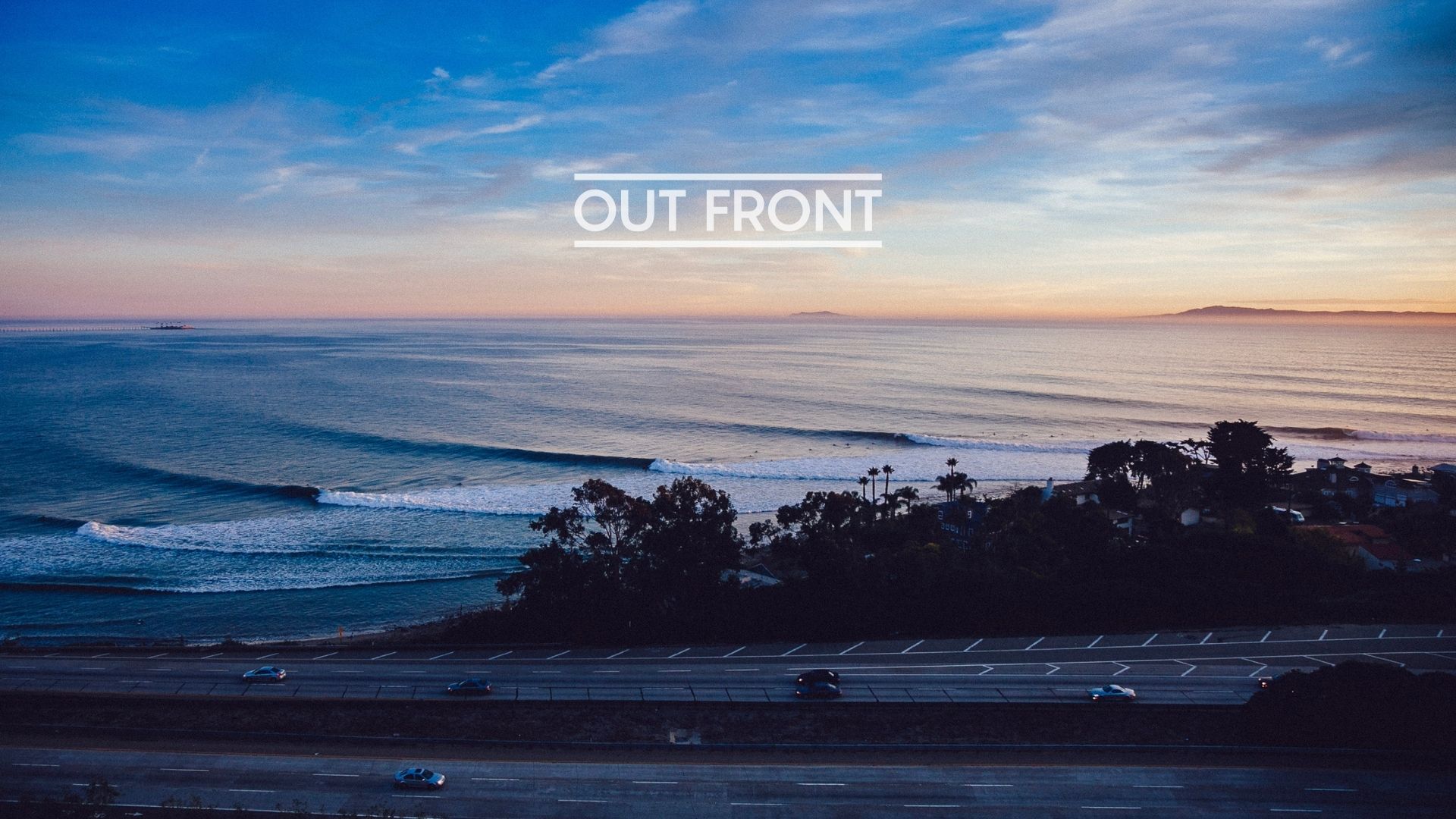 In front: Santa Barbara – Surf line
Introducing Season 2: Episode 3 of our original series celebrating the world's leading surfing communities by showcasing their unique wave landscapes, culture and local surfers, as documented by resident filmmakers. Watch season 1 here and check out the full schedule below for future episodes.
***
Video: Ryan Perry
Housed between the majestic hills of Santa Ynez and the mighty Pacific Ocean, Santa Barbara County is much more than its flagship wave, Rincon, aka the "Queen of the Coast". It also has about a half-dozen other world-class pointbreaks right in its corduroy pockets – plus plenty of options just south. In fact, it wouldn't be a stretch to call SB the most powerful surfing kingdom in the continental United States (even without the nickname "Surf City").
A key R&D center for the shortboard revolution, home to one of the world's most iconic surfboard companies, the Channel Islands, and the original incubator of some of the most stylish and touching surfers of sports history, from Tom Curren to Bobby Martinez to the Coffin brothers – Santa Barbara shows more history, talent and relevance in one winter swell than most surf towns could show in a century.
Here's what SB looks like when its best prospects are in town, the Aleutian storms soften, the northwest swells ring on the buoys, and local filmmaker Ryan Perry is locked in and loaded for the action.
RESOURCES
Santa Barbara Forecast | Leadbetter Surf Cam | Carpinteria State Beach | Forecast charts | High resolution wind model
***
SEASON TWO SCHEDULE
October 8: Bali by Scotty Hammonds
October 15: Ireland by Clem McInerney
October 22: Santa Barbara by Ryan Perry
October 29: Jeffreys Bay by Alan Van Gysen
November 5: Tahiti by Tim McKenna
November 12: Portugal by Luís "Ben" de Sá
November 19: Gold Coast by Lachlan McKinnon
November 26: Maui by Dan Norkunas
***
Interview with the director: Ryan Perry
Instagram / Vimeo / Website links:
@ryanperry / https://www.youtube.com/c/YoungWiseTails / www.youngwisetails.com
Age: 36
How did you get started in surf photography / video?
I started making video in high school. My school offered an optional video production course. It opened my eyes to the world of cinema.
How long have you been touring?
Over 15 years.
Career path?
After high school I went to Brooks Institute of Photography. I tried working on fashion and music video while filming surfing for fun. After a few years I realized there was an opportunity for a career in surf cinema and I never looked back.
Where is your favorite place to film in your hometown area and why?
Rincón. When it lights up, it's one of the best waves in the world.
What are some of your favorite premises to photograph and why?
Conner and Parker Coffin. They are both amazing surfers, but they have different styles and approaches to riding the waves.
Under what conditions do you prefer to shoot?
Sunny, clean and constant surf.
Dawn patrol or evening drink?
Dawn patrol.
What are some of your biggest inspirations behind the lens?
Taylor Steele, Kai Neville, Ryan Thomas.
What was your first camera?
Sony VX2000.
The equipment of choice for shooting today?
RED epic dragon.
What sets your home region apart from other surf areas?
Santa Barbara is hungry for surfing all summer long, so when winter comes, the energy changes and Rincon comes alive.
How would you describe the local team of surfers in your area?
Elegant. Santa Barbara is home to Tom Curren, Bobby Martinez and the Coffin brothers, all of whom have been influenced and cultivated by SB.
When it's pumping, what kind of waves can people expect from you?
The points breaks are our bread and our butter.
Any advice for future directors / photographers?
Have fun with it. Be creative and enjoy the moment.