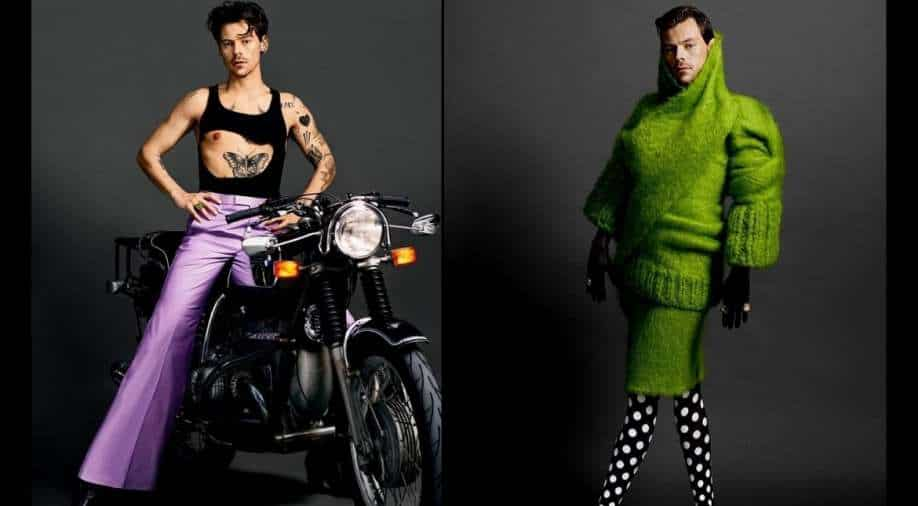 Harry Styles doesn't think he's a style icon, but we don't agree; Check out the set photos inside, Entertainment News
Harry Styles is back to give us major fashion inspiration by posing on the cover of the winter issue of Dazed magazine. The singer is in the news for his new beauty brand 'Pleasing'.
On the cover, Harry Styles poses in the most flamboyant clothes as he looks like a vision in all of them. Little heels, dresses, shirtless corsets and whatnot.
But tell him he's a style icon, Harry insists he "doesn't consider himself a style icon" despite pushing the boundaries with his flowing fashion. Also: Harry Styles Becomes The First Male Star To Appear Solo On Vogue Cover
In one of the shots from the magazine, Harry Styles wears a Balenciaga coat which we believe will be the highlight of their Fall / Winter 2021 collection. Styled by Ibrahim Kamara, the singer produced the extravagant piece designed with a silhouette inspired by 'a wedding dress. Finally, it is nicely framed with pink patterns and edged with lace.
Then there's an oversized green wool sweater and a coordinating mini skirt that he wore a pair of black tights with white spots and a pair of onyx opera gloves. Harry is also seen in a 14th century style cream corset with a black cut out waistcoat.
Also read: After "Dunkirk", Harry Styles lands a second acting position in "Eternals"
As for his brand, Harry Styles said he wants his products to help people feel "beautiful." When asked when he felt the most beautiful, Harry replied, "I don't think that being good-looking or feeling good-looking means looking good. When people are happy and beaming, they glow. And that's what i think the products do, it's about making you feel beautiful.
Taylor Swift, Nicole Scherzinger, Olivia Wilde: A Look At Harry Styles' Dating History