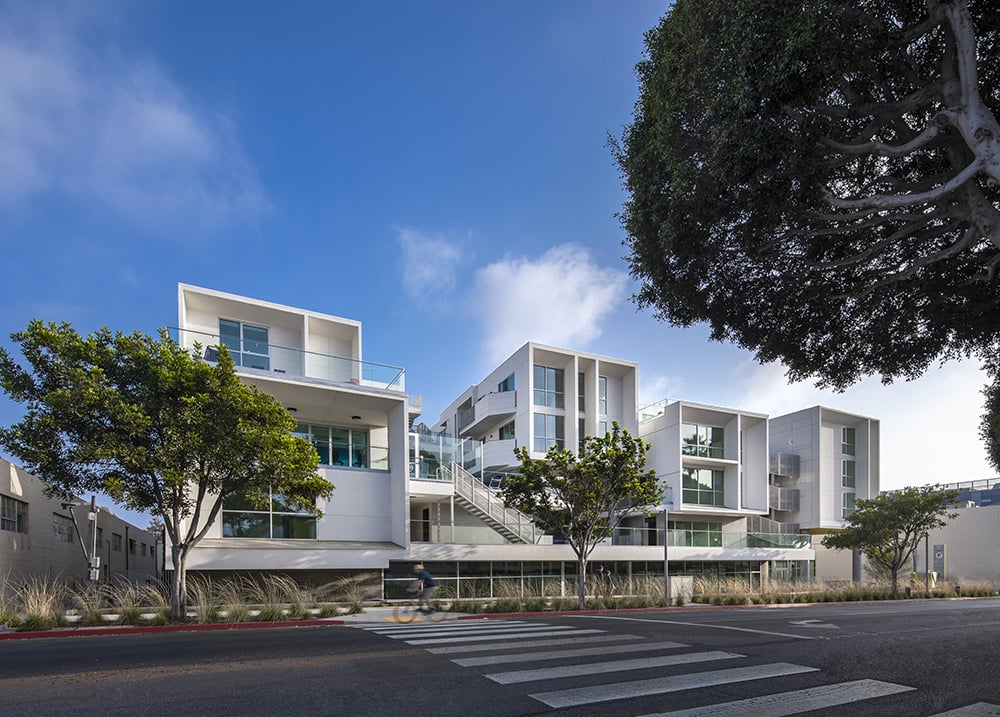 Folonis Architects develops a strategy to make multi-family housing more human
So when architect Michael Folonis was commissioned to design the mixed-use Millennium Santa Monica complex, located in a once-industrial area just east of downtown Santa Monica, he assiduously avoided duplicating residential complexes. indistinguishable apartments found throughout the Los Angeles area. When another firm failed to gain design approval from the city's architectural review board, developer Dinerstein Cos. instructed Folonis' company to abandon the previous plan and start over.
Located on the site of the former Village Trailer Park—there are still a handful of mobile units in one corner of the property—the project is a five-story, 362-unit complex that includes 38 restricted-deed affordable housing units. (Affordable units in Santa Monica are designated for extremely low to moderate income levels through a complex calculation of a correlated maximum allowable rent. Eligible income levels and maximum allowable rents differ depending on the number of people in a household and the year in which a project received planning approval.) Interconnected buildings include a mix of studio, one-, and two-bedroom apartments ranging from around $3,000 per month for a studio to more $6,500 for a three-bedroom, 2-bathroom unit. The southern section includes four three-bedroom units for families that incorporate protected common areas for children.
More Metropolis
The complex consists of four interlocking elements, with recesses in the facade that allow each unit to have large windows and a terrace. A variety of outdoor spaces filling the cracks created between, below, and above buildings provide seating, shade, and opportunities to socialize with guests or neighbors. Most amenities are located above street level, including the pool, clubhouse, and gym.
The varying roof heights and modulated massing create what Folonis calls a "permeable street frontage", and it's a welcome departure from the many developments that use every inch of allowed space on a lot. Sustainable features such as the building's fenestration that responds to solar orientation, rooftop photovoltaic panels, low-flow light fixtures and drought-tolerant plantings mean the building has received a LEED Platinum rating, a rarity in the world. multi-family dwellings.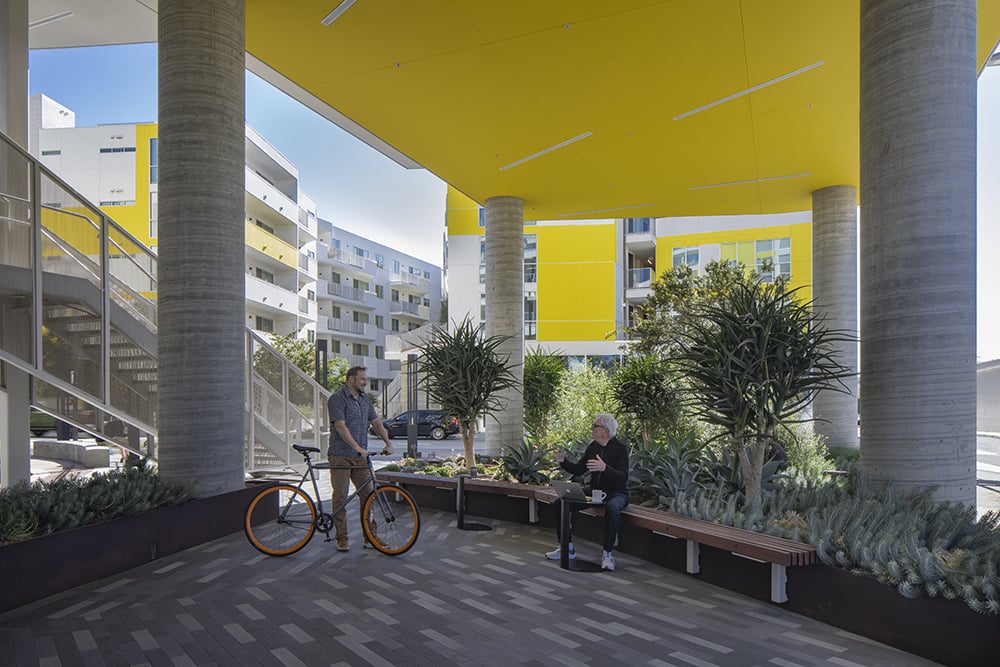 Tenants benefit from natural light and ventilation in each unit, enjoying the cool breezes blowing in from the Pacific Ocean. "Natural light and ventilation are high on the priority list when it comes to livability and tenant comfort," says Folonis. "More than half of the units are lit and ventilated on both sides." Each unit also has its own bridge. The materials used in the project are relatively limited, including concrete and stucco in panel form, enlivened by a restrained color palette of white, gray and yellow.
Landscaping includes drought-tolerant plants, underground drip irrigation, and gray water reuse in an effort to reduce water usage. Several rooftop outdoor courtyards and lounges provide residents with the opportunity to socialize in common areas. Many yards are equipped with grills and fire pits, providing residents with some of the conveniences typically reserved for owners of single-family homes.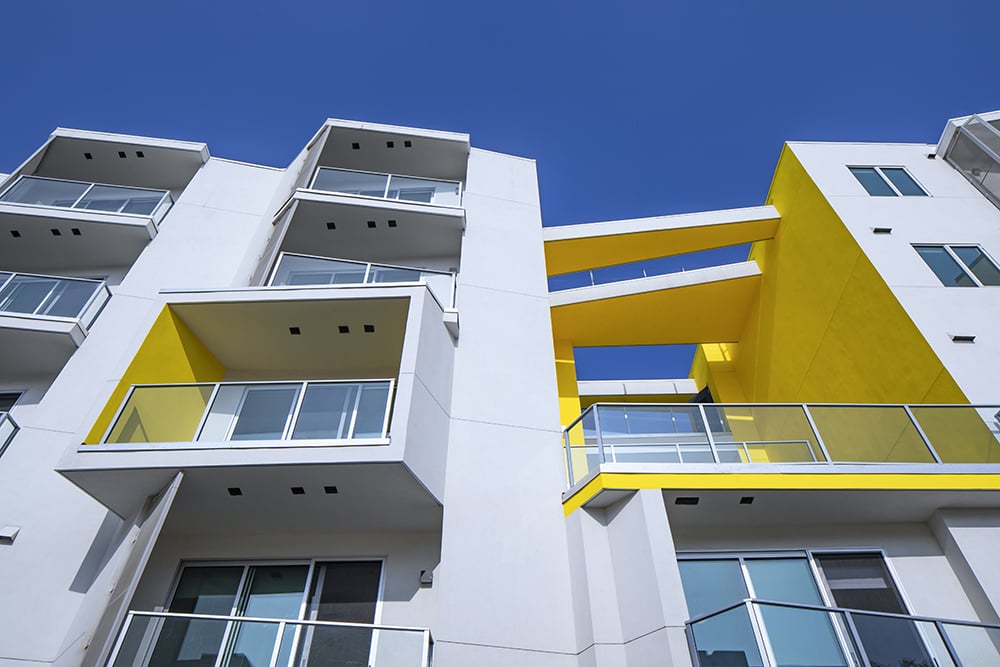 The ground floor contains 25,000 square feet of commercial space. While the intent was for retail to be geared towards neighborhood essentials such as groceries or dry cleaners, the areas are unoccupied as of this writing. The (hopefully temporary) absence of an active street front is a shame, as the complex is relatively open and accessible to the neighborhood, a mix of smaller apartment buildings, single family homes and even industrial space .
Folonis was able to convince the developer that the loss of a few residential units was worth designing a complex that offered more common space, potentially lower revenue and improved quality of life for tenants. "You don't have a lot of leeway," he explains. "But you have to think about the people who live there. Make it nice, spacious and open.