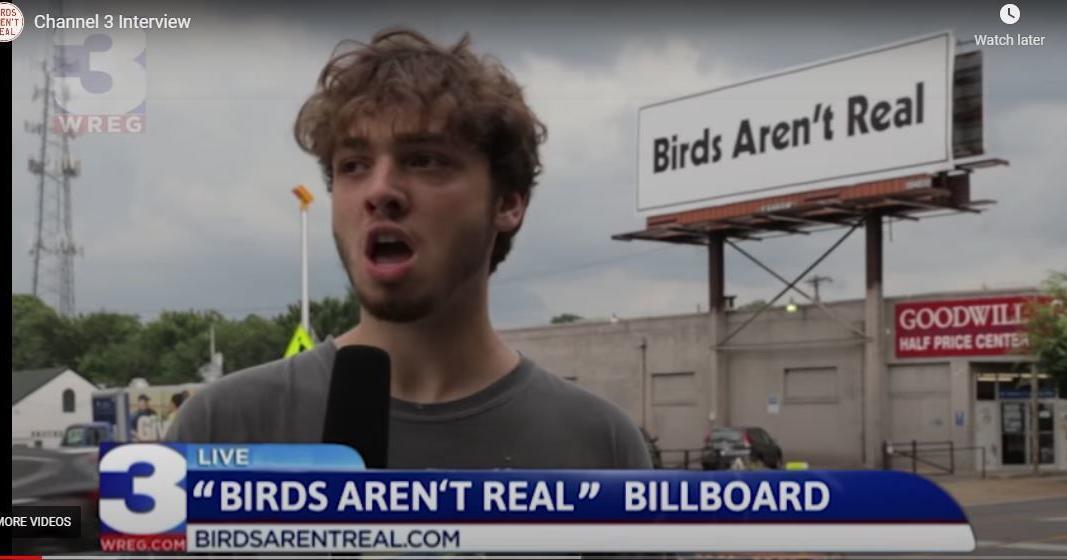 Editorial: Finally, the truth comes out about birds. And wacky conspiracy movements. | Editorial
By the editorial board

It turns out that the birds are not real. Just check out the billboards, t-shirts, social media posts and posts on a truth van touring the country. Birds are actually government surveillance drones that recharge by perching on power lines just above our heads. That explains a lot. The fact that Twitter has a little bird as its symbol should tell people everything they need to know about the powerful forces at work.
Of course, the "pro-bird" crowd will make the typical and predictable arguments that there is nothing to fear, and that they are just, well… birds. But savvy people know better. Wake up, America! Especially you "Cardinals" fans.
A healthy movement is brewing across the country to inject some humor into the "true" mindset of the mad conspiracy that inspired some of the insurgents who invaded the Capitol on January 6. QAnon finally found his equal at 23. Peter McIndoe, main messenger of the Birds Aren't Real movement.
This viral movement highlights how easy it is to create conspiracy theories out of something as dumb as the existence of birds. Much like Stephen Colbert stayed in character for 11 seasons as Mad Conservative in order to poke fun at Mad Conservatives on his nighttime show Comedy Central, McIndoe has insisted since 2017 that his move is genuine.