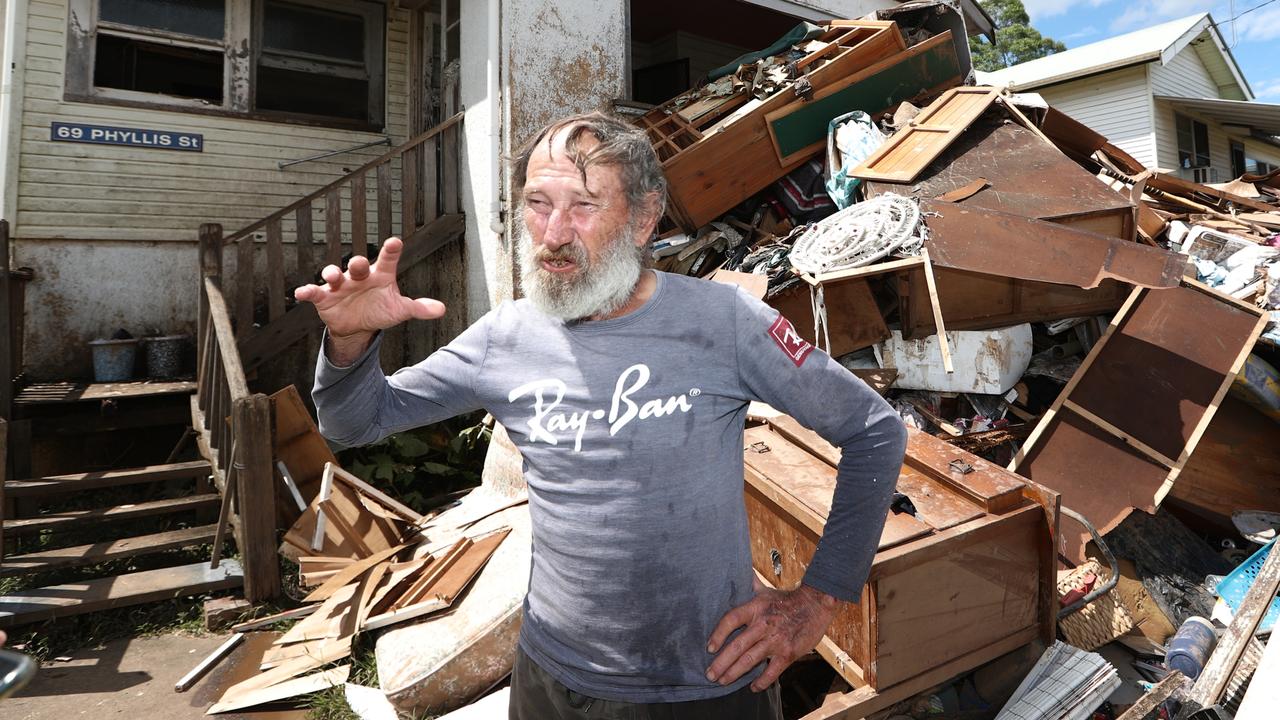 Daily Telegraph Editorial: No solutions for frequent flooding
Just as there were many bureaucratic, administrative and governmental flaws in the handling of the Black Summer bushfires, we are now seeing similar flaws regarding the floods.
The numbers emerging from our flood crisis are staggering. As of Tuesday evening, the flood toll on the east coast stood at 20.
In a 24-hour period, emergency services were called for 100 flood rescues across New South Wales. In total, nearly 60 evacuation orders are in place, affecting 40,000 people.
Fifteen evacuation warnings in New South Wales could force another 20,000 people from their properties, including some 2,000 who could be at risk from spills from the dam at Manly.
"It's really the aquatic equivalent of the 'Black Summer' bushfires," emergency services spokesman Phil Campbell told the media.
"We've also had a similar effect on communities in terms of dislocation with closed roads, damaged infrastructure."
It's a telling comparison, because just as so many bureaucratic, administrative and governmental flaws were identified in the handling of these bushfires, we are now seeing similar flaws regarding the floods.
"The biggest problem we face," explained Beth Trevan, coordinator of the Lismore Citizens Flood Review Group, "is that the mitigation system is completely and utterly broken from scratch."
One flaw is that a state government grant program requires councils to fund one-third of the cost of proposed flood management projects.
But many councils in disaster areas are chronically in deficit.
And the first things to cut from a board's budget are always associated with potential future issues rather than issues that can be resolved more quickly.
As a result, councils are refusing to increase their flood management costs, which means these programs are not continuing.
Yet flooding in Lismore is inevitable. As Trevan points out, Lismore has suffered 138 floods in 152 years, or one flood every 14 months.
Former Minister of State Andrew Constance also believes that the right lessons were not learned from the Black Summer disaster.
Constance is urging the Prime Minister to appoint an external entity that can "cross check everybody and make sure the resources and the targeting are right".
Done correctly, such an approach could work. Poorly executed, however, and it could add another layer of bureaucracy to an already overcrowded and inefficient situation.
LET'S JUST GO ON RAISE THE DAM WALL
Stuart Ayres has been talking for weeks about raising the wall of the Warragamba dam.
The Minister for Western Sydney has repeatedly repeated all the valid arguments for raising the wall substantially that have been made since the idea was first proposed in 1993.
And yet here we are, with tons of water pouring out of the dam and making western Sydney's severe flooding problems worse.
When calling for the dam wall to be raised, Ayres and Prime Minister Dominic Perrottet sound like they are in opposition. They seem to be urging the government of the day to follow their urgent advice.
But here's the thing.
Ayres and Perrottet happen to be senior officials of the current government. And this coalition government dates back to 2011.
Instead of repeatedly asking for the wall to be up, why not just keep going?
As it stands, the proposal to raise the dam wall by 14 meters is still being assessed by the government, which awaits the outcome of an environmental impact statement process.
To speed things up, perhaps the government should consider the current conditions in waterlogged western Sydney as an environmental impact statement.
This particular environment has been repeatedly affected due to insufficient capacity of the Warragamba dam.
Government figures constantly blame the bureaucracy for delaying any progress in raising the wall. But the legislation leading to this bureaucracy was passed by previous governments.
Bureaucracy is often the primary creation of some governments that serve public service bureaucracies more than they serve the people.
It goes without saying, however, that if governments can create red tape, they can also remove them.
This task mainly requires sufficient political will and the necessary resilience to oppose the campaigns carried out by the civil service and activists.
The government should know that it has more people on its side when it argues for a raised dam wall than it has opponents.
Activists and bureaucrats are loud, but not necessarily very numerous.
Stand up. Stand up to them and build that wall before future floods put Western Sydney at risk again.
FINAL MYSTERY OF THE GREAT SHANE WARNE
Even as a nation mourns the untimely death of all-time great cricketer Shane Warne, many questions remain about his death.
Warne reportedly suffered from chest pains before going on vacation to Thailand, which could be a precursor to the apparent heart attack that took down the champion spinner.
But heart attacks tend not to occur regardless of other related health factors.
They are caused, rather than occurring by themselves.
Hopefully a professional and scientifically documented autopsy will provide answers for the Australian public, and also provide explanation and a sense of closure for Warne's broken family.
Away from the physical elements of Warne's death, we now see the full extent of the affection in which he was held in Australia and around the world.
Maybe even Warne himself wasn't fully aware of how much he was loved.
Aussies aren't the most emotionally demonstrative, and around famous people they will most often try to keep their distance.
For every time Shane Warne asked for an autograph or a photo, you can bet plenty of others nearby were desperate to do the same.
The key to Warne's winning nature and attractive personality was that he genuinely treated everyone the same.
As so many of his friends, cricket colleagues and admirers have commented, Warne was a complete superstar who had none of the diva troubles often seen in superstars.
He was Warnie growing up in the suburbs and he was Warnie throughout an international career that captivated fans from the stands to the rock stages.
Rolling Stones singer Mick Jagger said he wanted to be Shane Warne.
It's something Warne himself could never have imagined happening when he played his first Test at the SCG in 1992.
That first Test, in which Warne was belted for 150 runs by India for a one-wicket return, could have ended the career of a lesser player.
But the main quality of Warne, and one that many of us can learn from, is that he never gave up. Not after a difficult start, not after a playing ban, not after scandals. Never.
And his fans around the world will never stop loving him for it.