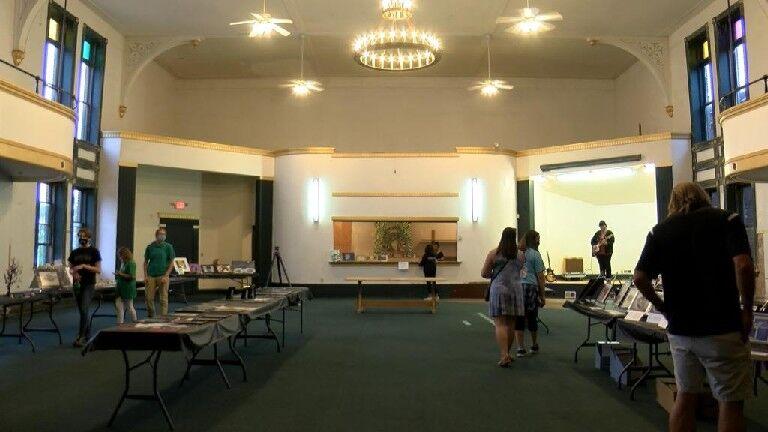 Creatives Come Together to Enjoy Rockford's Fall ArtScene | New
ROCKFORD (WREX) – A biannual event returns to Rockford to connect community through art.
The Rockford Fall Artscene kicked off at Rockford Town Hall on Friday in a new way.
This year the event began with his very first prelude poem given by his very first poet laureate.
An honor held by Christine Swanberg.
Swanberg shared a poem about how a Rockford public art mural inspired and uplifted her.
The prelude to the poem was followed by a walk through the open gallery, which featured jewelry, paintings, sculptures, prints, photographs, and other kinds of artwork that the public could see and possibly to buy.
Swanberg hopes that places of art, in all their forms, become a gathering place for the community.
"One of the things that happens is people isolate themselves. The artists are here, the musicians are here, the poets are here, "Swanberg said.
"It's much more interesting if they can somehow come together, help each other and inspire each other."
The ArtScene is also proving to be a good place for young artists to make a name for themselves.
Rockford Lutheran senior Jasmine Reid hopes the experience will give her notoriety and give others the confidence to create art, regardless of age.
"I didn't think my art could ever come out there and be here, it's so amazing," Reid said.
"Not just for me, but for the other students who worked so hard on the art. We worked countless hours."
Applications for the next Young Poet Laureate are now open and should be sent by Friday, October 15.
Fall ArtScene continues through Saturday, October 2 from 4 p.m. to 9 p.m.