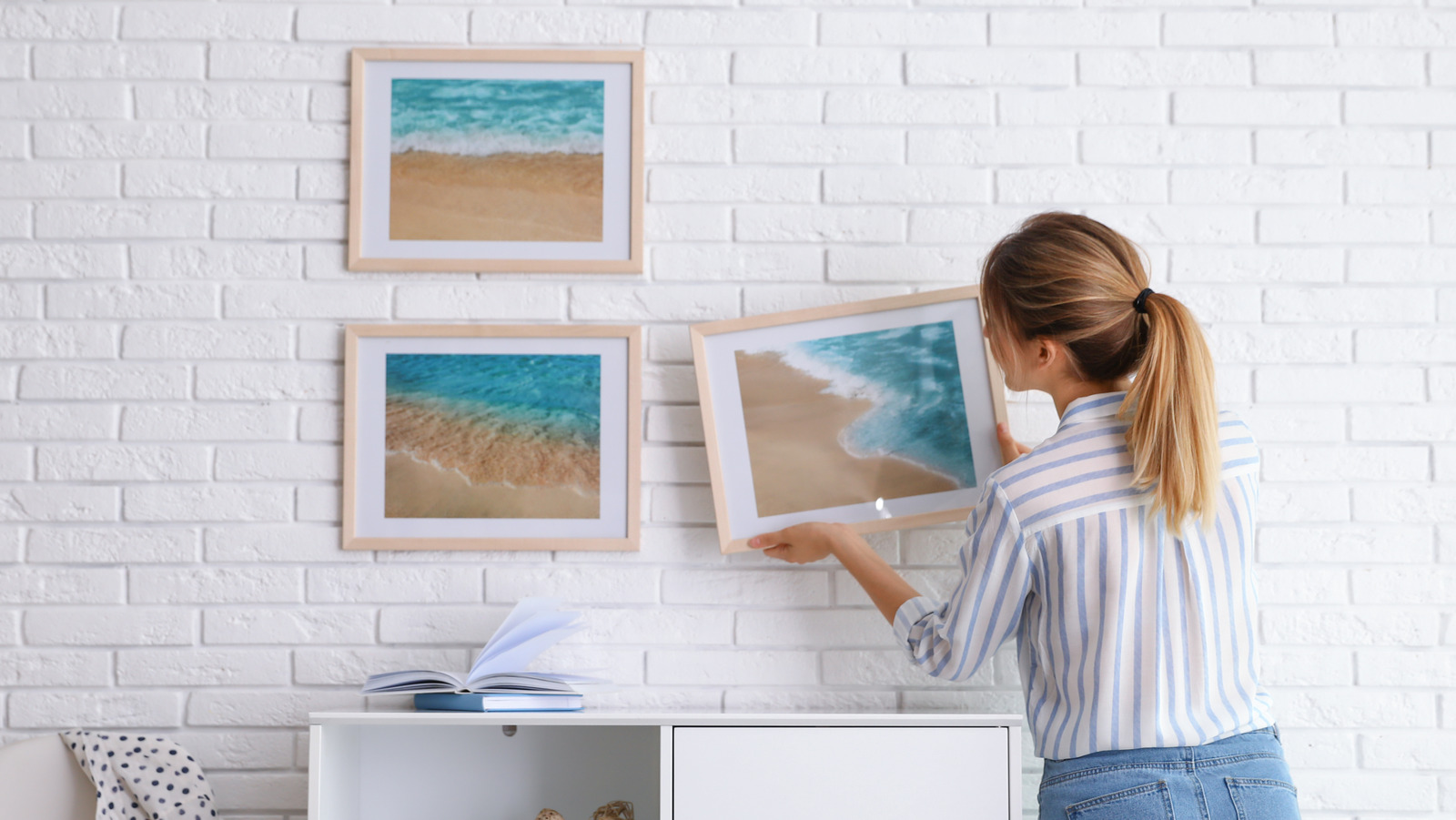 Creative ways to decorate your wall space
Just as framing oversized personalized cards from wedding invitations can be used as wall decor, so can pictures. Turn some of these into decorative wall art, not just framed prints. It can be done with all kinds of photos, from family photos to personal photos.
In designer Fiona Kotur's home in Hong Kong, as featured in Architectural Digest, she has two oil portraits of her sons on the wall. If you're on a budget, there are even apps that instantly turn your photos into art (via The New York Times).
Family photos can easily be used for a gallery wall by arranging a variety of framed photos. And, remember what we said earlier about gallery walls: have fun with them, while making sure there's a cohesive overall look, whether through theme, color palette, colors or choice of frame. These gallery walls can be bold, with photos everywhere, or minimal, with, for example, a set of four photo canvases displayed in a grid, by Architectural Digest.
An even easier way to achieve a similar look is to buy collage frames that already organize multiple sets of photos for you in a creative way. These can be found everywhere from Wayfair to Crate & Barrel, so with a quick Google search you're good to go.