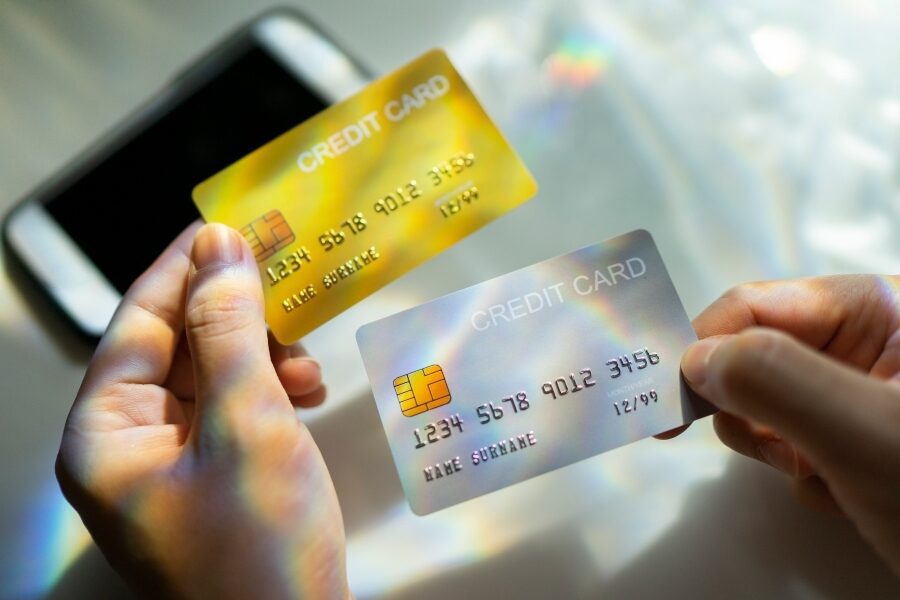 Consumers took out more credit cards and personal loans in the second quarter
As inflation soared in the second quarter of the year, consumers turned to credit cards and personal loans to get by. A new report suggests lenders were happy to help.
TransUnion's Q2 2022 Quarterly Credit Industry Outlook Report shows the number of consumers with credit cards and personal loans hit record highs, in part because lenders extended credit to more consumers in the subprime category.
Some personal finance experts might see this as cause for concern in these uncertain economic times, but Michele Raneri, vice president of US research and consulting at TransUnion, says it's not necessarily a red flag.
"Consumers face several challenges that impact their finances daily, including high inflation and rising interest rates," Raneri said. "These challenges, however, are occurring in a context where employment opportunities are still abundant and unemployment levels remain low."
Getting credit for the first time
Raneri says the fact that lenders are extending credit to more subprime borrowers — some of whom are getting credit for the first time — is actually a positive development. So far, she says, the data shows no signs of trouble.
"While delinquencies generally increase after a period of more unpreferred borrowers getting loans, delinquency rates mostly remain at or below pre-pandemic levels, particularly for cards and personal loans. ", she noted.
In the second quarter of the year, 161.6 million consumers had access to a credit card, compared to 153.3 million a year earlier. Twenty-one million consumers had a personal loan during this period, compared to 18.7 million in the second quarter of 2021.
The report shows that many of the new borrowers were among the youngest consumers. Loans to Gen Z consumers increased 31.6% between the first quarter of 2021 and the first quarter of 2022. Total subprime segment balances increased 51.7% year-over-year , the highest growth rate ever.
How to find the right loan
Consumers accessing credit for the first time should research both credit cards and personal loans before deciding which one meets their needs. Both are unsecured loans, but interest rates can vary greatly. The average interest rate on credit cards is currently around 20%, but it is much higher for consumers in the subprime category and those new to credit.
The interest rate on personal loans tends to be lower. Personal loan rates could be as low as 6%, but will be higher for first-time consumers. However, personal loan rates are generally lower than credit card rates.
ConsumerAffairs' guide to "The Best Credit Cards" breaks down cards for different uses and different credit scores. There are also thousands of verified reviews.
Our "Best Personal Loans" guide provides hundreds of verified personal lender reviews and explains how they work. For example, personal loans are structured more like traditional loans than revolving loans, with fixed repayment terms.