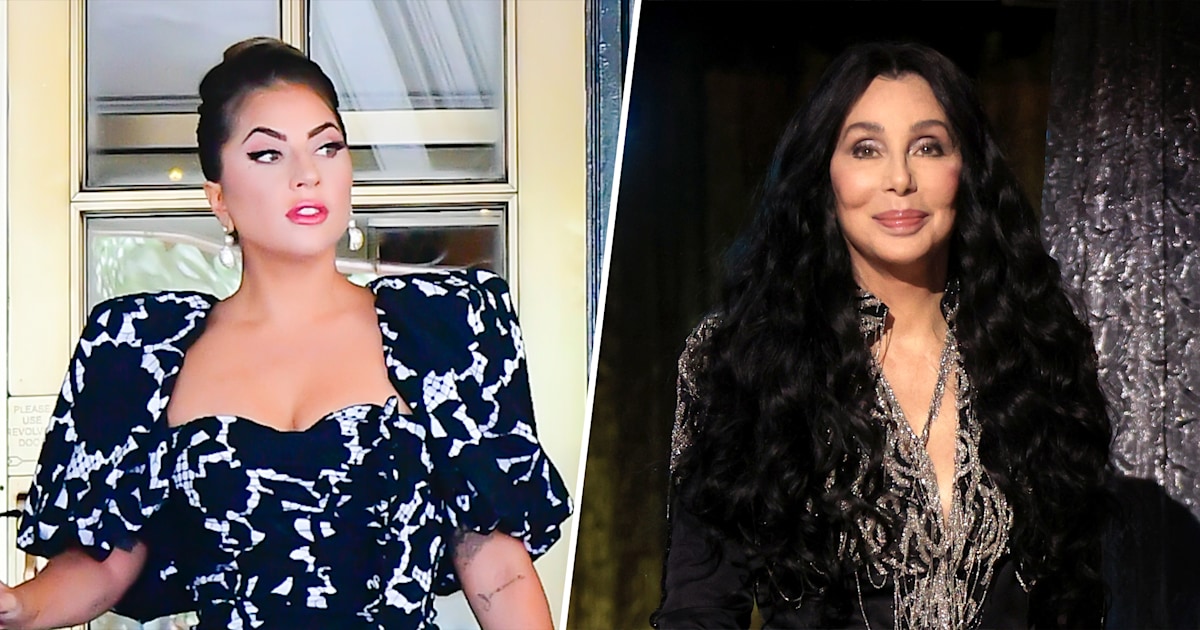 Cher and Lady Gaga twin with perfectly matched blonde hair
Cher and Lady Gaga got together, and they perfectly matched their blonde hair to each other.
The blonde pop divas gathered for the Academy Museum of Motion Pictures opening gala on Saturday night in Los Angeles. The event was packed with top celebrities including Tom Hanks, Jamie Lee Curtis, Angela Bassett, Nicole Kidman, Meg Ryan, Katy Perry, Orlando Bloom, and Jennifer Hudson, among others.
Gaga looked stunning on the red carpet – in fact, the green carpet in this case – wearing Daniel Roseberry's personalized Schiaperelli haute couture. The 35-year-old pop star also gave attendees a special musical performance later in the evening, performing standards from her jazz catalog.
Cher attended the event with fashion designer Bob Mackie. The 75-year-old music icon wore a suit with cheetah-print pants paired with a black and white plaid top under a black blazer with white embellishments. To top it off, there was a hat to match her corset, creating a bold look that only Cher could sport – which she did, of course.
The pair of icons have only been pictured together once before, when Cher presented Gaga with an award at the 2010 MTV Video Music Awards. The "Bad Romance" singer wore her now infamous meat dress, while that Cher wore her iconic outfit from her music video for "If I Could Turn Back Time".
"I thought it was hysterical," Cher said of her reaction when Gaga asked her to hold her purse, which was also made of meat. "At first I didn't realize what it was, then she said, 'Hold my meat bag,' and I thought it was a new designer that I didn't know. Then I looked down and thought, "Woah, this is weird. 'It was very strange, but the design was beautiful and it was truly a work of art. "
According to a statement, the Academy Museum is the largest museum in the United States devoted to "the arts, sciences and artists of cinema". The museum opens to the public on September 30, 2021.