Brian Ching talks about the inspiration behind his photoshoot with Hong Kong athletes
[ad_1]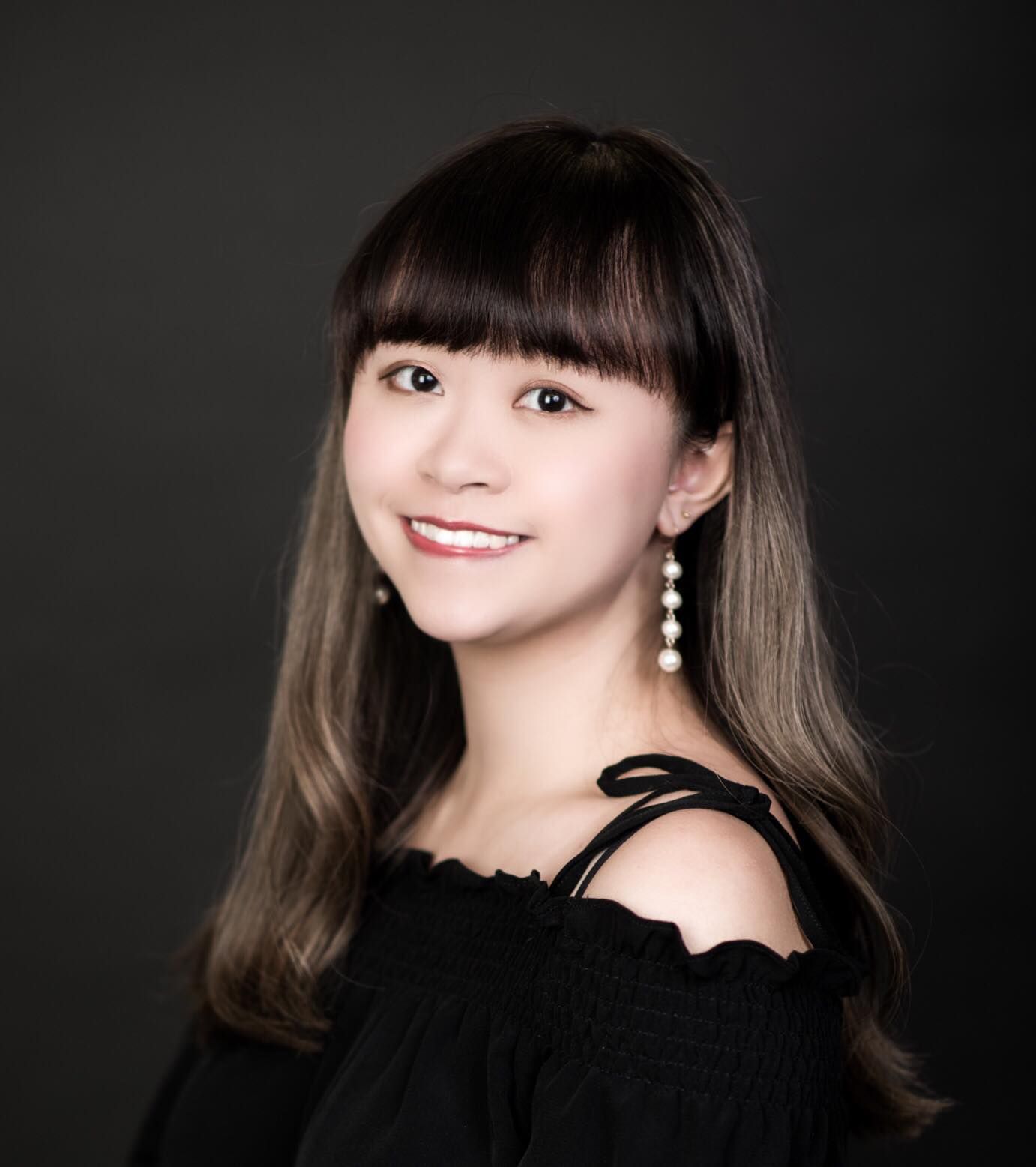 By Hélène Yu
03 Aug 2021
In Brian Ching's latest photoshoot with Olympic athletes from the Hong Kong team, the photographer captured the unique moments they adopted creative workout methods at home to stay in shape ahead of the Games in the midst of the pandemic. Here, Ching discusses the inspiration behind the shoot, his love for Hong Kong, and how he told powerful stories through his work.
A seasoned talent in the world of photography, Hong Kong photographer Brian Ching is known for his creativity, professionalism and attention to detail. He has a strong portfolio spanning a wide range of genres, with over 20 years of experience covering breaking news, major sporting and political events across the globe, including the handover from Hong Kong to Great Britain. in 1997, the Indian Ocean tsunami in 2004, the Football Association Challenge Cup (FA Cup), as well as the Olympic Games.
On Ching's website and Instagram feed, you'll find a collection of jaw-dropping photos featuring everything from architecture to the people, landscapes of Hong Kong and the world's most scenic destinations. Among his many beautiful photographs are perfectly timed sporting moments that capture the most exciting games and the raw emotions and energy of the athletes.
While the photographer has no shortage of exceptional works that have made the pages of renowned publications, the one that caught our attention was his photo shoot with the Olympic athletes of the Hong Kong team. Innovative in both composition and subject matter, the candid photos of Hong Kong athletes training at home during the pandemic were shared widely on social media and received love and positive feedback from the local community. .
As the Tokyo 2020 Olympics are in full swing, we caught up with Ching to learn more about his journey, his inspiration behind the photoshoot, and how he expressed his love for Hong Kong through his art.
See Also: 20 Hong Kong Photographers On Instagram Who Capture The City's Soul
Tell us a bit about yourself. How did your passion for photography come about?
I was originally a stage actor with a background in graphic design before pursuing a career in photography. It didn't take long for me to discover my passion for photography, as I always prefer to use pictures rather than drawings to tell stories and create an emotional connection with the audience. After a year of studying design, I started to seriously study photography, and that's how my love for creating images began. Time flies and I have been working as a full time photographer for 26 years now.
You work in almost all genres such as people, travel, landscape and architecture. What is your favorite genre and why?
I specialize in a wide range of genres not only because I am a photojournalist responsible for documenting major events around the world, but also because I am passionate about photography. I'm happy to shoot everything and I really can't decide on my favorite genre. Any place, person or thing can be a good subject and there are so many places to find inspiration, as long as you are passionate about photography.
I am obsessed with photography, rarely take free time, and have always spent my free time taking photos in different places. Between 1999 and 2010, I worked tirelessly as a volunteer photographer for the Hong Kong Sports Federation and Olympic Committee and took photos for the organization in all sports categories. Before the pandemic, I also traveled the world taking in landscapes and architectures, including off the beaten track destinations such as Patagonia, Bali and Ethiopia.
How would you describe your photographic style? What kind of feeling or message do you want to convey in your work?
There is a story to tell behind every image, you just need to be ready to watch and interpret. I am always keen to tell inspiring stories and explore meaningful messages through my own work. I want to create photographs that are both personal and that can be linked to a large audience.
One of my favorite missions I've ever worked on is the Hidden Hong Kong Paralympic Heroes Photo Shoot. As I started out as a stage actor and was surrounded for a long time by all the design elements of stage production, including staging and props, I tend to stylize my shoots with an effect of projector to bring out my subject. It is one of the most common aesthetics that can be found in a theatrical performance.
When it comes to sports photography, I often do assignments for fun rather than money or praise due to my pure passion for creation and sports. One thing you see in my photos is that I was never afraid to experiment with different angles and lighting.
We loved your photo shoot with athletes from Hong Kong on their creative training methods used at home during the pandemic. What stories are you telling through this shoot? Can you share your experience of photographing athletes?
The idea of ​​hosting a photoshoot with Olympic athletes came to my mind as I watched live videos of Lee Ka-man, Hong Kong's most successful rower, training in a hotel. in quarantine after participating in training and matches abroad to qualify for the Games. I thought it would be a really cool idea if I could visit athletes' homes and photograph them using innovative training methods to keep their athletic goals on track for the postponed Games.
It was a bit difficult to arrange the setups and find the perfect angle to capture the athletes – as you know Hong Kong is known for its small living spaces. For example, when I filmed gymnast Stone Shek Wai-hung doing weight training with rice bags, I even had to mount the camera on the ceiling to frame the shot.
Very few people are ready to make their homes presentable to strangers, so I'm really grateful to the athletes who gave me their time and trust for this project. Throughout the process, I sought the input of the athletes and learned every detail of their training method to make the most of tight spaces. I wanted my photos to look less documentary and more personal, authentic, making the project more of a love letter to Hong Kong.
See also: Tokyo 2020 Olympic Games: Hong Kong athletes you need to know
Your love for your hometown, Hong Kong, shines through in your sports photographs, as shown in your portfolio. Can you tell us about your choice of topics and what appeals to you about the Hong Kong sports scene?
I love Hong Kong. I love my city so much. Our city is small, but it kind of helps photographers understand each sport better, follow the action better to create great photos. One of the most common misconceptions about sports photographers is that they are good at covering all types of sports. But that's not the case, a lot of foreigners may only be good at capturing a few sports that their countries specialize in.
I really enjoy taking sports photos because it gives me the opportunity to collaborate and build relationships with inspiring people. The process is totally different from how I interact with other topics such as politicians and socialites as few of them would be willing to open up due to their background. For me, the desire of Hong Kong athletes to be honest and vulnerable is an inspiration to everyone. I look forward to continuing to work on other projects with local athletes in the future … they deserve more attention and support from us.
Among all the sporting events that you have presented, is there one that has marked you?
The 2003 Real Madrid Football Club game in Hong Kong was remarkable as it is rare to see so many outstanding football players on this same pitch. It was arguably the club's most star-studded team in history, with big names like David Beckham, Raúl, Robert Carlos and Zinedine Zidane. I am happy to have had the opportunity to attend and photograph the event.
Formula 1 is one of my recent favorite subjects for sports photography. From its futuristic cars to unique racing venues, there is a lot to learn from the best photographers of this photogenic sport. Everything needs to be carefully framed when shooting sports, and these racing events are no exception. Beautiful photos are sometimes a matter of luck – I can be intentional in creating work, but also very organized and spend a lot of time looking at references and plotting before shoots.
What advice would you give to aspiring photographers in Hong Kong?
Never try to copy what's already there, you have to work hard and be creative. Use your camera as a medium and don't be afraid to break standards or be judged by others. This is the only way to create high quality work, and if you imitate someone else's style, your audience will never be able to see and know who you are.
What's your next project?
I'm currently working on a new exhibit for Food Angel at Hysan Place in Causeway Bay. I will also be starting a photo shoot for the Equal Opportunities Commission to shed light on the issues of gender and racial discrimination in Hong Kong. A new photoshoot with Hong Kong is also on my radar, but I'm still trying to find a story angle and decide on the timeline for the project, hopefully it will be completed before the Asian Games in 2022.
See also: Hong Kong through the lens of city street photographers

[ad_2]