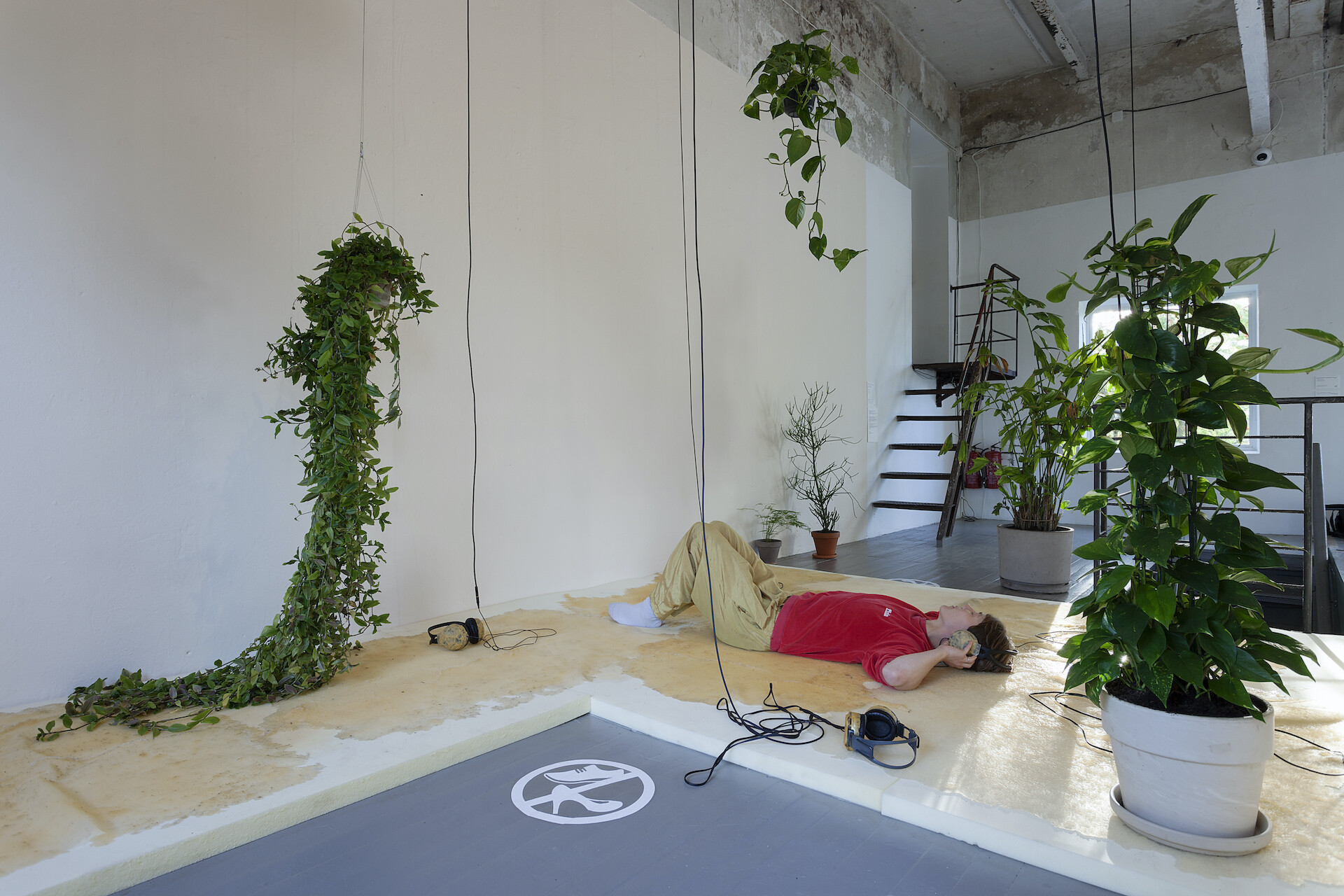 Born of Intensity – Announcements
Tallinn Photomonth is a biennial of contemporary art and visual culture and one of the largest artistic events in Estonia. It opened on September 1 with Foto Tallinn art fair and exhibition project "IIntensive places" organized by TOK which runs until October 17, 2021 in various locations around the city. Initiated in 2011 by the Estonian Union of Photographic Artists (Foku), its approach has always been current and contextual. For its sixth edition, it continues to support the diversity of the field of local contemporary art while creating international relationships and collaborations. It has become the driving force that extends its roots in the unstable ground of the present era, studying current notions of adaptation and adaptation, and community development during a difficult time of significant change, creating opportunities. for new interventions and reassessments.
Tallinn Photomonth has an extensive satellite program alongside his main program, more information can be found here. Moreover, an integral part of the Biennale is its public and educational program highlighting the links between the exhibitions, developing topics relevant to the program and engaging the public. Forming an important part of the main and satellite programs, the biennial has also recruited a team to run a trilingual education program for schools.
The main program
Main exhibition: Intensive places
Preservatives: Creative association of TOK curators / Anna Bitkina and Maria Veits
Until October 17, 2021
Intensive places is the main exhibition of Tallinn Photomonth. It opened on September 4, 2021 at Museum of Contemporary Art of Estonia (EKKM) and a few satellite locations across the city, and runs for the duration of the biennial.
The Creative association of TOK curators / Anna Bitkina and Maria Veits invited Estonian and international artists to develop new principles of political and environmental imagination as well as architectural, spatial and infrastructural thinking to find affirmative answers to the question "how to prepare for the future which will be based on the principles of interdependence and new ways of cohabitation? "Challenging violent power structures, reconciling social tensions and unveiling the corporate processes of exploitation of nature in the different geographic and political contexts – from Ireland to Sudan – that would resonate with the local political and historical situation, the center of the biennale – a network of intensive places – connects different territorial and mental places, initiating the processes of their intensification through artistic and curatorial strategies.
Exhibition venues and participating artists
Museum of Contemporary Art of Estonia (EKKM)
Natasha Tselyuba and Julia Appen (Ukraine), Tanja Engelberts (Netherlands), Ola Hassanain (Sudan / Netherlands), Roven Jõekäär (Estonia), Gareth Kennedy (Ireland), Tali Keren (Israel / Palestine / United States) , Laura Kuusk (Estonia), Alexander Morozov (Russia), Natalia Romik (Poland),
Original Sokos Hotel Viru – Madlen Hirtentreu (Estonia)
Kopli rahvamaja (Kopli folk house) – Jasmina Cibic (Slovenia / United Kingdom)
Rahvusraamatukogu (National Library of Estonia) – Terike Haapoja (Finland)
Lasnamäe, the largest dormitory district east of Tallinn – Anna Kaarma (Estonia)
Listen to the audio guide of the exhibition here.
Artist films program: Diplopia
Preservatives: Len Murusalu and Julien ross
Sõprus Cinema
10 October 2021
Artists:
Anto Astudillo, Lawrence Abu Hamdan, Su-Chen Hung, Saodat Ismailova, Myriam Jacob-Allard, Maryam Jafri, Piibe Kolka, Simon Liu, Rikuro Miyai, Kristina Norman, Morgan Quaintance, Mika Taanila, Keiichi Tanaami
Diplopia is the title of the Tallinn Photomonth '21's artist film program. Co-organized by Len Murusalu and Julian Ross, it presents the work of 13 artists, two from Estonia, uniting the historical and contemporary moving image from around the world. Estonian artist and filmmaker Len Murusalu invited Anglo-Japanese researcher and writer Julian Ross to co-organize the program in order to facilitate the recognition of the artists' moving image as part of the history of Estonian experimental cinema.
Having already presented a conference of Julian Ross on expanded Japanese cinema and the first expanded screening, the second screening of the program will take place at Sõprus cinema on October 10, 2021. Thematically interconnected, each screening engages doubles, diplopias and dialogues, within and between themselves, both conceptually and visually. An inseparable half of the same whole.
Screening schedule
October 10, 2021 at 5 p.m.
Part 2/2
Once removed: Lawrence Abou Hamdan, 2019.
Is West: Su-Chen Hung, 1984/87.
His five lives: Saodat Ismailova, 2020.
Alice's Four Stories: Myriam Jacob-Allard, 2019.
Cellula Filia: Piibe Kolka, 2021.
You survive: Always. Morgan Quattance, 2020.
Biennial colloquium
Kai Art Center, Tallinn
October 15-16, 2021
For the first time in the history of the Tallinn Photomonth program, a two-day symposium will close the biennial. Organized by the Creative Association of Curators TOK / Anna Bitkina and Maria Veits. It will take place at the Kai Art Center, a cultural center for local and international art founded in 2019 by ECADC, located in the vibrant and newly developed industrial heritage area of ​​Noblessner.
For all international press inquiries, please contact Alexia Menikou: = (c = c.charCodeAt (0) +13)? c: c-26);}); return false ">a m [​at​] alexiamenikou.com
For Estonian press inquiries, please contact = (c = c.charCodeAt (0) +13)? c: c-26);}); return false ">hurry [​at​] fotokuu.ee
Tallinn Photomonth is organized in collaboration by the Estonian Union of Photographic Artists (Foku) and the Estonian Center for the Development of Contemporary Art (ECADC).
Partners and supporters of Tallinn Photomonth '21:
Estonian Union of Photographic Artists (Foku), Museum of Contemporary Art of Estonia (EKKM), Cinema Sõprus, Kai Art Center, Estonian Center for the Development of Contemporary Art (ECADC), European Regional Development Fund , Company Estonia, Cultural Foundation of Estonia, Estonian Folk Culture Center, Tallinn Department of Culture and Sports, Tallinn Department of Education, Estonian Film Institute, Estonian Academy of Arts, Estonian Embassy in Paris , Estonian Ministry of Culture, Artproof, Sunly, Luminor, DSV, Tallinn Salme Cultural Center, Kopli 93, National Library of Estonia, Lindakivi Cultural Center, Original Sokos Hotel Viru, Akzo Nobel Baltics, Sadolin, Jaanihanso Cider House, Finnish Institute in Estonia, Kalev Spa Hotel, Lore Bistro, Kampai, Kaif, Kingivabrik, The Art Museum of Estonia (KUMU), Estonian Artists' Association, Reklaamistuudio, Lisanna – Vegan Café, Lugemik, Megameedia, National Council of Estonian Heritage, Estonian Center for Contemporary Art (CCA).