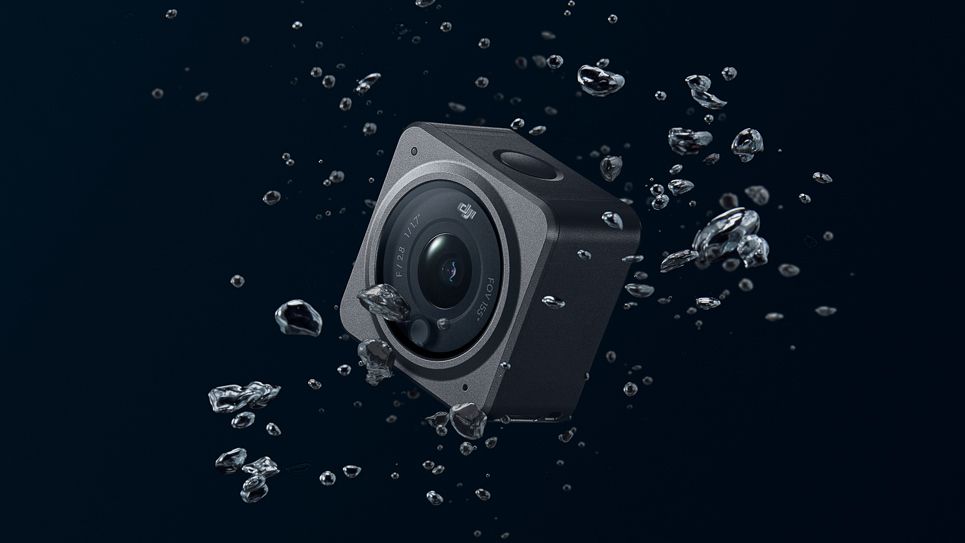 Best DJI Action 2 deals in July 2022: Stock updates and prices
Since its announcement, the DJI Action 2 (opens in a new tab) has been a sought-after action camera thanks to its fully modular design, and it's also one of the best GoPro alternatives (opens in a new tab).
While many of best action cameras (opens in a new tab) have accessories and add-ons, the DJI Action 2 is designed from the ground up to offer two different configurations depending on your needs or environment.
DJI Action 2 Power Suit:
For those looking to record for long periods of time, your choice has to be the DJI Action 2 Power Combo. The Power combo consists of the power module, a magnetic cord for hands-free operation and a 3-prong magnetic holder.
The snap-on magnetic power module extends runtime up to 180 minutes and provides a microSD card slot for additional media storage on the internal 32GB. The DJI Action 2 records sound via a built-in mic and can capture audio wirelessly when used with the separately available DJI Mic, which uses a 3.5mm to USB Type-C input adapter.
DJI Action 2 Dual Screen Combo:
This combo combines the 4K Action 2 camera with a front-facing 1.76″ OLED touchscreen module, a magnetic lanyard for hands-free operation, a 3-prong magnetic mount, and a ball head adapter.
This snap-on magnetic module also extends your battery life up to 160 minutes and adds 3 mics to create a 4-mic array with audio zoom for better sound capture, making it the perfect solution for those who like to vlog discreetly or want to an all-in-one action camera and vlogging setup in one.
DJI Action 2 Power Combo
DJI Action 2 Dual Screen Combo
Read more:
The best waterproof cameras (opens in a new tab)
The best 360 cameras (opens in a new tab)
The best helmet camera (opens in a new tab)