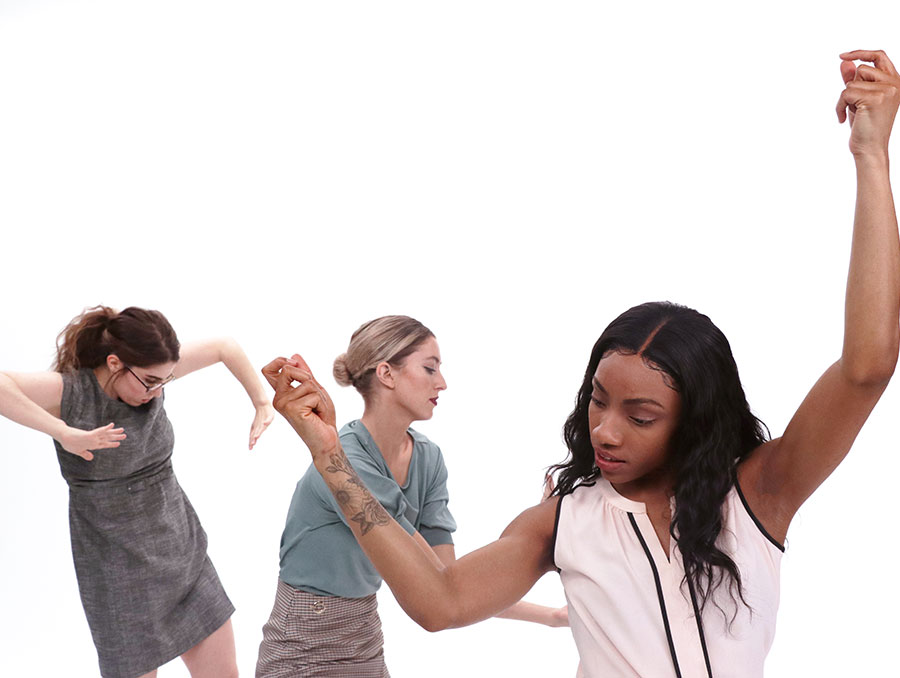 Associate Dance Teacher Launches Film at San Francisco Film Festival
[ad_1]
Sabbaticals – a dedicated time set aside for university professors to focus on research and creative activity. Some put it to good use and others, like Rosie Trump, associate professor of dance at the School of the Arts, spend all their time creating a short dance film to present at dance festivals around the world. Trump's new short film "People in Cities" to premiere in 2021 San Francisco Dance Film Festival From October 15 to 24, as part of the "Screendance Shorts Programs". The Film Festival is a hybrid event featuring selected dance films screened in selected theaters as well as performances shown online.
The four-minute film features four dancers, all of whom are alumni of the University of Nevada, Reno and were dance majors and alumni of Trump.
"People in Cities" is actually the second work in a series. In 2016, Trump created "Women in Cities," which debuted with his talent for stop-motion photography. This film was inspired by Robert Longo's "Men in the Cities", where the designs are based on photography and applied movement. Trump aspired to bring out movement in stills, which then became the basis for these short film projects. She used still photography, while dancers helped bring the photos to life through movement.
Trump felt that because "Women in Cities" was so internationally successful, there was more to explore in this project.
"I wanted to see what other techniques I could use," said Trump, who directed, choreographed and edited the work. "This is where this collage technique came into play in 'People in Cities'.
Trump drew images from photography books, including a 1960s architectural textbook and a collection of aerial photographs of San Francisco in the 1970s.
"The images involved a nostalgia that works for the project and the dancers are costumed in a way that supports the images," Trump said.
Not only did she put her sabbatical to good use, but also her time spent in isolation during the height of the COVID-19 pandemic. Trump began the process of creating "People in Cities" by launching a group of local dancers. They held rehearsals to practice the movement they wanted to use in the movie. Then Trump spent around 140 hours producing the film using 3,000 photographs. She used the services and technology offered in the @One Digital Media & Technology Center at the Mathewson-IGT Knowledge Center for green screen shooting and studio editing and production.
The film was completed in 2020 and had its first screening in March 2021. The San Francisco Film Festival will be the film's seventh premiere and the most prestigious screening.
"It's basically a top five festival in the United States, so it was a dream to have works selected for this festival," Trump said.
Trump's film festival debut is not yet over, however. She is currently working on an evening live work project that has been delayed due to the pandemic. She also hopes to explore other techniques in the future using stop-motion photography.
[ad_2]