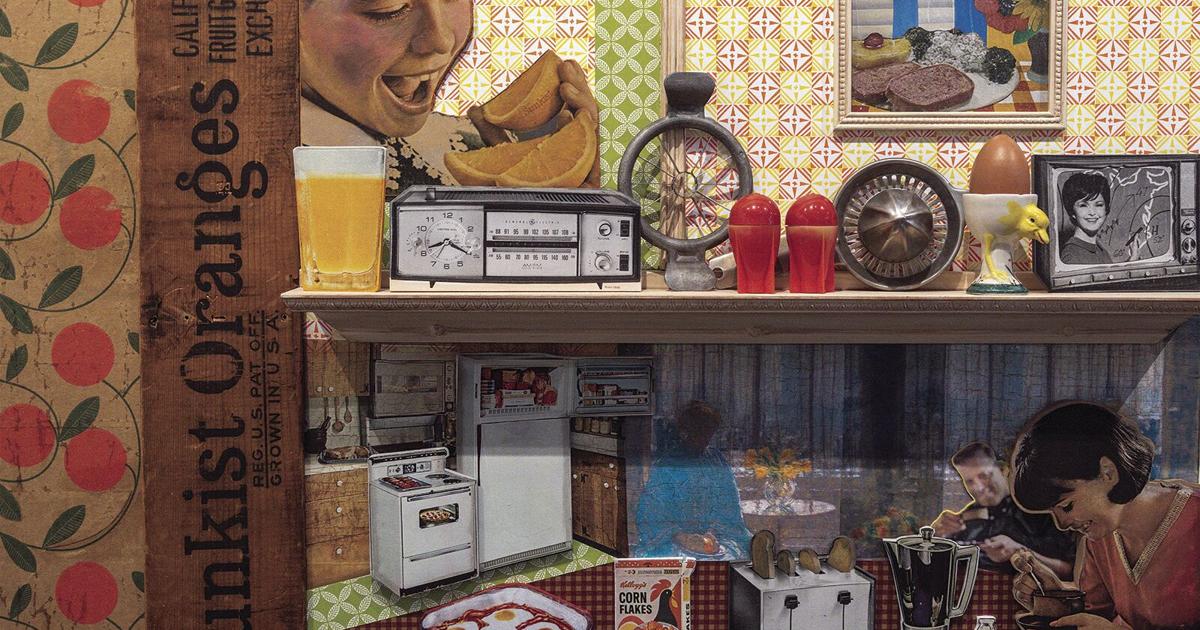 Artists Find Room to Create as Wickford Art Association Brings Back 'A is For' Exhibit | Arts & Living
NORTH KINGSTOWN, RI — For its upcoming exhibition, the Wickford Art Association has given artists carte blanche to submit pieces of any subject, made from any medium.
The problem? Each piece had to end the phrase "A is for…"
That's the title of the show, which opens Friday and will run until April 3. "A is for…" is an extension of an annual exhibition the association previously organized called "Abstract Avant Garde," and WAA gallery director Maria Masse said it was designed to pay homage to a variety of artistic movements and genres.
Movements like abstract impressionism, styles like the avant-garde, and subjects like architecture all fall under the rubric of "A is for…," resulting in a spectacle that can be defined more by its variety than by a specific theme.
"There's quite a bit of variety in the exhibit, so I think if one piece doesn't appeal to someone, there's another one that will," Masse said. "Just a few different takes on the theme, which I think is fun."
For Bonnie and Marc Jaffe, A stands for "abstract" – and for Marc it also stands for architecture. The husband and wife duo each submitted a photo to the show, and both were accepted.
Marc's photo was taken on Allens Avenue in Providence, in an industrial area with oil tanks and warehouse-type buildings. He titled the photo "Sky Vault."
"It was kind of an open building where you could see the sky through it, and I thought the lines and the angles and the light and the dark came together to make a nice kind of semi-abstract ( photo)", Marc mentioned.
Although Marc usually shoots abstract and architectural shots, Bonnie's specialty is street photography. But she said she's been doing less lately, since the COVID-19 pandemic has limited her access to other people.
So Bonnie's submission to "A is For…" is an abstract photo she took in a museum and titled "Into the Deep." She said the image was of an "Atlantic sea skeleton", but wanted to leave the rest up to interpretation.
"I thought the image was really compelling, in that I knew what it was, but it turned into something else for the viewer to interpret visually," Bonnie said.
Photos of Bonnie and Marc were among 62 pieces to be accepted out of 103 submissions. Lawyer Peter Marcus judged the work anonymously, Masse said, and he chose avant-garde pieces, assemblages made up of found objects and images, and more.
Artist Lisa Hayden has interpreted "A is for…" to also mean "A is for abstract", although her work is a painting, not a photograph. The painting is titled "Connected by Corners" and its subject matter is rare for her.
Hayden typically paints pieces that relate to the natural world and our connection to it – many of which are inspired by time spent at her grandparents' house in Newport as a child – but 'Connected by Corners' explores collective experience of humanity during COVID-19, she mentioned.
And for her, seeing a painting is an experience.
"A painting can feel like a journey that lasts through time – whether it's a day, a month, or an entire pandemic," Haden said. "And I try to capture that. Even when it's totally abstract, I always try to capture that feeling.
She said "Connected by Corners" is one of her favorite paintings among the paintings she has done, and she described it as having texture, edginess, and vibrant pops of color.
"It feels like an experience of being in a place, and I really felt that when I painted it," Hayden said. "Especially during the pandemic where everyone was kind of locked down in their own house, but everyone was still so connected."
And after several months of social distancing, Hayden said she was excited to see art shows in person again — shows like the Wickford Art Association's 'A is For…'.
"I can't wait to see it all hung, and going to art gallery functions in person again is just, it's just wonderful to see art in person," Hayden said. "There is nothing like it. It's not the same on a screen.
The gallery will celebrate the opening of the exhibition with a reception on Friday, starting at 5 p.m. Prizes will be awarded at 6:30 p.m., with the event ending about half an hour later, Masse said.