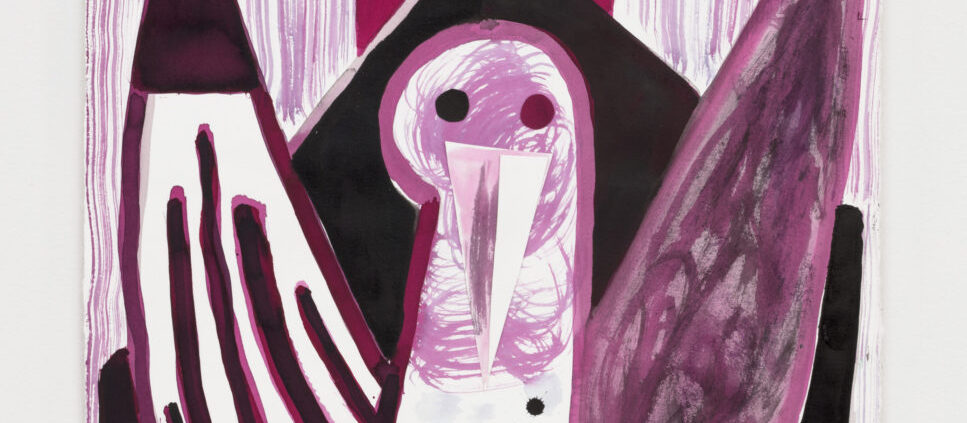 Art Around Town – Flagpole
ACE/FRANCISCO & OX FINE ART GALLERY (675 Pulaski St.) Franni Thrasher, aka "Heaven4theYoung," presents a solo exhibition of oil and watercolor paintings, sculpture and film. To see by appointment until December 9th.
[email protected] INDIGO ATHENS (500 College Ave.) New York photographers Lucy Reback and Megan Reilly share a collection of intimate vignettes from their relationship in addition to snapshots before they met.
THE ATHENEE (287 W. Broad St.) Brooklyn-based artist and educator Kameelah Janan Rasheed presents "SMOOOOOOOOOOOOOOTH OPERATOR," an exhibit examining the poetics and power of machine learning. Until December 1.
ATHENS INSTITUTE OF CONTEMPORARY ART: ATHICA (675 Pulaski St.) Juried by Liz Andrews of the Spelman College Museum of Fine Art, "MOOD: 2022 Juried Exhibition" features works by 37 contemporary artists who explore or reference mood in all of its many forms. Until November 20.
[email protected] GALLERY (234 W. Hancock Ave.) Christy Bush's photography exhibit, "Familiar," looks back on 30 years of rock and roll, fashion and coming of age in the South. Until December 25.
CIRCLE GALLERY AT UGA COLLEGE OF ENVIRONMENT AND DESIGN (Jackson Street Building) Cameron Berglund's exhibition "Design (Sketch) Process" focuses on the role of manual and digital sketching throughout the design process. Until December 6.
CLASSIC CENTER (300 N. Thomas St.) "Spotlight: Paintings by Amy Watts" features bold, colorful canvases full of cowgirls, farmers, miners, and Native people. • 'Light Bright' features artwork by Caitlin Gal, Allison McPheeters and Alivia Patton, all of whom use simple circles to create inspiring artwork.
DODD GALLERIES (270 River Rd.) "Twin Realms" combines the work of Dodd MFA candidates Katie Ford and Lindsey Kennedy. Until November 17. • Curated by Ciel Rodriguez, "Soft Architecture" is a group exhibition of works by Ashley Freeby, Jacob Goble and Hope Wang as part of an investigation into the relationship between architectural spaces and grief. Until November 17. • 'Pretty in Pink' features works by Catie Cook and Sarah Landmesser, and explores the contradictions inherent in femininity and feminism. Until November 17. • On display in the CUBE gallery, "Design for a Museum: Tangible & Functional Objects III" is a student exhibition in graphic design. Mondays and Wednesdays until November 30.
E-VORTEX CREATIONS (560 Caldwell Circle) Jen Graff, Yoon Hwang and other local ceramicists sell sculptural and functional pottery. Every Wednesday and Sunday from 7 a.m. to 7 p.m.
THE DONDEROS KITCHEN (590 N. Milledge Ave.) Susan Pelham's collages are inspired by magic realism, surrealism, nursery rhymes and folk tales. Until December.
FLICKER THEATER AND BAR (263 W. Washington St.) Artwork by Mark Dalling. Until November.
GEORGIA ART MUSEUM (90 Carlton St.) "Infinity on the Horizon" highlights modern and contemporary works that expand common understanding of landscapes. Until December 31. • "Reckonings and Reconstructions: Southern Photography from The Do Good Fund". Until January 8. • "Allison Janae Hamilton: between life and landscape". Until February 5. • "Kristin Leachman: Longleaf Lines" focuses on close-up views of the patterns and biology of longleaf pine and its ecosystem. Until February 5. • Exhibited in the Jane and Harry Willson Sculpture Garden, "Jane Manus: Undaunted" includes five large abstract works. Until February 12. • "In dialogue: Henry Ossawa Tanner, mentor and muse". Until June 18. • "Decade of Tradition: Highlights from the Larry D. and Brenda A. Thompson Collection". Until July 3.
[email protected] (500 College Ave.) Zane Cochran presents "Aurora," a sculptural interpretation of the Northern Lights using 3D geometric figures and lights.
HERITAGE COFFEE (815 N. Chase St.) Local artist Jack Burk shares a collection of nature-inspired works in pastel, collage, pen and colored pencil. Reception on November 22, from 5:30 p.m. to 6:30 p.m. Currently visible until December 13.
HENDERSHOTS (237 Prince Ave.) The Nirvinyl Album Art Museum presents "Nirvinyl 1 Revisited & Halloween Selections". Until mid-November.
LYNDON HOUSE ARTS CENTER (211 Hoyt St.) Cedric Smith presents a series of portraits for "Window Works," a site-specific series that uses the building's main entrance windows for outdoor viewing of artwork. Reconfiguring the card games of kings and queens, his portraits question the absence of black figures in the graphic history of the country. Until December 21. • "The Ties That Bind: The Paradox of Cultural Survival in the Face of Climate Events" features sculptures by Anina Major and photographs by Tamika Galanis. Until November 30. • The biennial Clarke County School District "RE-" Student Art Exhibition features work by K-12 students in all media. Until January 14. • "Resilient Civic and Musical Life: Stories of Slaves and Ware-Lyndon House Descendants" includes a film; reading room for books relevant to the African American experience in art, music and heritage; and a visual timeline telling a fuller and more truthful story of the property and its people. To be seen from Thursday to Saturday. • Bess Carter, recipient of the 2022 Art Center Choice Award from the 47th Juried Exhibition, presents a solo exhibition of landscapes, bedroom interiors and still lifes. Artist conference on February 16. Currently visible until March 4. • "A Pattern of Moments" features works by Kate Burke, Rebecca Kreisler and Sylvia Schaefer. November 17 workshop at 6 p.m. Currently visible until March 4. • In preparation for "The Same, Yet Separate Artworks," blacksmith and interdisciplinary artist J Taran Diamond visited the historic Ware-Lyndon House Museum and created new objects in response. . Third Thursday Gallery Talk January 19, 6 p.m. Currently on view through March 4.
MADISON-MORGAN CULTURAL CENTER (434 S. Main St., Madison) Joni Mabe, creator of Everything Elvis in Cornelia, GA, presents "Calvacade of Stars," a group of sparkling mosaics featuring Elvis Presley, Otis Redding, Ty Cobb, Steve McQueen, PT Barnum and other entertainment luminaries. Until January 28.
MASON-SCHARFENSTEIN ART MUSEUM (567 Georgia St., Demorest) "I'm Not a Habersham Firecracker" features multimedia paintings and assemblage sculptures by Joni Mabe, owner of the Everything Elvis Museum in Cornelia, GA. Until November 29.
ODUM SCHOOL OF ECOLOGY GALLERY (140 E. Green St.) Natural science illustrator C Olivia Carlisle shares illustrations of insects, botany, and ecosystems using graphite, carbon pencil, watercolor, acrylic, ink, colored pencils and Adobe Photoshop. Until May.
GEORGIA STATE BOTANICAL GARDEN (2450 S. Milledge Ave) Vicky Tavernier and Jenifer Borg's collaborative exhibition, "Words About Birds, Insights About Insects," is comprised of playful collages of found and altered objects accompanied by poems. Until November 20.
TIF SIGFRIDS (393 N. Finley St.) Brooklyn-based artist Austin Eddy presents "Passers-by," a collection of new paintings and works on paper. Book launch and closing reception November 19, 4-6 p.m. Currently on view until November 22.
SMALL ATH GALLERY (174 Cleveland Ave.) Dedicated to the late Art Rosenbaum, Peter Loose's solo exhibition "Places of Peace" revolves around paintings of birds he created the night he learned of Rosenbaum's death, as well than other new paints. Open third Thursday, November 17, 6-9 p.m. Open by appointment weekdays after 5 p.m. through November by emailing [email protected]
UGA SPECIAL COLLECTIONS LIBRARIES (300 S. Hull St.) "Georgia on my Mind: Finding Belonging in Music History" explores the genres, spaces and performers that have helped define music in the state over time. Until December 9. • "Unequal by Design: Housing in Georgia and America" ​​draws on historical government records, photographs, historical journals, and other materials to trace the evolution of housing policy, tackling issues such as zoning, gentrification and suburbanization. Until May 26. • "A Chance to Play: Title IX and Women's Athletics at UGA" celebrates 50 years of women's sports at UGA.
NORTH GEORGIA UNIVERSITY OCONEE CAMPUS (1201 Bishop Farms Pkwy., Watkinsville) Lisa Freeman's exhibition of mixed media assemblages and works on paper, "Dark Cotton Revisited", shines a light on the lives affected by a racially prejudiced world. Until December 9.
LONG LIVE ARGENTINA (247 Prince Ave.) A retrospective exhibition of paintings by the late Chatham Murray to celebrate what would have been his 80th birthday. Until November.
WINTERVILLE LIBRARY (115 Marigold Lane, Winterville) Oil paintings by Dortha Jacobson. Until November.
Do you like what you just read? Support the flag pole by donate today. Every dollar you donate helps fund our continued mission to provide Athens with quality, independent journalism.