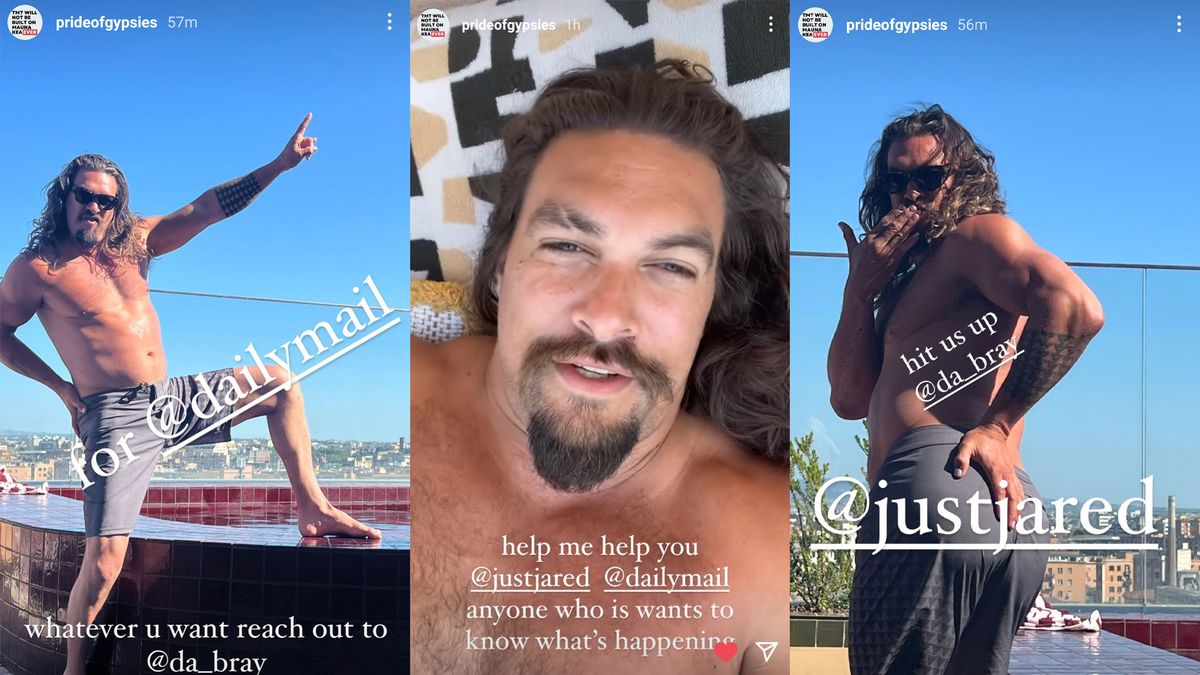 Aquaman Jason Momoa tells the paparazzi to F*%@o*. Offer press photos for free!
Jason Momoa, an actor best known for his laid-back vibes, eco-friendly businesses and starring role in Aquaman, as well as his recent appearance in dune and other Hollywood blockbusters, avid Leica user and RED film camera user, took to Instagram Stories to share his frustration with the Paparazzi.
Momoa says he's done with the Paparazzi after following a recent encounter with them while filming new content in Italy. As of now, we don't know what this new movie is, but looking at Momoa's previous Instagram stories, it involves a big production with a helicopter hovering over it.
Jason Momoa went on to say that if any newspaper or anything wants an exclusive or pictures of what he is doing he can just get in touch with Damien Bray producer and director Damien will provide all the details and pictures of what Jason Momoa is also FREE saying "F….. Paparazzi, I'm taking your money M…….. F………."
Upon hearing the news we reached out to Damien Bray to really find out what was going on and what Jason was involved in today, so far we haven't heard back…. but we'll keep you posted if that changes!
If you want to see the whole story for yourself, you can watch it here*about 17 tabs. *Warning this Instagram post contains foul language from the beginning
Read more:
Best Leica Camera
best cinema camera
Leica M11 review
Dune: shot digitally, transferred to film, then redigitized, but why?
For nearly two decades, Sebastian's work has been published around the world. Originally specializing in horse riding, his visuals have been used by the biggest names in the equestrian industry such as La Fédération Equestre Internationale (FEI), The Jockey Club, Horse & Hound and many more for various campaigns. commercials, books and pre/post-event highlights.
He is a Fellow of the Royal Society of Arts, holds a Foundation Diploma in Equestrian Science and holds an MA in Publishing. He is a member of Nikon NPS and has been a Nikon user since film days using a Nikon F5 and saw the digital transition with Nikon's D-series cameras and is still to this day the youngest member to be elected to BEWA, The British Equestrian Writers' Association.
He knows and shows great interest in medium and large format photography with products from Phase One, Hasselblad, Alpa and Sinar and has used many film cameras like Sony, RED, ARRI and all the rest. His work spans the genres of equestrian, landscape, abstract or nature and combines nearly two decades of experience to offer exclusive limited edition prints to the international scene from his film and his digital photography.