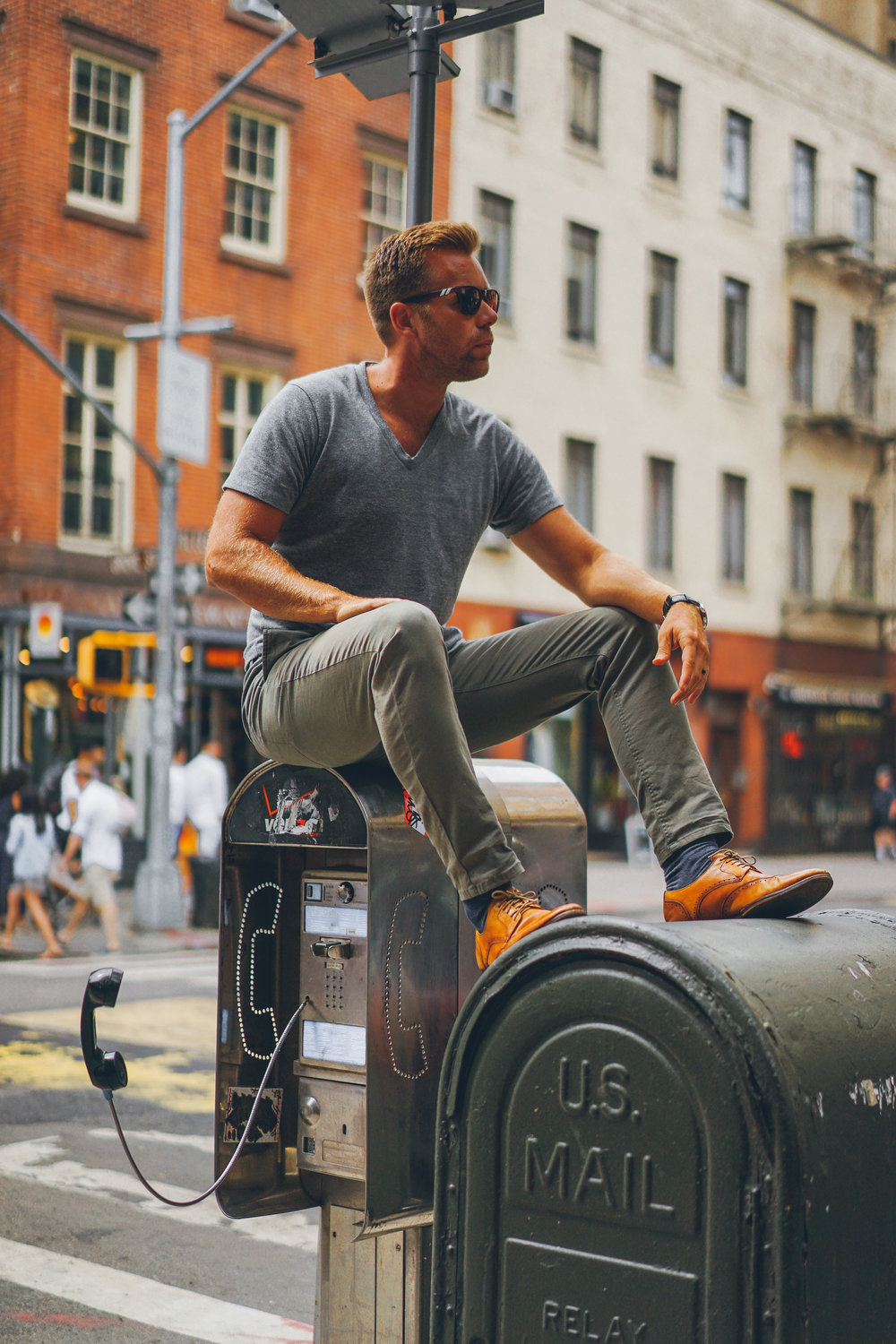 An "Urbex" photographer living a double life teaches IP how to photograph | Herald Community Newspapers
Mild-mannered social studies teacher by day, daring urban exploration photographer by night, Max Boncina, 49, leads a sort of double life, exploring abandoned NATO bases, nuclear power plants and underground sites of New York when not in class.
And Boncina combines his teaching skills with his passion for photography at Island Park, where he lives, at the Island Park Public Library, where he leads photography workshops.
Without formal training, Boncina began his photographic journey on a whim, beginning with the lengthy film development process. He had to put the camera down as life took over for a while, and he worked as a teacher while traveling the world. Then Instagram, the photo-sharing social media giant, inspired him to pick up a (now digital) camera. He thinks that learning cinema first made him more attentive to the photos he took.
"I was just like, wow, I have to get back to it – this reignited my passion that I had years before," he said. He met other photographers in Manhattan's Meatpacking District. Then, "it was like a snowball on a mountain," Boncina said. "I had a bigger social media presence, and Sony contacted me, and I'll never forget that we lived in Atlantic Beach because we lost our house in Sandy, and they asked me if I wanted to be a Sony ambassador."
This meant that Sony would fund projects he was working on, give him equipment and, on occasion, buy his photos. "It supported my work, gave me validity when people ask, 'Who are you with? Boncina said. Working with Sony and the relationships he has built allows him to find remote and unique places to shoot.
Boncina describes it as a bold, spy lifestyle, "because I teach social studies and go to abandoned subway stations, so it's kind of a double life, but that makes it more exciting. ", did he declare. "It's my weekends. There is a certain rush when you are in these places. I've had a few close calls, but for the most part I'm older and wiser. I think I am more responsible than other children.
And when his students find his work online, he must gently dissuade them from similar exploration. He's been teaching for 20 years and a few students have found him on Instagram, but he doesn't condone going out and photographing the ruins of New York until they're older and better prepared.
Finding beauty in destruction, Boncina enjoys learning about history before visiting places before they were destroyed or turned into apartments. "I think it's amazing to see these places that are going to be demolished. I noticed in the book that a lot of the places I've been have disappeared," he said, referring to "Max Boncina: The Forgotten World (Urbex: The Forgotten World)," a new book featuring his work and that of three other photographers which is available at the Island Park Public Library.
"There's so much variety," he said, in where and what he shoots, listing castles in Europe and stunning villas from the 1700s. Finding places to explore is part of his passion, and he relies on friends and explores on his own. "Some do extensive research," he said. "Some people will even go crazy and check real estate listings for abandoned houses. Some you find just passing by.
Of course, his hobby isn't always safe. Filming in Buffalo, Boncina and a friend planned to go to an abandoned cult headquarters that a friend had shown him. It boasted extraordinary stained-glass windows, but when they got there, they stopped short: the grass was freshly cut. Once they saw the electricity was on, they decided not to come any closer.
"I was thinking, we're upstate, if we go in and they're in there, they could shoot us for trespassing, and they wouldn't get in trouble for that," Boncina recalled. . Because he has a wife, two daughters and a full-time job teaching 11-year-olds in Brooklyn middle school, "I have to be wiser," he said, in order to keep exploring. his passion.
He started teaching photography at Island Park to give back to the community. He approached library director Jessica Koenig, wanting to encourage more people to take a camera. "I think it's good to give back, and I tell people things they may not even have heard of," he said of the workshops. And he's a natural, combining his teaching skills and photography skills. "I go straight into it, I know what to do," Boncina said. "I know how to touch people.
Explaining how photography can benefit everyone, he said, "It's an amazing outlet. You can start it by yourself, learn about the world. There are so many different genres of photography – landscape, portrait, street, black and white. It's just a beautiful art form. While taking photos is intimidating, he says, you can still enjoy those taken by others. "Look at the photograph, appreciate it, look at the beauty around you," he said. "It's a good thing to appreciate what's around you."
Boncina has special plans for the future, to take the perfect shot that no one has ever seen before. He can't share what it is yet, but it's in the works. "I really felt like I accomplished so much, and I'm really excited for this year and what I have planned," he said. "I feel like I'm really well placed," he added. Her perfect photo is "original, beautiful and special".