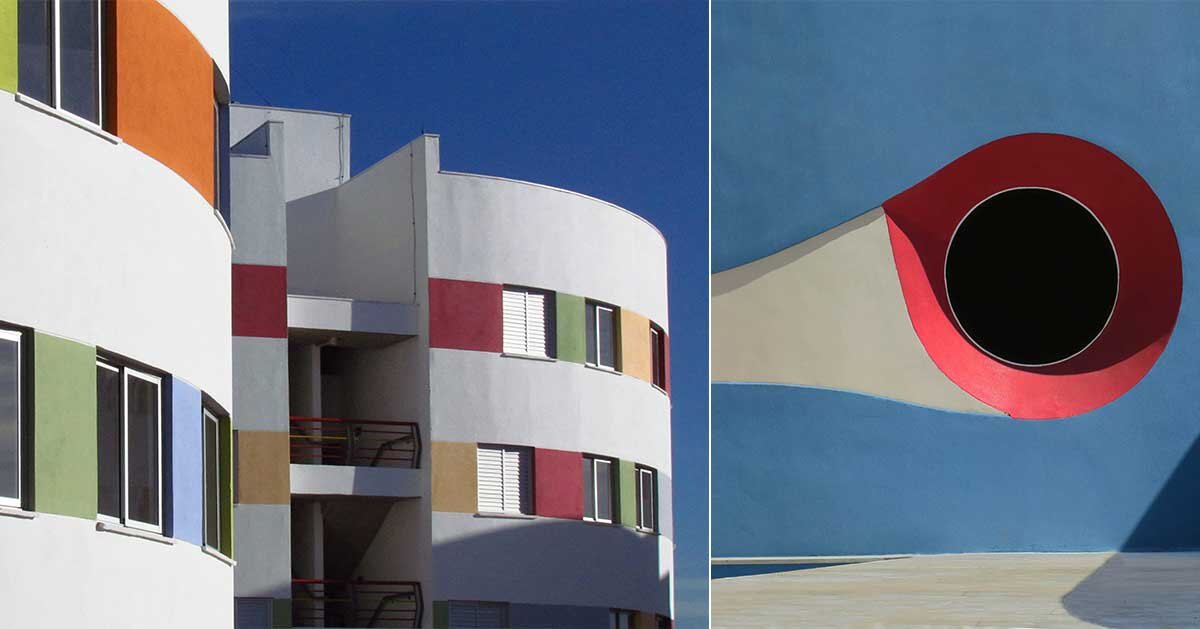 a tribute to the brazilian architect ruy ohtake by the photographer paul clemence
Brazilian architect ruy ohtake (1938-2021)
ruy ohtake, the master of brazilian modernism, died at the age of 83 in sao paulo, following a long battle with cancer. the Brazilian architect, and son of the Japanese-Brazilian artist tomie ohtake, will be remembered for his bold approach to architecture, its colors, and his extreme sculptural shapes and shapes, leaving behind a feeling of surprise. one of the Brazilians most fertile architects, he made in his own language more than 420 projects built, most of them are scattered all over Brazil.
'my expressions come from my mind through my hands, in this business I'm just drawing. although drawing technology is useful, ' said designboom in an interview (see more here). 'rely on intuition, daring and not be afraid of controversy.
condominiums heliópolis, heliópolis, são paulo
all pictures from paul clemence
tribute of paul clemence in honor of the memory of ruy ohtake
one of the most important projects of his career is the heart of heliopolis, the biggest favela of são paulo which accommodates more than 120,000 inhabitants. another recognizable project is the unique half-moon shaped hotel with the superb red swimming pool on the roof. each project reveals the sensitivity, creativity and passion of ohtake for the profession.
"He designed cultural institutions, residential and office towers, hotels, banks, transport hubs, an aquarium, sports arenas, homes, and even an elevated public transport highway (with railings). painted in canary yellow). in são paulo, a megalopolis of intense architectural cacophony, it has undoubtedly left its mark, ' said American-Brazilian photographer paul clemency. —Paul first met ruy ohtake a decade ago at a unique hotel rooftop rally in são paulo. since then they have collaborated a few times. his admiration for the works of ohtake and his caring nature remain to this day.
in honor of the memory of ruy ohtake, we share paul clemence's tribute to this great architect, artist designer and humanitarian, as well as a selection of his works captured by Paul. read the full tribute below.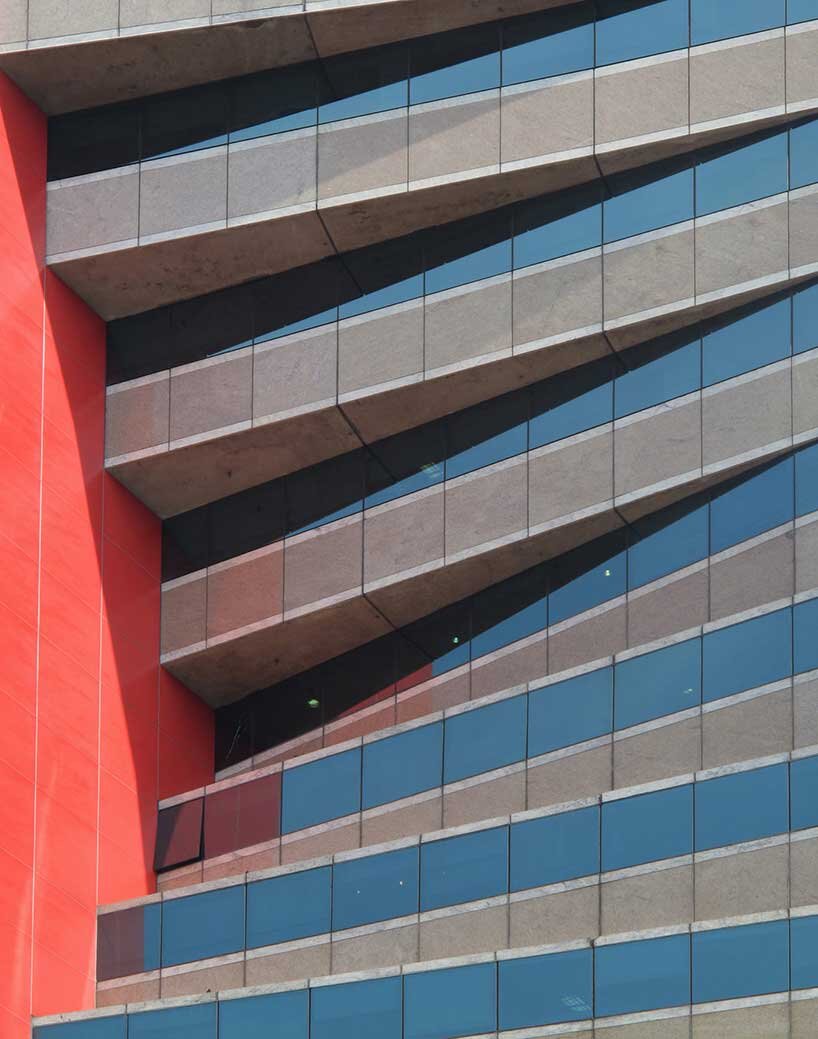 edificio berrini 500, são paulo, brazil
Sustainable microseconds: the work of ruy ohtake
"Color is life! », Said the architect ruy ohtake, with real enthusiasm.
Sadly, that statement faded a bit with Othake passing on November 27 after a long battle with cancer.
"I first met ohtake in são paulo, in 2011, when I attended curator beto cocenza's boomspdesign design conference. cocenza had organized a meeting for us on the roof of the unique hotel designed by ohtake, one of his most prominent projects in this city. I brought him a copy of my book on the farnsworth house by mies van der rohe and handed it to him, imagining the usual polite words in return, then a quick glimpse of a few pages and the repartee was gone. . but instead, he slowly went through every page of the book, going through every photo intently and commenting on every detail of the house and the photographs. I felt an immediate creative connection, – he understood my work on a deeper level, we spoke the same language! it was then his time to show and tell, as he took me on a private tour of the hotel. he was already 70 years old, the hotel had been open for a few years, but the passionate and enthusiastic way he described the project, highlighting and explaining some of the details he was most proud of, was more like a young graduate showing off his just completed the first project! it was a most unforgettable evening, for which I will always be grateful to cocenza. '
"We stayed in touch, collaborated, I featured his work in some publications, exhibited some of my photos of his work, wrote a chapter for his latest monograph, and then in 2016 this striking red pool above the Unique hotel (a few meters from where we first met) became the theme of my installation at the Venice Architecture Biennale. an entire room devoted to the poetic inspiration of this bold design statement, this vermilion pool! this installation was accompanied by a side exhibition at laufen headquarters, part of a series of lectures where ohtake was the keynote speaker. the last time i saw him was in 2018, in são paulo. we had dinner while he talked about new projects, a possible joint concept book project, and recounted exploratory journeys in the Amazon with roberto burle marx. it was another unforgettable evening! '
"Beyond his talent and his work, I will also remember how ohtake behaved and I will always be inspired by him. when he spoke there were no audio bites, no statements like verbiage, no public relations speeches. he was just an architect who spoke sincerely, with the confidence that comes from hard work and a job well done. this is probably why people were always so comfortable talking and approaching him, whether in the most rarefied cultural settings or walking the streets of the favela of heliopolis (with whom he developed a productive collaboration, now almost two decades old, which has generated several built projects). '
"During his lectures, he often spoke of this microsecond that it takes our mind to absorb either a straight line or a curve: with the straight line, he says, there is no surprise – we can easily predict where she is going. but with the curve, he continued, our perception (and our hearts) is more engaged – will it turn in that direction, in that direction… where will it ultimately take us? I think our work is related to this concept of this decisive but so brief perception of the microsecond, because, whether it's a curve or a straight line, my photography is about capturing those precious moments that we connect with space, with the essence of design.
'rUy ohtake's work is a multitude of these microseconds, taking us forever on a stimulating architectural journey. with his rich formal vocabulary, he has designed bold buildings that challenge established conventions of architecture, valuing the engaging and experiential aspect of beauty and connection with the user.
'I'm interested in creating shapes that can surprise people, who dare, he said,
he dared and so his inheritance will be daring.
Рpaul cl̩mence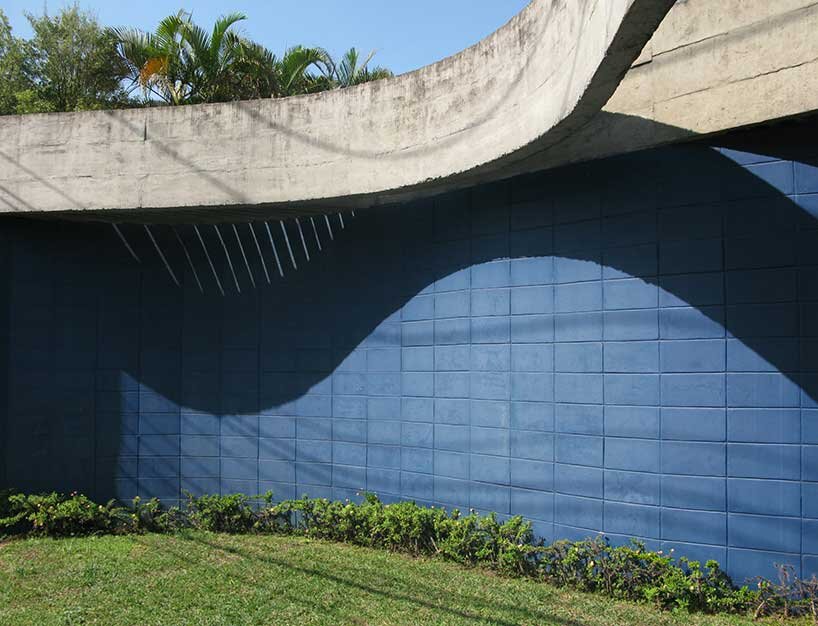 tomie ohtake residence and studio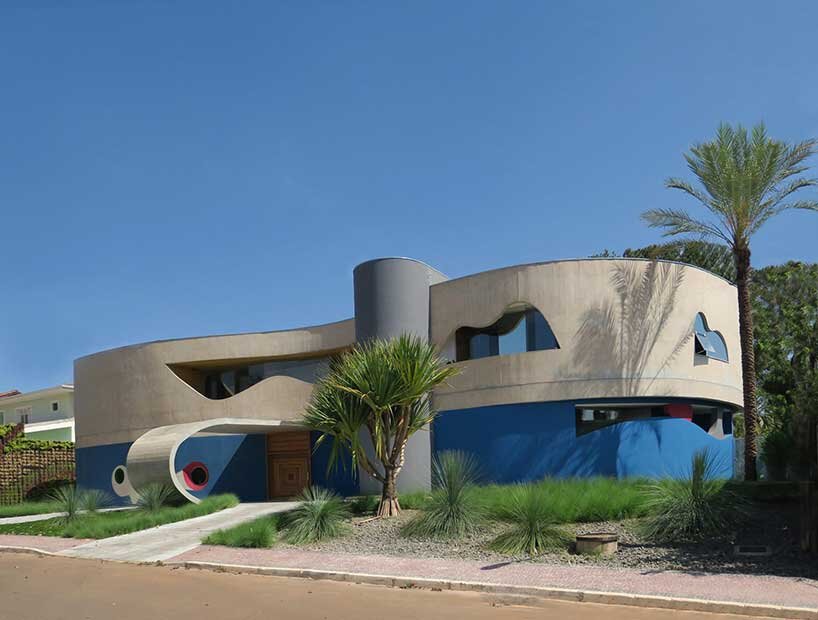 private residence, Brasilia, Brazil