A series of photos captures the vibrant architecture of Cuba in the late 90s
With a large format camera in hand and a literal artistic license – issued by the Treasury Department – ​​in his pocket, American photographer Andrew Moore was allowed to travel to Cuba in 1998 to document the distinct and unique architecture.
Moore had been addicted to the visual medium since he shot his first movie as a child. Although his father was initially reluctant, he helped Moore build a darkroom in the attic for himself and his older brother to develop the pictures they took on a Pentax Spotmatic.
During his years at Princeton University, Moore took classes with master photographer and professor Emmet Gowin, acclaimed for his intimate portraits and landscapes of the American West.
"I studied with him for three years, almost as if I were a medieval apprentice, and through him I learned all aspects of large format work," says Moore. PetaPixel.
"During my freshman year, Joel Meyerowitz was a visiting professor, who at the time had just started work on his 'Cape Light' series. Obviously I've always loved photography, and working with the 8×10 camera suited me so well, but when I saw what a color contact print looked like, that's where the missing piece fell in the puzzle: I then decided that I was going to become a large format color photographer.
Moore hasn't changed his mind. He took his love for large format and traveled the world to create photographic projects, capturing locations in exquisite detail and vibrant color.
After completing a series on movie theaters in Times Square, he planned to travel to Cuba to shoot theaters there as well. Although travel rules were less clear, Moore still applied for a license to enter Cuba and soon received the green light for his trip.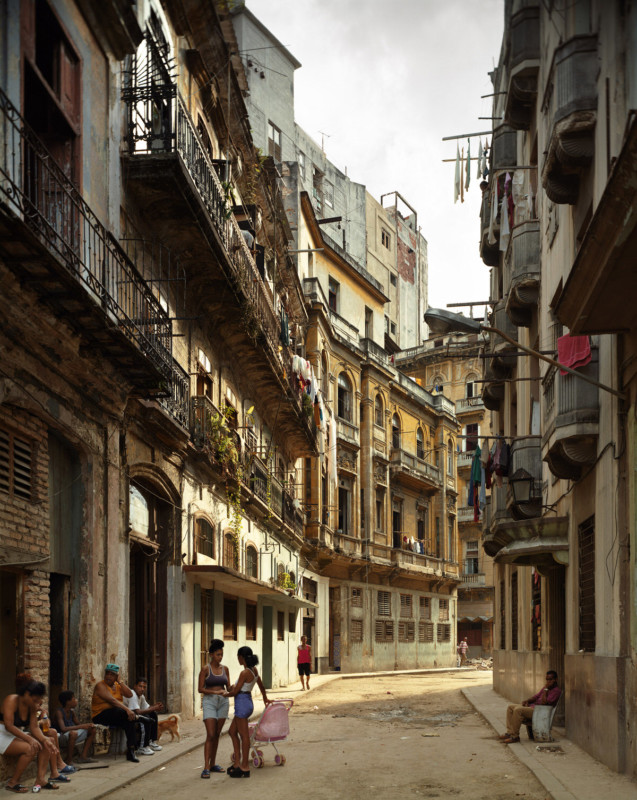 "I also had contacts there through Darrel Couturier, a gallery owner, who represented Cuban artists in Los Angeles," Moore explains. "So when I arrived in Havana, I was immediately immersed in a very active art scene, and through these people I met Paquito Vives, my guide and very close friend, who ended up working with me on all my photographic travels over 14 years."
"But what really amazed me was how lively the city was, how every building and street corner had a story, and I immediately realized that I wanted to photograph, not only the theaters, but the architectural fabric of Havana itself."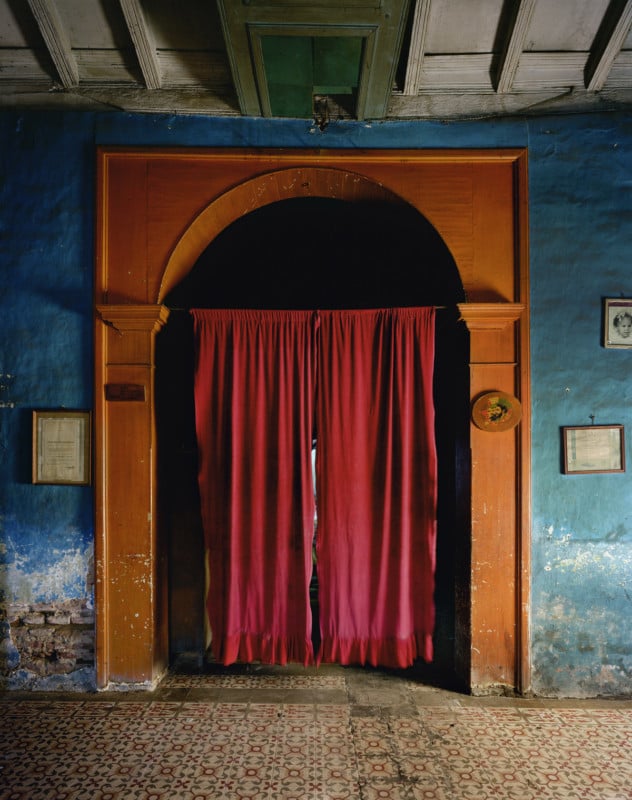 The experience of filming in Cuba was just as colorful as the images themselves. From accidentally pulling his rental car into Fidel Castro's motorcade – which was traveling quietly at night with their headlights off – to obtaining permission to photograph the Teatro Campoamor, a ruined opera house in central Havana, the memories of the trip will linger. still with Moore.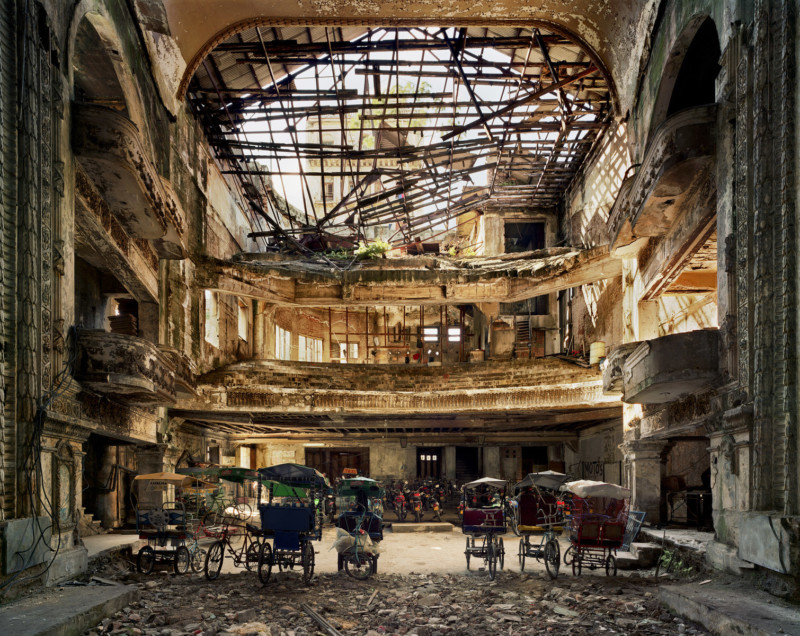 He photographed Havana and other Cuban cities between September 1998 and January 2001, as reported Colossal. During this time he shot over seven hundred 8×10 color negatives, all with the help of his friend Vives, who acted as a scout, translator and helped make the experience as smooth as possible. . Alongside Vives, four other assistants also accompanied Moore.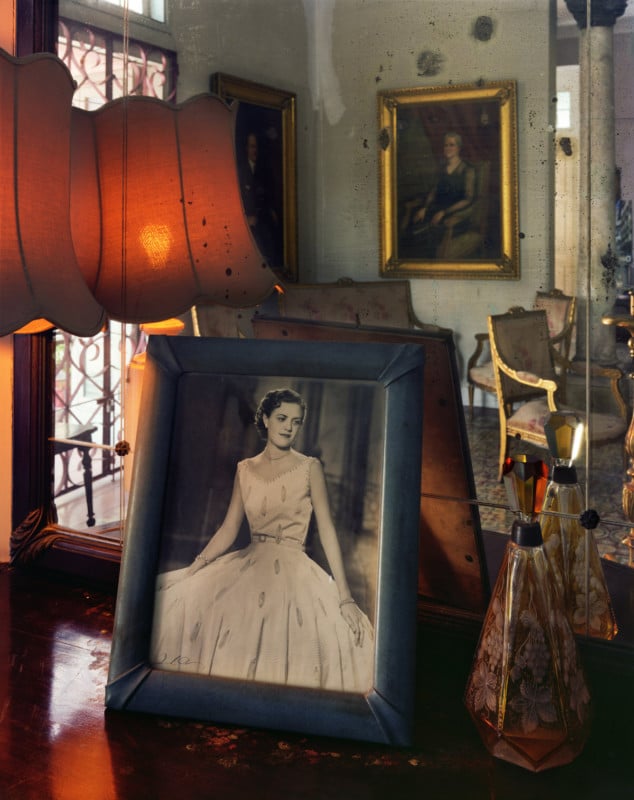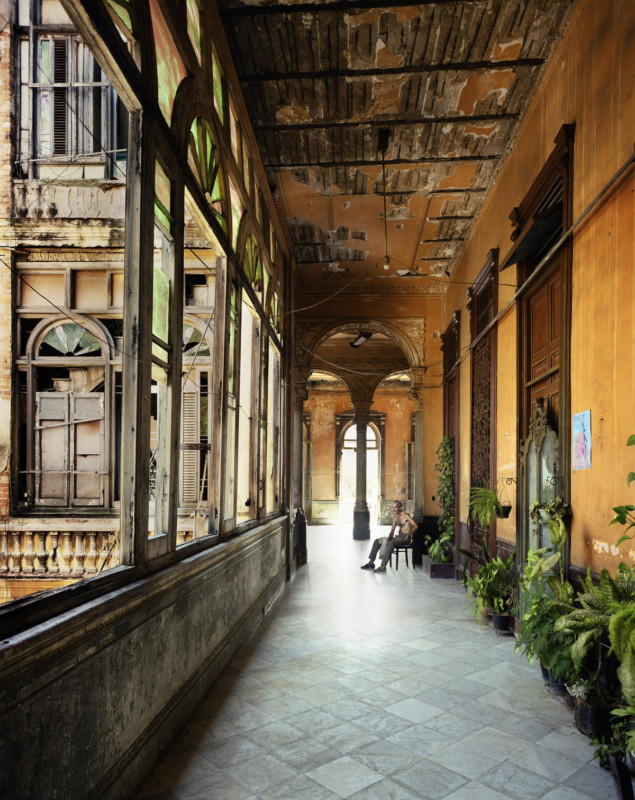 "We all learned about the city by walking its streets, knocking on doors, and talking with locals about their city's history," Moore recalls. "People frequently complained about the state of their homes, but they were always friendly and invited us most freely to their homes for a little coffee and long conversations."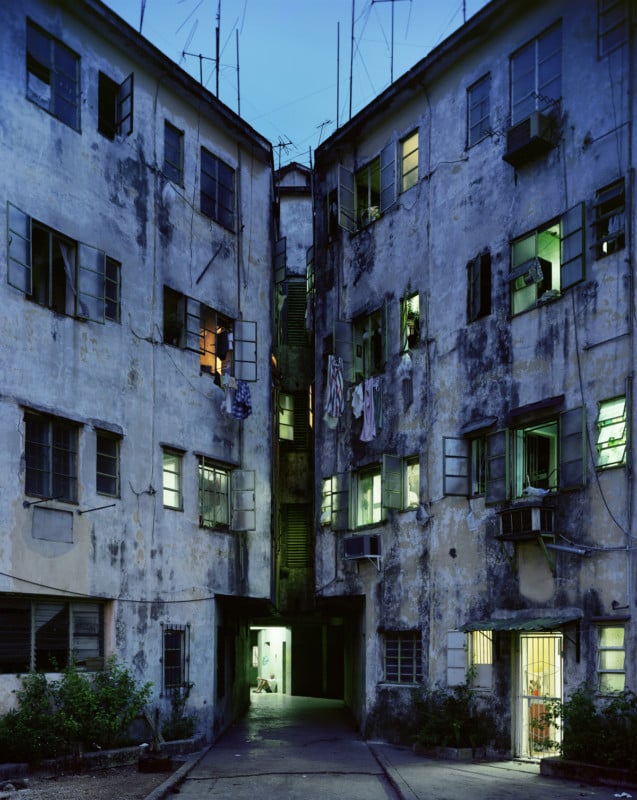 Although Moore's Cuba photographic collection will forever retain the essence of the country and its homes, filled with history, tiled roofs, high ceilings and full-length windows, he has mixed feelings about the idea. to revisit, especially because of the death of his friend Vives. .
"The city is also much changed, restored in many places, but the political situation is worse than it has been for a long time. If I return at some point, I'm more likely to have a heavy heart than a cumbersome camera. But again, I still hope for an open and tolerant rule, which better reflects the beautiful, resourceful and courageous Cubans themselves.
More of Moore's work can be found on her website and Instagram.
---
Picture credits: Photos by Andrew Moore.