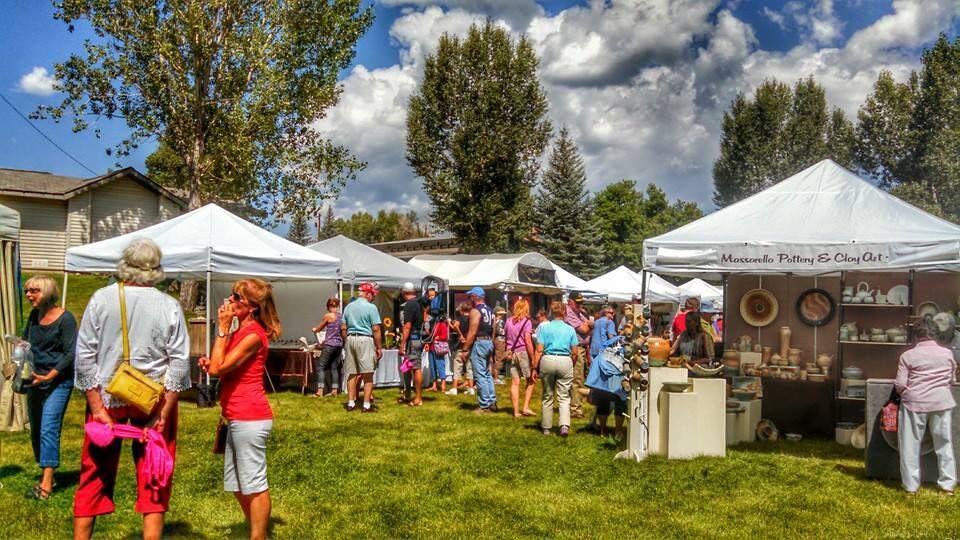 A 'Rendezvous' at Ridgway | Culture & Leisure
You might think Weehawken Creative Arts (WCA) is the quietest.
A sister organization of the historic Sherbino Theater – host of musical and comedic acts and (in past years) an annual Halloween party and New Year's Eve celebrations at SherBOOno – WCA offers art classes and instruction to encourage young people, in particular, to go out and perform.
"Weehawken and the Sherbino share staff," explained program manager Trisha Oakland, "and partner up on many programs. We organize a lot of classes in the theater. We could share an artist, for example, who is visiting the Sherbino. When we brought in the Chicago Second City Comedy Troupe a few years ago, they offered an improv class through Weehawken Arts and performed at the Sherbino.
Soon, rehearsals for Weehawken's popular fall dance classes, in genres ranging from ballet and jazz to hip-hop and aerial, will resume. The resumption of dance lessons is an unequivocal signal this fall, and winter (when dancers aged 2.5-18 gather in a music and dance extravaganza in December at the Montrose Pavilion) is just around the corner. . Registration is open for Weehawken dance classes until August 30 on weehawkenarts.org.
But before Weehawken's dance classes resume, there will be song and dance on Ridgway's biggest summer stage in Town Park. This is where the youth theater troupe known as The Gleekers will perform Broadway show tunes and other song and dance classics on Saturday at one of the art and dance shows on Saturday. San Juan's Oldest Handicrafts: The 36th Annual Ridgway Gathering. More than 100 artists this year will be present at the jury exhibition this year. "Vendor booths will be a little further apart" than they were in 2019, the last year the Rendezvous was held, Oakland said. "Part of that is not wanting to overwhelm the community" and to help keep participants safe and healthy. "And in part because some sellers are not yet able to travel. "
That said, "most of our first place winners in just about every category from 2019 onwards" – a range of 10 to 12 artistic genres that include painting, ceramics, woodworking, jewelry, fiber art and photography – "will be back with us".
As always, food and drink will be available for all ages. "Our beer, wine, Bloody Mary and margarita tent will be up as usual," Oakland said. Local musicians Donny Morales, David Nunn, Til Willis and jazz saxophonist "Yaz" Ishikawa will perform on the Town Park stage.
Artists will offer on-site demonstrations; kids can enjoy rides on the Ridgway Fire Department train. The Rendez-vous take place over two days a year: Saturday from 9 a.m. to 5 p.m. and Sunday from 10 a.m. to 4 p.m. (free entry).
"This is Weehawken's biggest fundraiser of the year," said Oakland, a wide range of adults and children, artists and singer-songwriters and a performance by Broadway by young people which marks the beginning of the end of summer in Ridgeway. The real end of summer arrives in a few weeks, when Labor Day weekend kicks off the annual rodeo at the 4-H Event Center. Prior to that, the Sherbino Theater will host performances by Seth Walker and up-and-coming North Carolina bluegrass group AJ Lee and Blue Summit. "AJ Lee has been called the next Allison Kraus," Oakland said. "It's one of those bands that really fascinates me. In two years, we will never be able to reserve them. However, on August 31, they will play one night at Ridgway. Shortly after, the aspen and oak will turn, the air will cool, and the fall will begin.