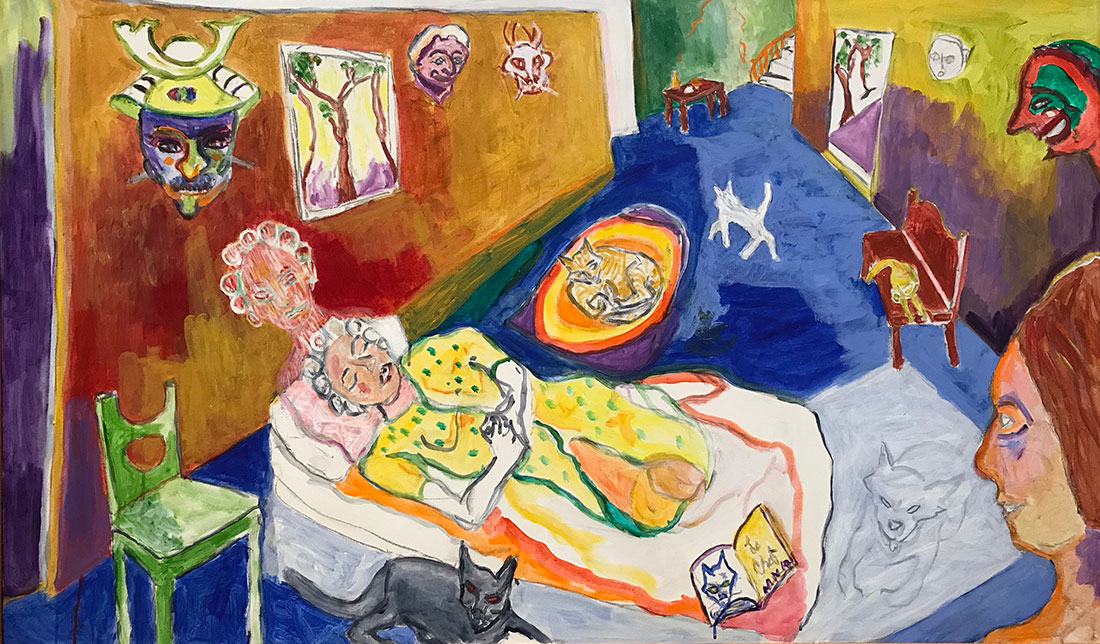 A Lifelong Pursuit: Margo Newmark Rosenbaum shares vibrant moments in paintings and photographs
Mainstays of Athens' music and arts scenes, Margo Newmark Rosenbaum and her husband Art Rosenbaum have also been instrumental in documenting, preserving, and celebrating traditional American music for nearly half a century. Their shared interests drove them to travel across the country in a quest to document ballads, blues, spirituals and fiddle tunes that might otherwise have been lost to history. Currently on view at Lyndon House Arts Center, Margo's new solo exhibition dedicates two separate gallery spaces to distinct works in painting and photography that explore more deeply her independent practice and other subjects.
Born in Los Angeles in 1939, Rosenbaum earned her BFA in painting at the San Francisco Art Institute, where she studied with Bay Area Figurative Movement artists Richard Diebenkorn and Elmer Bishoff. Later, she became interested in photography while pursuing an MFA at the University of Iowa. Based on the movement's approach of abandoning abstract expressionism in favor of reintroducing more recognizable elements, his paintings center human, animal, and sometimes even mythological subjects in domestic spaces. Background settings are mostly reduced to bright color blocks that distinguish architectural elements such as floors, walls, windows, and doors from each other. Although created over several decades, the paintings in the exhibition are remarkably cohesive through consistent use of an intense, saturated color palette and loose narrative quality.
"Most of my paintings are based on my stream of consciousness; however, when I was strongly struck by an event, I felt compelled to do a painting using that subject," says Rosenbaum. "For example, when I was in France visiting an artist's studio, after seeing his work, I went down to his living room where his wife, who had been bedridden for two years, was sleeping. I happened to look at her and saw a fleeting image of her bust (head and shoulders) coming out of her, including the large curler she was wearing. The image then went down in her and went up then disappeared. Shortly after I saw these events, her husband came down to see her and exclaimed that she was dead. This experience struck me deeply and I painted the painting "Woman in France with many cats" in an attempt to communicate this experience. »
Several of Rosenbaum's paintings juxtapose moodiness with humour, such as "Portrait with Beagle" – which appears on this week's cover of flag pole-a painting of a woman covering her ears, as if in response to the framed portrait of a man playing an autoharp suspended above her. "Woman with Dog" depicts a woman lying on the floor with her feet resting on a kitchen chair as a dog hovers above her. It's unclear if the woman is restless and restless, carefree and dreamy, or maybe even buzzy, but the viewer can choose whichever feels most relevant. Each painting includes at least one dog, cat, horse or bird, and these companions often co-exist with dragons which add a mischievous and fantastical element.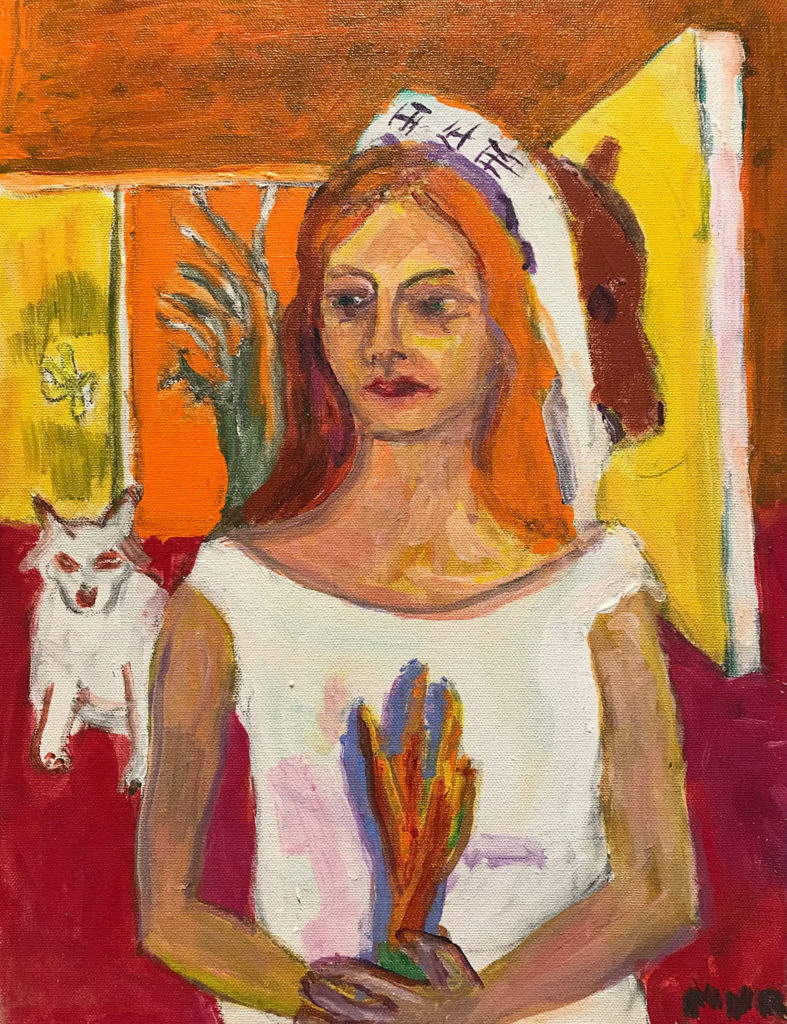 "The dragons represent the thoughts that come to mind when computers drive me crazy," Rosenbaum explains.
The Rosenbaums spent much of their marriage and career working on side-by-side collaborative projects in which Art would record musicians while Margo photographed them. In addition to the Grammy Award-winning project The Art of Field Recording: 50 Years of Traditional Music Documented by Art Rosenbaumher photographs complemented her husband's writings in Folk Visions and Voices: Traditional Music and Song in North Georgia, Shout Because You're Free: The African-American Ring Shout Tradition on the Georgia Coastand The Mary Lomax Ballad Book: America's Great Ballad Singer of the 21st Century. The exhibition at Lyndon House is an opportunity to explore some of his lesser-known images.
"I wanted to show some of my photographs that deal with subjects that haven't been shown as much as those that show folk artists and musicians," says Rosenbaum.
Many of the images included in the exhibit appear throughout the 200 pages of Drawing with Light: Photographs by Margo Newmark Rosenbaum, an intuitively arranged art photography book that was published in 2021. As the title suggests, Rosenbaum uses her camera as a tool for artistic expression, much like drawing charcoal on paper. With an empathetic heart and a keen sense of composition, she documents the world as she sees it through unpredictable juxtapositions, subtle humor and a deep reverence for her creative colleagues.
The gallery sequence begins with an initial self-portrait, then comes full circle, ending with a self-portrait recently taken during the pandemic in which a mirror reflects the masked artist standing next to a painted self-portrait hanging in the background. What lies in between is an assortment of experiences that provide a window into Rosenbaum's life, such as a shot of Art reading a map in the car at a gas station – no doubt in search of a place off the beaten path – and a sunny scene of Silver the cat perched on an armchair where a pair of banjos rest. Intimate black and white portraits of writer James Baldwin, painter Alice Neel, visionary artist Howard Finster and sculptor Edward Kienholz each represent special bonds made over the years.
Spanning over 50 years, Rosenbaum's photographs collectively reflect a lifelong passion for observing and commemorating the unusual moments in life that make the ordinary extraordinary. Never rigid or staged, his shots vibrate with life and do not lack stories behind them. His paintings, likewise, are both imagination and social commentary. Rosenbaum's exhibition will remain on view until October 7.
Do you like what you just read? Support Flagpole by donating today. Every dollar you donate helps fund our continued mission to provide Athens with quality, independent journalism.